Which area should stay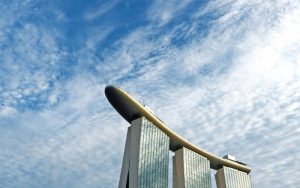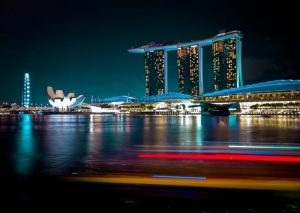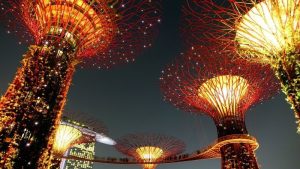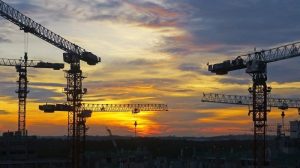 Chinatown: Chinatown, where many hostels, cheap hotels, many dining. Easy to travel by subway.
Bugis area: Also has many hostel, Bugis dining area, easy to travel by subway.
Orchard Park: Shopping, many high-end hotels, high prices.
Geylang: Many cheap hotels, red light district, slightly complicated, not suitable for families with children.
Little India: Many cheap hotels but not very good quality, slightly noisy.
Sentosa: Most are luxury hotel resorts, high prices, great for families, moving to other distant attractions.
Luxurious hotel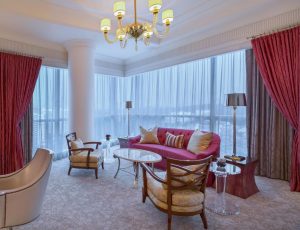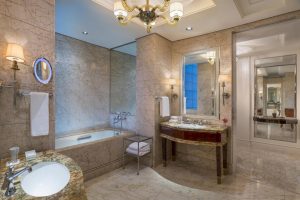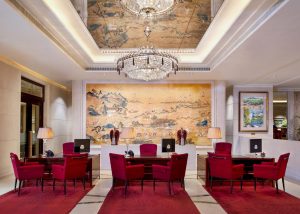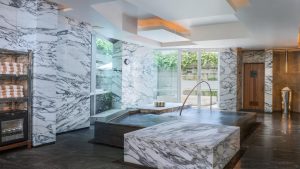 Four to five star hotels are usually located in Sentosa, Marina Bay, Orchard. Marina Bay. Hotels range from 150sgd-900sgd / room / night.
Four star Carlton Hotel Singapore: 200sgd.
5 star Marina Bay Sands has infinity pool: from 400sgd.
The Fullerton Hotel 5 star swimming pool, luxury hotel architecture: From 450sgd.
One Farrer hotel and Spa: 180sgd.
Hotel Jen Orchardgateway Singapore, nice rooms good price: from 290sgd.
InterContinental Singapore Bugis 5 star: 300sgd
Budget hotels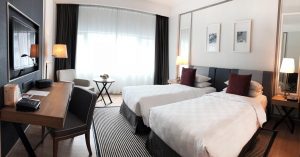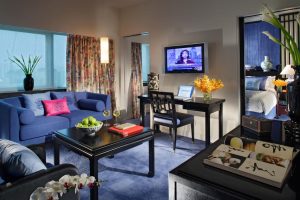 Budget hotels range from 60sgd-150sgd / room/ night.
Fragance systems range from 60 to 90sgd: Fragance Crystal (Geylang), Fragance Bugis (Bugis), Fragance Balestier (Novela), Fragance Hotel – Joo Chiat …
Hotel 81 Hotel rates from 56 to 80sgd: Hotel 81 Premium, Hotel 81 Osaka (Chinatown)
Homestay
If you are in a group or one-on-one, the bunk beds should be the cheapest accommodation in Singapore. Prices range from 30sgd / person or more.
Chinatown area: chain 3 hostel of Beary Best, Nice Beary, Bohemian Chic hostel (hostel capsule, privacy than normal hostel), hostel chain 5footway.inn …
Bugis MRT, 5footway.inn, Sleepy Kiwi, Central 65 (new hostel, nice soft price, 850m from Bugis MRT) …
Homestay
Common room: usually at a maximum of 3 people, normal rates from 85-100sgd / 2 people / night. Calculates 15-20sgd / person in additional.
Master rooms: usually for 4 people – 6 people depending on the type of master or small, prices from 100-150sgd / 2 people / night. Extra 20sgd for one extra person.
How to booking hotel?

Airbnb has many private villa, very nice hotel, cheap for couple or family, group. Click on the following link to receive a 35Euro (800K) voucher for your first booking. See the airbnb manual
Agoda and booking.com are the 2 most popular local bookings. However, Agoda does not offer a monetary policy such as Airbnb.
How to pay fee hotel?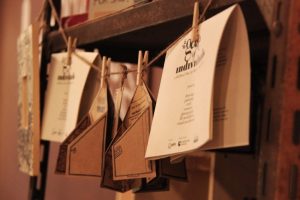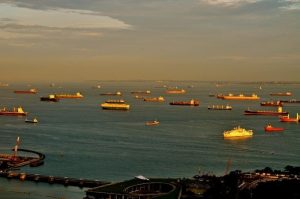 To place the hotel on the website you need international visa / mastercard. Should choose OCB Visa card is the only card to enjoy 0% foreign currency conversion fee, other bank cards are charged from 2-4% / 1 payment.
If you use booking.com, you can book and pay cash at check in with SGD.