Pattaya formerly a small fishing village located in the Gulf of Thailand. Until the 1960s, this was still the anchorage of many fishing boats in the area. Then, the American soldiers in the Vietnam War began arriving in Pattaya. They rented some houses in the south to rest and relax.
Gradually, Pattaya has become a popular tourist destination. Soldiers have made Pattaya appear on the tourist map, famous for its windy beach, suitable for rest, looking for new feeling. Here are two hotels near the Pattaya beach.
Siam @ Siam Design Hotel Pattaya (4 star, 268 rooms)
Address: 390 Pattaya 2nd road, Nong Prue, Banglamung, North Pattaya, Pattaya
Lowest Price: $ 83.45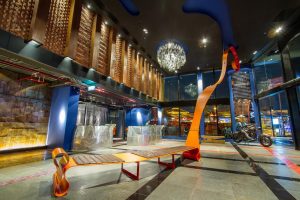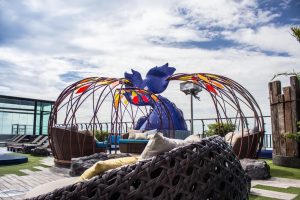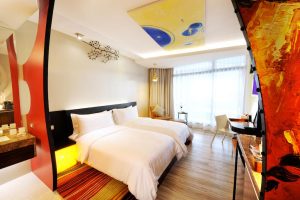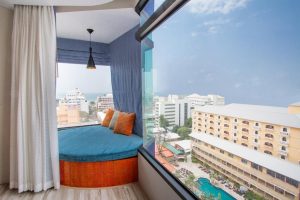 Description of the location, excellent facilities and reviews of the hotel:
Siam @ Siam Design Hotel Pattaya is a 4 star hotel in Pattaya, located in northern Pattaya, less than a 5-minute drive from Pattaya Beach, steps from Central Festival Shopping Mall and Art in Paradise. The hotel is within easy reach of the Pattaya International Hospital and Alcazar Pub.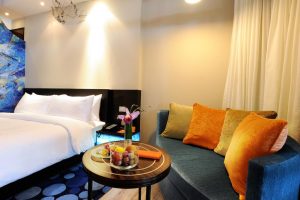 Being one of the modern, comfortable and quality hotels in Pattaya, including 268 luxuriously designed rooms, this modern hotel features an outdoor pool, non-smoking rooms, air conditioning and a desk. Equipped in some rooms. Private bathrooms come with a hairdryer, bathrobe and free toiletries. There is also a well-equipped fitness center. Alternatively, guests can enjoy European and Thai dishes as well as refreshing beverages at The Roof Mixology and The Big Fish restaurants.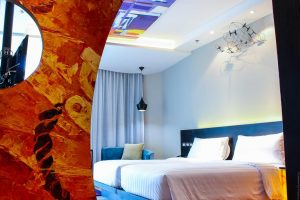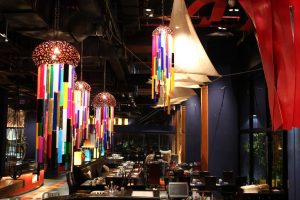 Why book with this hotel in Pattaya?
"Friendly staff", "very nice scene", "nice pool"
Some reviews from customers when selected
Tuan Vu: "Beautifully designed hotel, near Tiffany or Alcazar, near BigEyes Hall, but far from Walking Street"
Ngoc Vu: "Very satisfied, everything is beautiful and comfortable, enthusiastic staff. Many beautiful spaces to relax. reasonable price "
Huong: "I had a great holiday at Siam @ Siam, the hotel has very impressive design. If I get back to Pattaya I will come back. "
Grand Bella Hotel (3 stars, 360 rooms)
Address: 336/20 M.9 Nongprue, Banglamung, Central Pattaya, Pattaya
Lowest price: $ 42.90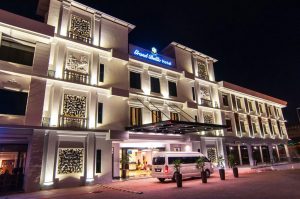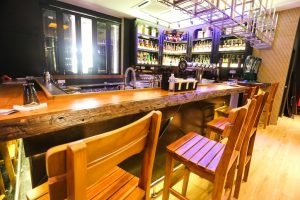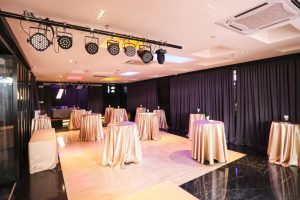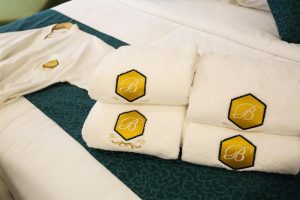 Describe the location, amenities and reviews of the hotel
Grand Bella Hotel is located in the heart of Pattaya, suitable for shopping, beach and nightlife. This 3-star hotel in Pattaya is close to Pattaya Memorial Hospital, Central Festival Pattaya Beach, Hard Rock Cafe, Alcazar Cabaret, Big C Extra Trade Center.
What hotel should I rent when traveling to Pattaya? Grand Bella Hotel is a perfect choice. The hotel consists of 360 rooms equipped with full facilities such as air conditioner, coffee maker, iron, LCD cable TV, wifi connection, refrigerator, microwave, free bottled water … In addition, guests also enjoy delicious breakfast with a small surcharge, restaurant, bar serving snacks, drinks.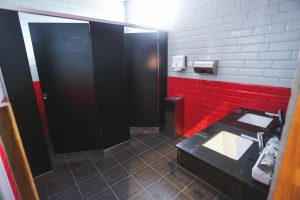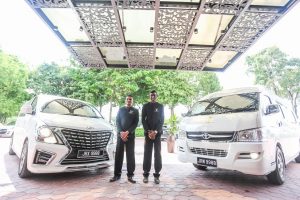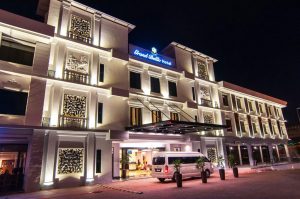 In addition, the hotel also has some interesting activities such as umbrellas on the beach, outdoor swimming pool, children's pool, gymnasium, sauna room, trough Water slide, sun lounger by the pool.
Why book with this hotel in Pattaya?
"Good value", "Very good breakfast", "Nice pool"
Price reasonable, comfortable, good food
Breakfast, shared swimming pool with 3 star hotel and convenient move.
Hotel clean nice, cheaper than the other ks same star, good breakfast
enthusiastic staff, clean campus, central location
Room very nice, reasonably priced, good pool
After a review of our database, it was found that Wego users had a total of 3 negative room comments to make about Grand Bella Hotel
Phuong: "spacious hotel, enthusiastic staff, spacious pool, good food but wifi not fast but flicker"
Quang D (Vietnam, T2 17 Feb 2014): "Great location for vacation in pattaya, convenient for moving to many places, nice hotel view, quiet for relaxing after play, swimming pool and serve ok "
Pattaya beach tourism not only be bathing, but also discover famous destinations, shopping gifts for friends and relatives at affordable prices. Travel Pattaya, you should book before the peak season to avoid the status quo, as well as high prices.