Thailand is one of the most attractive shopping destinations in Southeast Asia, and is the promised land of many teenagers. To be mindful shopping, the problem of accommodation is very important. To save money, both convenience and safety is a very important item when planning to "smash" in the Golden Temple country.
In Thailand and some other countries, there is a very interesting form of accommodation, which is a hostel – a hostel. Hostel is a very popular form of backpackers in the world because of the cheap but very fun and convenient.
The most unique feature of this form is the dorm. Each will have its own corner in a large room that includes a bed, blankets, pillows and a locker (or you must equip yourself with a lock). With this type, the room rate is per capita / night. If your group is large (2 or more people) and you like privacy, you can choose private rooms. In this room type, the room rate is the same as the normal hotel.
1.Cheap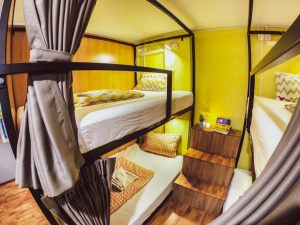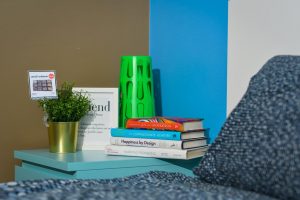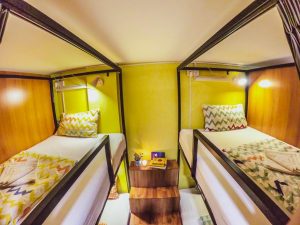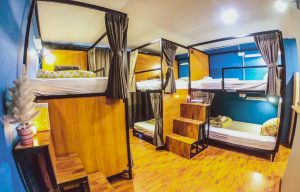 Normally, if there is no big festival, you can easily find a room, at a very favorable price on the popular online booking sites such as booking.com, agoda.com, hostel.com … or Book directly at the hostel's website. If you are planning a trip, book early, sometimes if lucky you can get reduced to 70 – 80%.
2. Convenience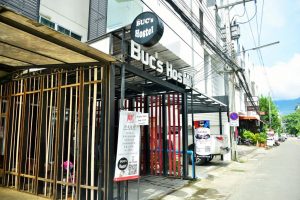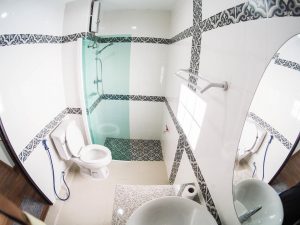 Some hostels offer free breakfast including some simple dishes such as sandwiches with jam, milk, cereals, cereals, etc. Some have ice cream or snacks, so you can buy more. Milo or coffee to sprinkle more. In addition, the hostel usually has a refrigerator full of dishes such as chocolate, milk, fruit juices, li pasta at a fairly cheap price compared to the hotel, you can supplement the stomach at any time because all The hostel is open 24 hours a day. With only 50bath, you can both wash and dry the whole thing.
3. Share
One of the hostel's great points is the sharing of information. Hostel paste a lot of useful information for you such as train station map, train time, points should come to … in the common living area, you can completely refer to in place, or even carry go to the room for acupuncture.
4. Self-consciousness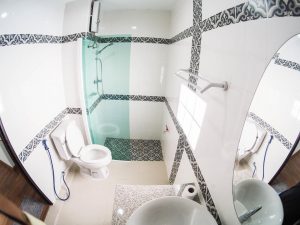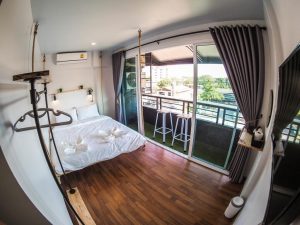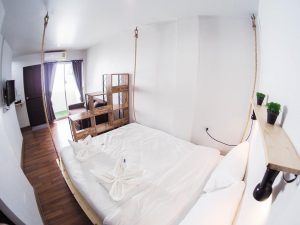 Hostel will give you very high self-awareness. You will comply with its general rules and respect your privacy as well as keep your civility in common areas. Because the hostel is for tourists only one back seat, the cleaning is quite limited.
Moreover, you can share room with many others. Keep your corners clean, or at least, do not affect the common area in the room. Actions such as loudmouthing, laughing, littering should be restricted when you share a room with a stranger.
In the common dining area, plenty of cups, bowls, glasses, and cups are ready for you to use, provided you have to clean yourself. The food is free so just take your own portion and refrigerate it for later use. It is also a way to keep the image of the young Vietnamese us.
5. Fun
Every hostel has a common living area, DVDs, computers, games like chess, wood drawings … you can play for free with everyone. You have the opportunity to add a lot of international friends, improve communication, and find new partners in your city tours.
Do not afraid of your English, confident, brave and use your body language again. Most people are very friendly with you.
Tips for choosing the hostel in Thailand:
– You can rest assured about the safety of the Hostel. Be careful, get your own locks and send items at the reception when you go out.
– In Thailand, the main means of transport is BST – overhead trains, not MRT, as in Singapore. Daily package fare can not be used for both. So, choose the hostel you can walk to the nearest BST station to do not have to spend a lot of money and travel a lot offline.
– Refer to TripAdvisor's hostel ratings – Famous travel websites share experiences and read user comments and reviews. Every hotel listed on TripAdvisor has its address, website and links to booking websites. Consider choosing a hostel that fits your plan best.
– When booking, please note the terms of receipt, payment, cancellation, incentives and rates listed. Some sites like Agoda.com, the listed rates are not plus 10% VAT and 7% hotel fee. If you have a credit card or a credit card, it will be more convenient, because some deals you pay only when you check in. If the plan changes, you will not be charged a cancellation fee.
– Some of the most popular hostel in Thailand are Boxpackers, Smile Society, Lub d Bangkok, De Talak …