Finding a good quality hotel with reasonable prices has never been easy, especially in your country such as Thailand. Do not worry, with my experience, I have listed 4 top quality hotels with reasonable prices in Thailand that can help you have a great trip and no need to worry about accommodation.
1. Phob phan Hostel
2. KINNON HOSTEL
3. Our Secret Base
4. Natee Hostel
Specific tracked below:
1. Phob phan Hostel
If you wish, you may clear all currently selected dates. Phob phan Hostel is a great base from which to explore this vibrant city.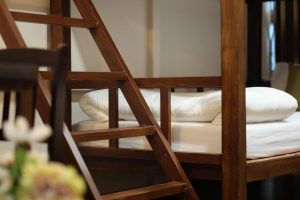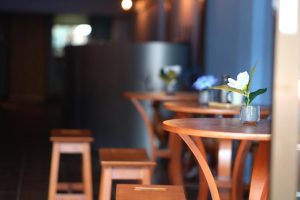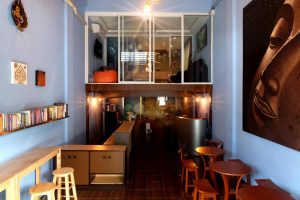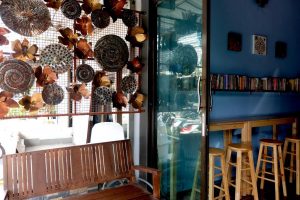 Address: 304/15 Asoke-Dindaeng Road, Ratchaphisek, Bangkok, Thailand.
Basic price 6 bed male & female: 174,288 VNĐ
General price for 4 bed & 2 beds: 178.408 VNĐ
Price Common room 6 people with private bathroom: 206.223 VNĐ
Price for 4 beds for girls with private bathroom: 206.223 VNĐ
Phob phan Hostel's signature features
The hotel is only 2.1 km away from the city center. It is convenient for visiting the city: it takes only 5-10 minutes by bus to get to the center of the city.
Spacious, clean, comfortable enough for older people to stay and it is well equipped with the best facilities. The staff are very friendly and friendly.
2. Kinnon Hostel 
Kinnon Hostel is a hotel located in the heart of the city with a dedicated service attitude, is definitely a suitable choice for you.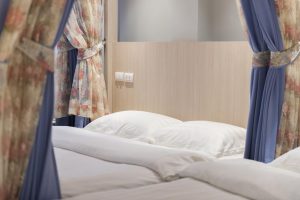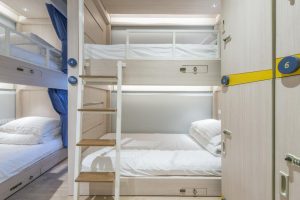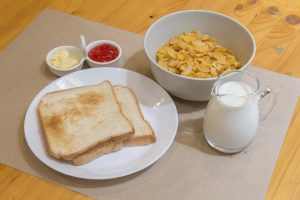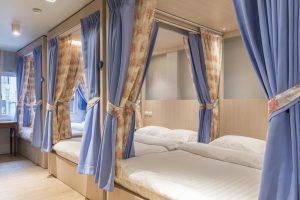 Address: 39 / 22-24 Silom Soi 6 Silom Road, Bangrak, Bangkok, Thailand.
The price for a 4-person dormitory room is 320,523 VNĐ
Price for family room with bathroom: 736.570 VNĐ
16 bed room price: 176.237 VNĐ
8 bed room price: 193.976 VNĐ
Price 6 bed room 215,728 VNĐ
Featured Kinnon Hostel:
The hotel is located in the heart of the city, you will easily visit without taking too much time to move.
You can easily visit the tourist attractions such as Erawan Shrine, Central World, Jim Thompson Museum, Wat Saket, etc.
Clean rooms, newly equipped with full facilities. It has a common game area.
Employees are very cheerful and polite, they remember the name and characteristics of each customer to make them feel more comfortable here.
3. Our Secret Base
Secret Base is located near Chinatown and not too far from the city center of Bangkok, with excellent quality and full facilities that will surely make you satisfied.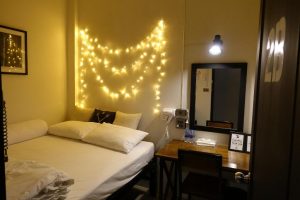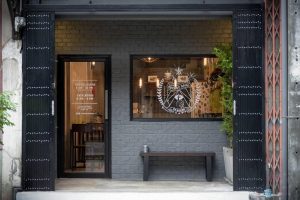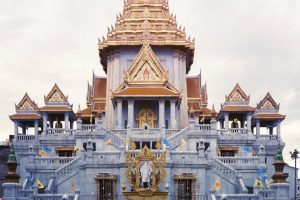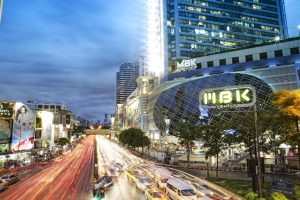 Address: Kalan Tan Alley, Chinatown, Bangkok, Thailand.
Separate room price: 469,722 VNĐ
Family Bunk Room Rate: 862.434 VND
Six bed price: 220.226 VNĐ
Featured of Our Secret Base
Conveniently located: close to Chinatown providing you with an enjoyable experience in this neighborhood, it is also close to the subway so it is very convenient for commuting.
4. Natee Hostel
Do not like the place is too noisy but must be convenient for travel? Then Natee Hostel is the perfect choice for you.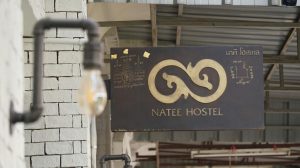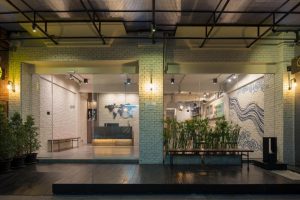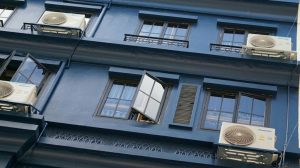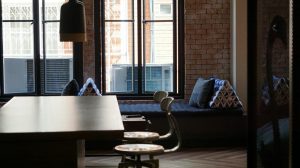 Address: 39 / 11-12 Soi Phetchburi 15 Phetchburi Road Rajtaevee Bangkok, Pratunam, Bangkok, Thailand.
Private room price double bed: 688,079 VNĐ
The price for family room is 4 persons: 1.122.732 VNĐ
Price for collective room 10 persons: 234,140 VNĐ
The price is 6 people: 267.261 VND
Room price 4 bunk bed: 273,200 VNĐ
Room price for female 5 beds: 294.872 VNĐ
Featured Natee Hostel
Conveniently located: It takes only 10-15 minutes to reach Pratunam Market or Airport Link. Here quiet, comfortable, not too noisy.
So I have finished listing the list of 4 quality hotels that are reasonably priced in Bangkok Thailand. Wish you have a fun trip.