If you are going to Hoi An for holiday, you are tired of ordinary hotels and dont have the budget to stay at the resort, there is no reason not to choose the great boutique hotel below!
1. La Siesta Hoi An Resort & Spa
Room rates from only 1.6 million VND / room / night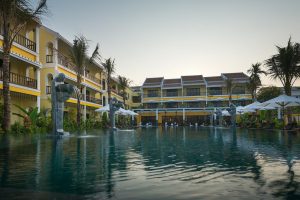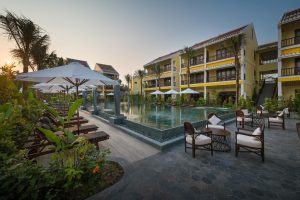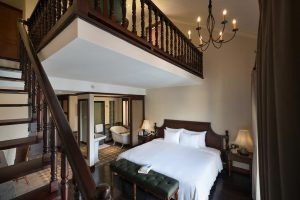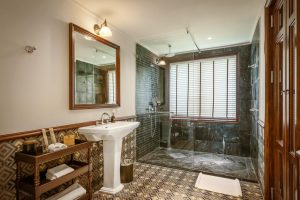 La Siesta Hoi An Resort & Spa is located in the heart of Hoi An ancient town, convenient to attractions such as Thanh Ha pottery village, Cau Pagoda, Hoi An market. The hotel is luxuriously designed with 107 luxurious rooms. .
Guests can play billiards at the resort. Free bikes are also available for exploring the surrounding area. In addition, the hotel is also equipped with swimming pool, spa services, gym, free bicycle, shuttles bus to Old Street, restaurant service and bar variety.
2. Muca Hoi An Boutique Resort & Spa
Muca Hoi An Boutique Resort & Spa is a combination of green gardens and beautiful white villa. Here, you not only enjoy a spacious garden space but also provide the service very thoughtful.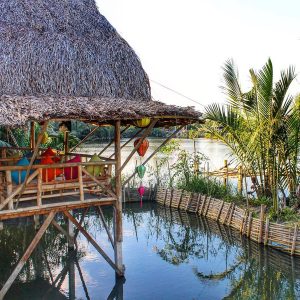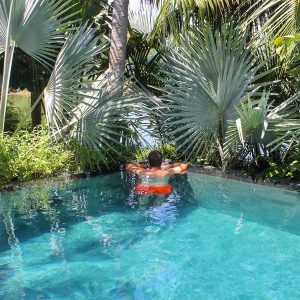 Specifically, the spa here has received a lot of praise from visitors, also you can participate in cooking classes or fishing at the lake. Another plus point is that this boutique is only 3km from Cua Dai beach and Hoi An market, rooms are very spacious, wide windows. Most rooms have a balcony overlooking the grounds and swimming pool.
Address: 117 Cua Dai, Hoi An, Quang Nam, Vietnam
Lowest reference price: 893,811 vnd / night
Highest reference price: 1,387,622 vnd / night
3. Hoi An Garden Palace & Spa
Located in Hoi An City, 2 km from Trieu Chau Chinese Assembly Hall, Hoi An Garden Palace brings you the comfort of beautiful rooms and superior service. The hotel's rooms are designed in a luxurious and elegant white color scheme, accompanied by full swimming pool and spa facilities.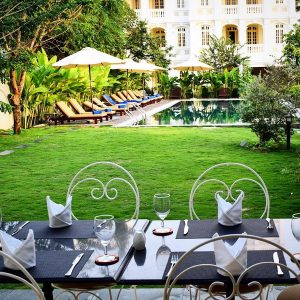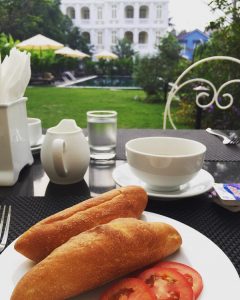 Hoi An Garden Palace has a swim-up bar where guests can relax, enjoy a cocktail in the cool and fresh air. In addition to staying here, you will also enjoy a free daily spa session and free use of the hotel's fitness area.
Hoi An Garden Palace also has a private beach. This is a Boutique worth to experience once for the beauty as any luxury resort that the price is very reasonable, only about 1tr200 thousand / night
Lowest reference price: 1,236,811 vnd / night 670,358
Highest reference price: 2,534,625 vnd / night VND 804,430
Address: 311 Cua Dai, Cam Chau, Hoi An, Quang Nam, Vietnam
4. Green Boutique Villa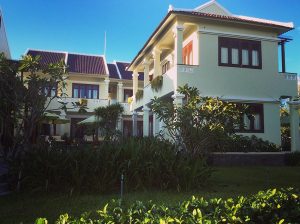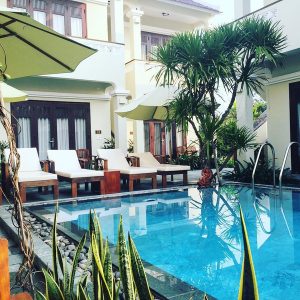 Cua Dai Beach 3.1 km, Green Boutique Villa is a beautiful and green mansion of grass. The garden of the Boutique is very beautiful with the benches, coconut umbrellas or swings are skillfully arranged for guests to enjoy a peaceful, beautiful and fresh space.
The swimming pool is located in the center of the villa and combined with a bar makes this boutique holiday really worth the price. The price of this boutique is also very nice, only about 800.000VND / night, too ideal for your family on the experience tour of the ancient town of Hoi An.