Speaking of Hoi An tourism, people will think of small, beautiful streets in a simple way, calm. Hoi An Ancient Town attracts many visitors both at home and abroad when the opportunity to visit. Hoi An is also famous for the An Bang beach, a charming beach. If you are planning to come here, explore the stylish homestay near An Bang beach.
An Bang Seaside Village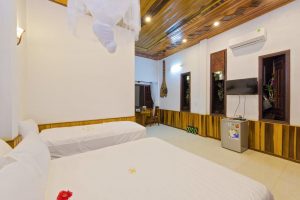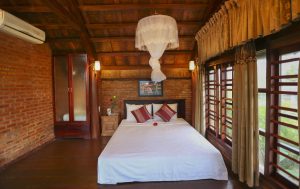 As one of the most impressive homestay in An Bang, An Bang Seaside Village is truly a great place to stop when you visit this paradise beach. Located on an extremely favorable location, facing the sea, the entrance is the starting gate of the residential area, An Bang Seaside Village is a lovely homestay with fresh colors, fresh and full of energy.
The Homestay offers 8 rooms with garden view or sea view. The design of the rooms is very rustic and simple but full of all amenities such as a luxury resort in the sea. The clean white walls of the wall are covered with fresh blue paintings that make the room so delicate, lovely.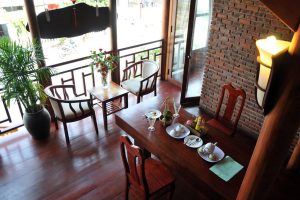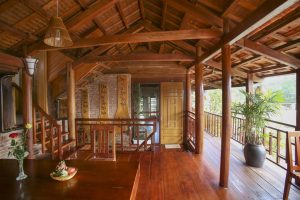 Homestay is located between the fishing village opened in 2012 with 9 rooms in 3 different locations. The general characteristics of the rooms are comfortable, surrounded by many trees, fruit trees, simple design but attention to colors, creating a youthful feeling. Whether you are looking for a sea view or a garden view, you can easily reach the ocean's cool ocean as rooms are only about 50 to 100 meters away.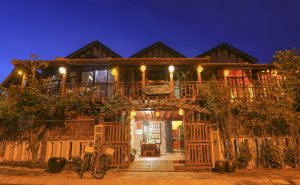 There are 4 fruit houses called mango, papaya, avocado, banana for $ 55 to $ 92. The two most expensive sea view rooms are priced at $ 92 and $ 144, but in great-looking views and can accommodate up to 5 people. The bungalow has 3 rooms, average price is 62 USD.
At the door of each room, homestay owners cleverly set up tables and chairs to relax tea, read books or simply watch the sea, inhaling the fresh air atmosphere. Although homestay area is not too large, but here you will feel the cohesion of design space and green nature. Therefore, the atmosphere of the house is always cool, fresh, very pleasant.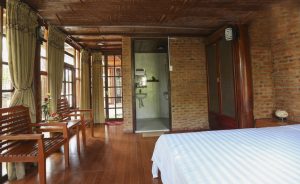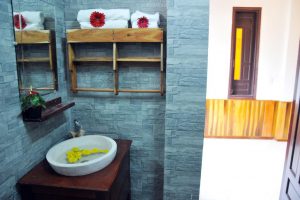 Homestay rooms also have full tea, coffee and snacks for use when needed. It can be said that the service of this homestay is no worse than any other luxury hotel or resort but you feel free, calm and strange way. That is the reason though not cheap but An Bang Seasile Village is always one of the most expensive homestay in An Bang beach.
Other utilities for your reference include:
Offers air-conditioned accommodation and garden access with BBQ facilities. Guests have free Wi-Fi access.
All rooms have a seating area, a flat-screen TV and a private bathroom with free toiletries and a bathtub. Some rooms have a terrace and / or balcony.
breakfast is served daily.
Historical Museum of Hoi An and Assembly Hall of Chinese Teahouse are all 3.7 km away. The nearest airport is Da Nang International Airport, 22 km from Seaside An Bang Homestay.
Airport shuttle
Free parking
Terrace / patio
Private beach area
An Bang Garden Homestay
An Bang Garden Homestay is like a small house amid a lovely garden, fresh and airy. Here, the visitors have only one option for the only room type, which is the garden view bedroom. Because the front of the house is very airy, the bedroom is always full of sunshine, cool breeze and fragrant aroma of plants.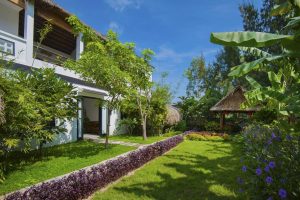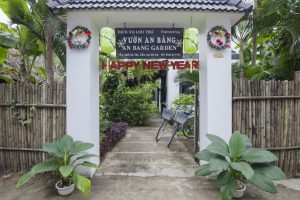 Homestay boasts 4 rooms, some with private balconies and garden views. The owner is a couple working in The Nam Hai Resort, so the space here is designed as a small resort with a house between the roofed garden, hammock net and path between the green grass. They are also willing to share local customs and culture – An Bang fishing village to tourists.
Fully equipped rooms for $ 34 to $ 39. The bedroom of this homestay is simple, comfortable and modern.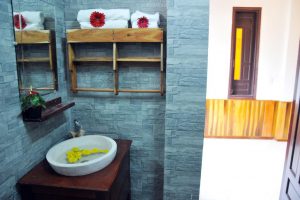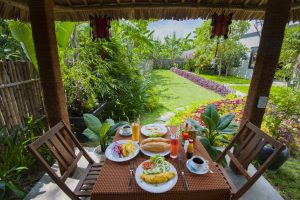 Not too sophisticated in decorating, An Bang Garden Homestay still makes visitors feel satisfied by the arrangement of furniture, the sitting room relax very reasonable and delicate. The common space is homeowners take full advantage of both the place to rest, drink water, as well as decorate the homestay.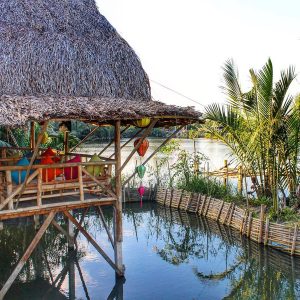 An Bang Garden Homestay offers you breakfast, and laundry services, professional cleaning as other hotels and resorts. In addition, you will enjoy breakfast in a very "wild" style, a breakfast in the garden, under the cool canopy, in a peaceful and fresh space to wonderful. Resting in a beautiful garden house, near the sea, you will have a pleasant, comfortable and memorable vacation in beautiful An Bang.