With the lowest price from $ 49 guests can enjoy a smooth ride and relax in a budget hotel in Singapore. Let's discover rightnow!
Hotel Boss (4 star, 1500 rooms)
Address: 500, Jln Sultan, Singapore 199020
Phone: +65 6809 0000
Hotel Area: Kallang
From MRT Station – Bugis about 0.74km
Lowest room rates from: $ 87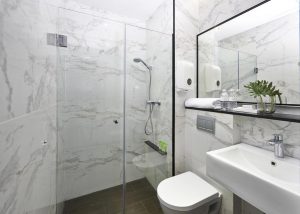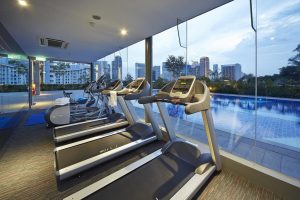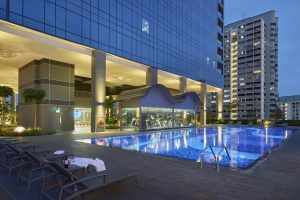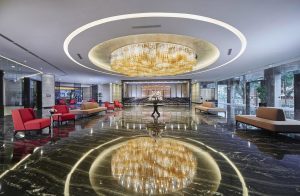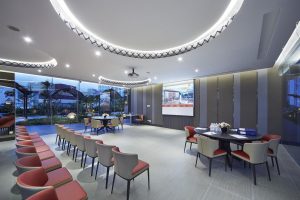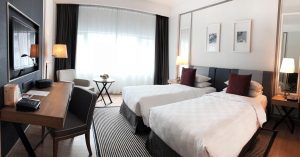 Hotel Location: Hotel Boss is located in the Arab Quarter area, very close to the Sultan Mosque, Raffles City and Peranakan Museum about 2 km. The National Museum of Singapore and the Singapore Flyer are also just 2 km away. Bugis MRT Station is 0.74 km away and Lavender Subway Station is 300 meters away. This budget hotel in Singapore near the MRT station is just around the corner from the Bugis Shopping Center and 800 meters from the Mustafa Center shopping mall. Changi Airport is 15 km from the hotel while the iconic Marina Bay Sands is 2.5 km from the property.
Hotel Amenities: What hotel should we stay near MRT, Singapore? Hotel Boss is an attractive destination that you should not miss. The hotel consists of 1500 well-appointed rooms equipped with air conditioning, flat-screen TV, electric kettle and private bathroom with toiletries and hairdryer. Some rooms also have views of the city. Alternatively, guests can enjoy the outdoor pool, fitness center, 2 restaurants, children's playground. Enjoy meals at the on-site restaurant or request room service.
Hotel reviews are very good 7.8. Clean hotel, location near subway and bus station, nice swimming pool. Nice big hotel, full gym. Conveniently located in the center of travel convenience, under the hotel there is much food. However, the small room, the soundproofing room was not good.
$ 87 is the lowest price when you choose this hotel, with a budget price in a developed country like Singapore, $ 87 is not too expensive when you enjoy the great facilities above.
Superb Hostel (2 star, 20 rooms)
Address: 2 Jln Pinang, Singapore 199150
Phone: +65 9669 9990
Hotel Area: Bugis / Arab Street
About 0.4 km from Bugis MRT Station
Lowest room rates from: $ 49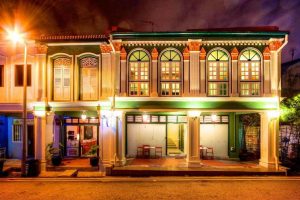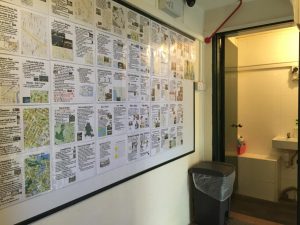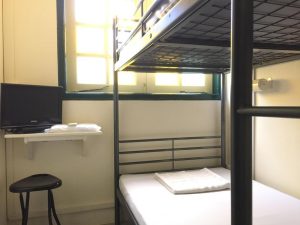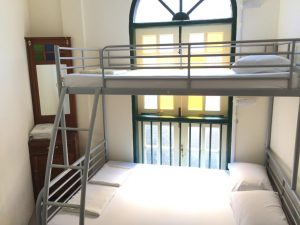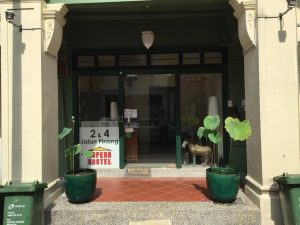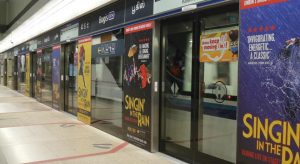 Location: The Bugis MRT Station is about 0.4km away, located in the bustling and busy Arab Quarter. From this budget hotel in Singapore near the MRT, guests are conveniently located in the Chinatown Heritage Center, 1.8 km from Raffles City, 1.4 km from Peranakan Museum, 1.2 km from Singapore Flyer. 1.7 km, Singapore National Museum 1.8 km.
Hotel facilities: The hotel is simply furnished, each room has a small shelf or a desk. Some rooms have windows. Bathroom facilities are shared and include showers and free toiletries. Next to the reception desk there is a shady tree for guests to rest. Kampong Glam is an excellent choice for guests who enjoy convenient public transportation, city sightseeing and a varied culinary culture.
Hotel reviews are very good (7.8). Very close to the train station, clean room, cool. Friendly staff, reasonable price. However, small rooms and dishes are not good taste.
Hopefully, with the above sharing of hotels in Singapore near the beautiful Bugis MRT station and convenient transportation. Can help you select the most suitable hotel for the trip up meaningful, fun and economical.