Homestay is always hot in Da Nang tourist city. Try out your homestay experience below!
1. 5D Upper Dorm – Homestay Da Nang
Address: 2nd Floor, 155 Trieu Nu Vuong, Hai Chau 2, Hai Chau, Da Nang
Tel: +84120 258 5870
Price from: 150.000 VND / room / night
5D UPPER DORM is located near the Indochina Riverside Shopping Center and 700 meters from the Cham Museum, 1.4 km from Da Nang Love Boat Pier, 1.5 km from Han River Bridge and 2.8 km from Asian Park.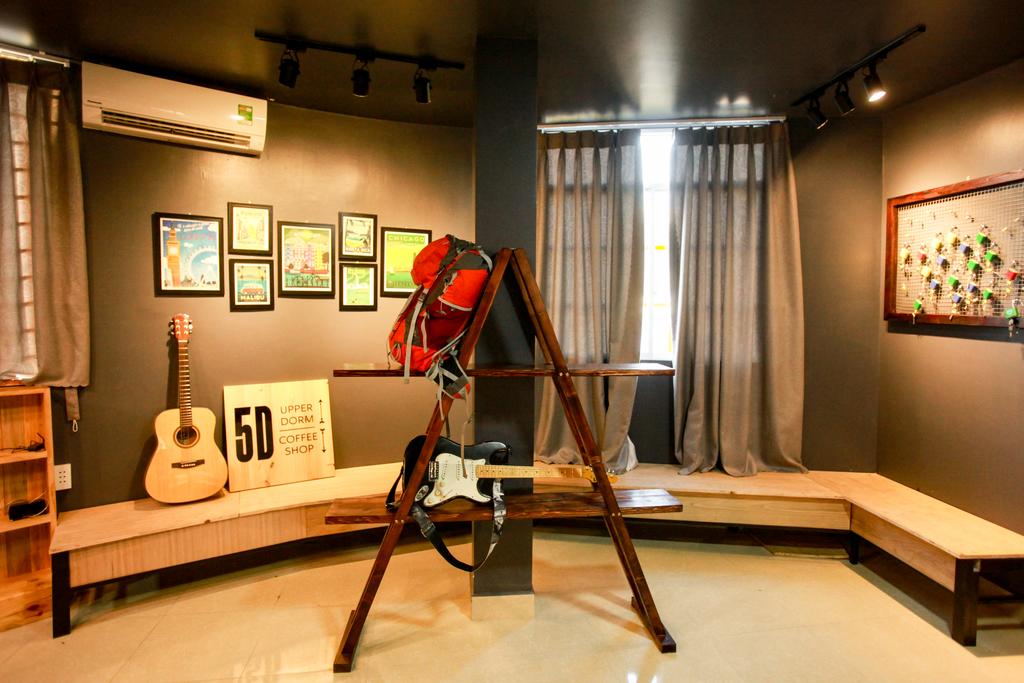 5D Upper Dorm has space not too wide but extremely clean and private.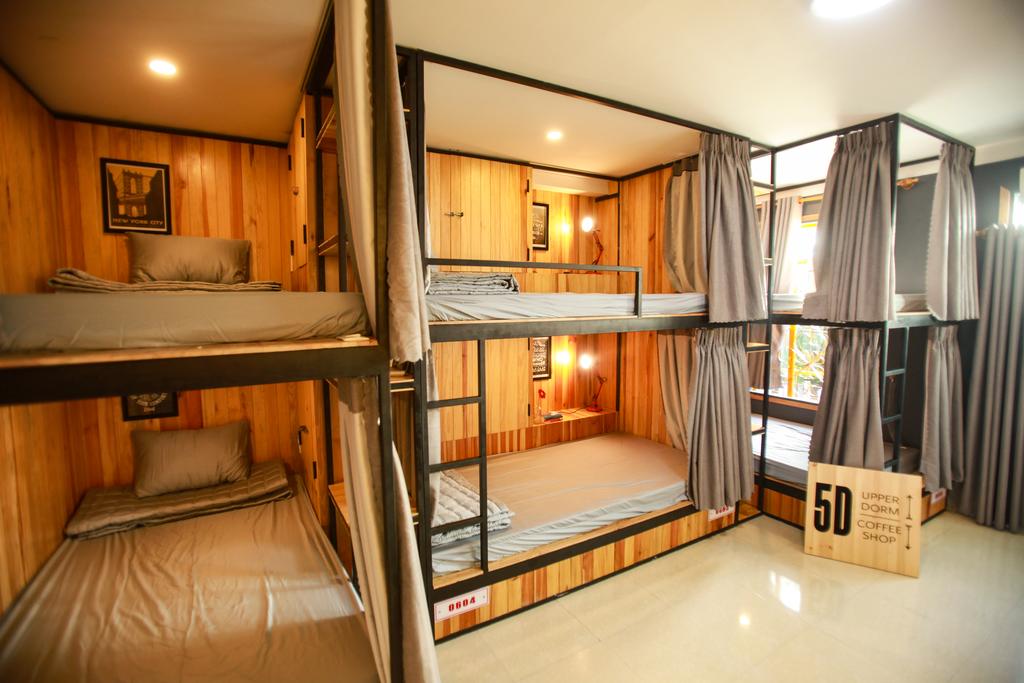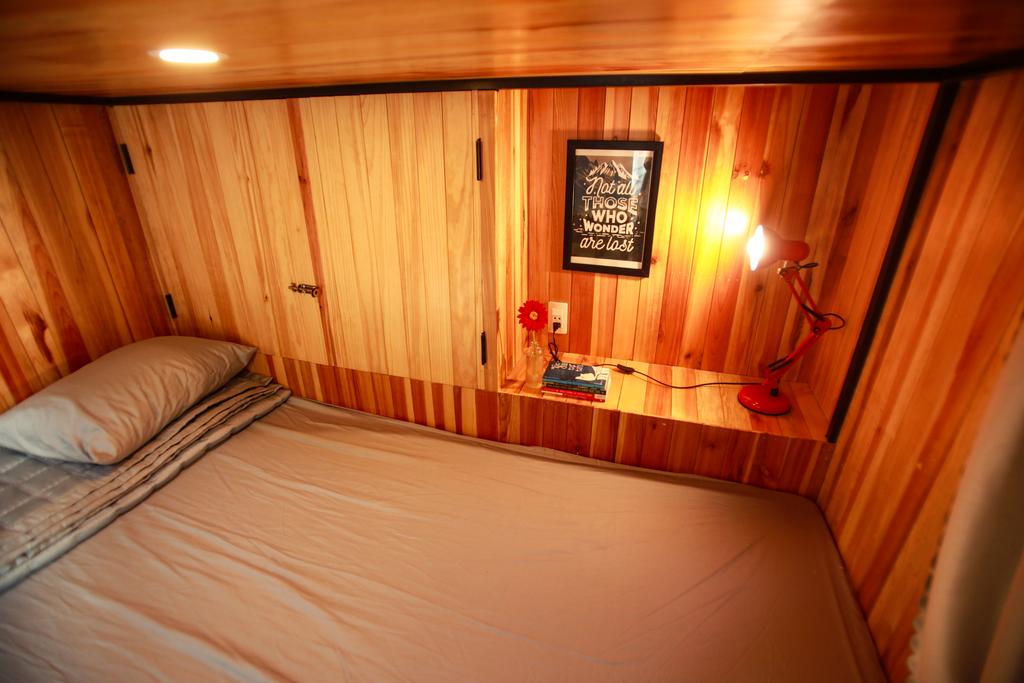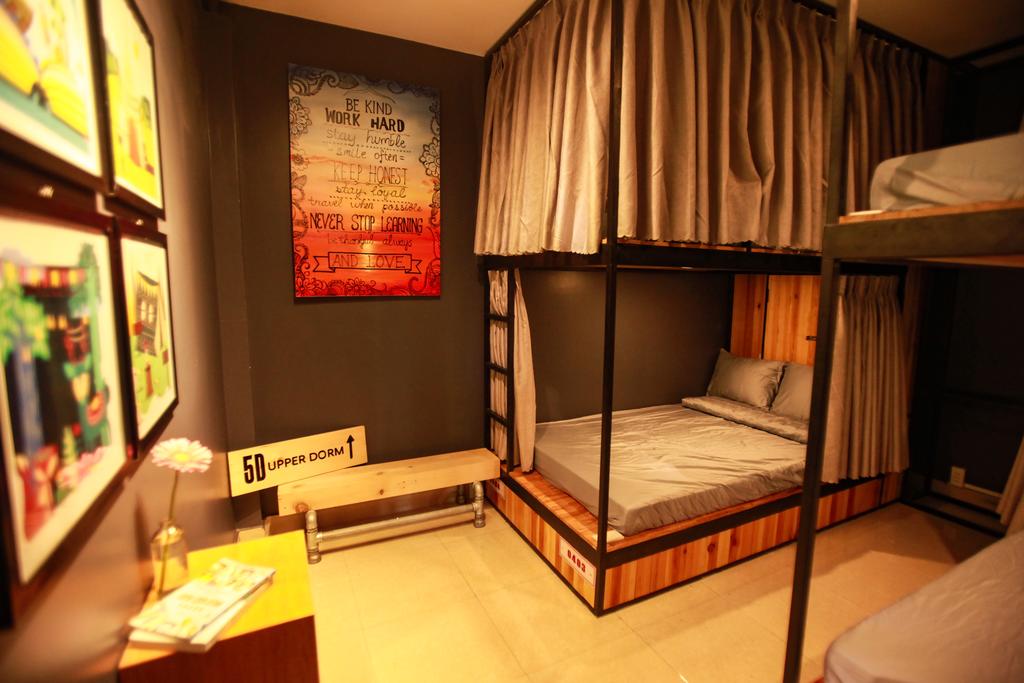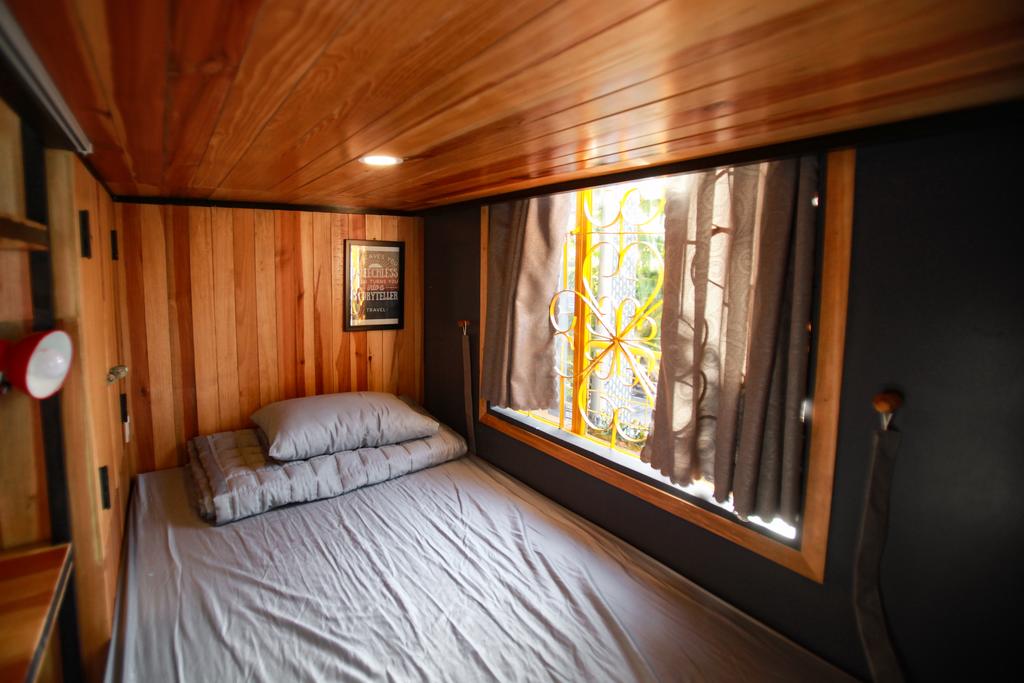 5D Upper Dorm is designed in warm yellowish brown, gray and white tones. The feeling here is both luxurious and peaceful like at your home. Dorm rooms are available as 6 persons, 8 people room, 4 bed room for female only … Each room is fully equipped with air conditioner, fan, desk, hair dryer, reading lamp, …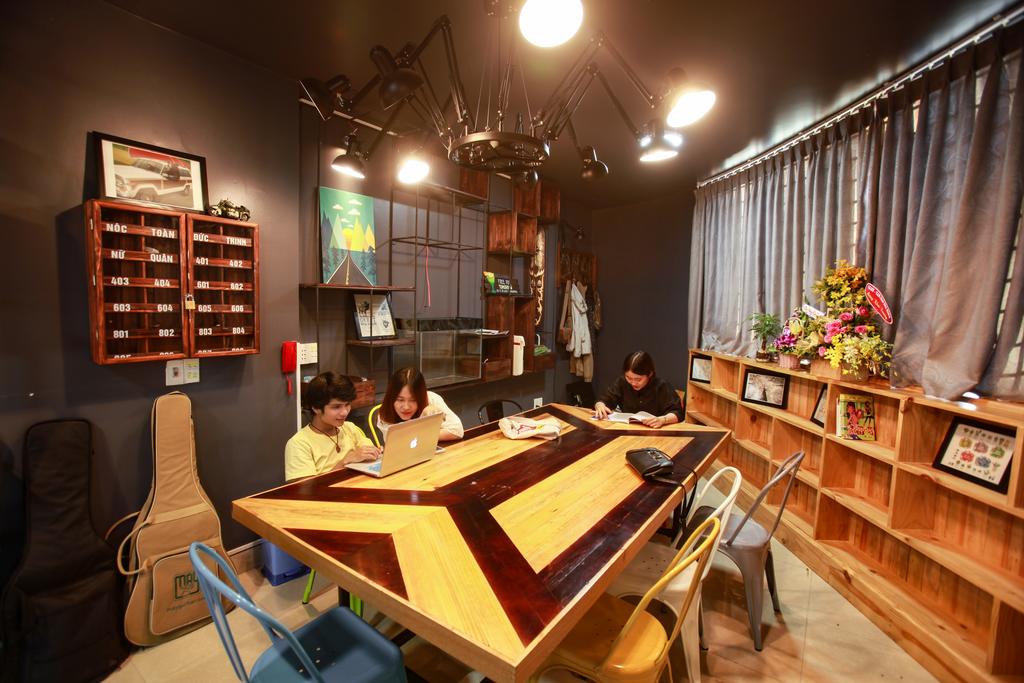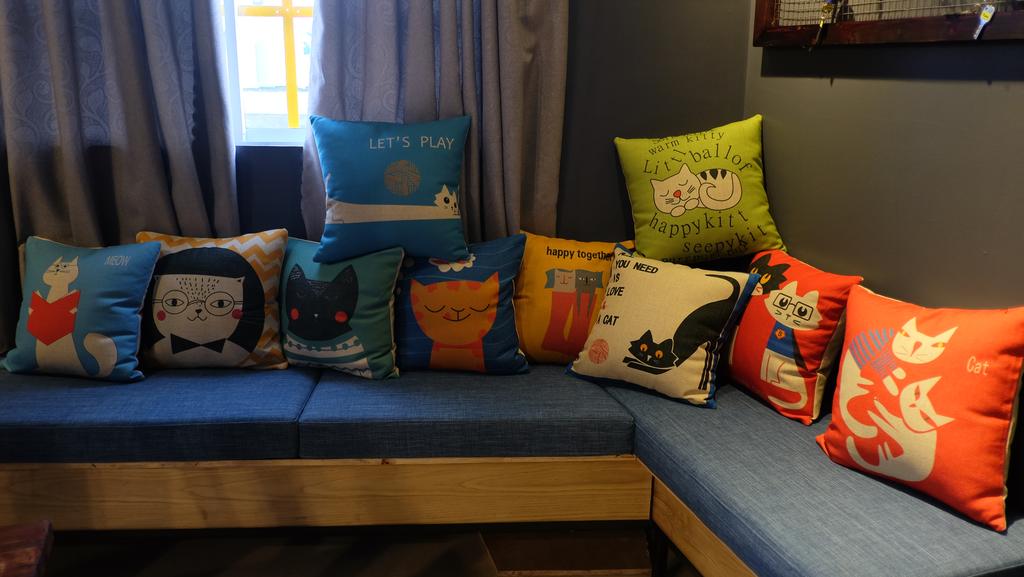 Dorm is cared for in small details, from colorful paintings hanging on the wall to bottles, vases with many eye-catching designs. There is also a common living room with music instruments, TVs, game machines … to serve the needs of visitors.
2. Memory Hostel – Homestay Da Nang
Address: 03 Tran Quoc Toan, Phuoc Ninh, Hai Chau, Da Nang
Tel: +84236 3747 797
Price from: 180.000 VND – 360.000 VND / room / night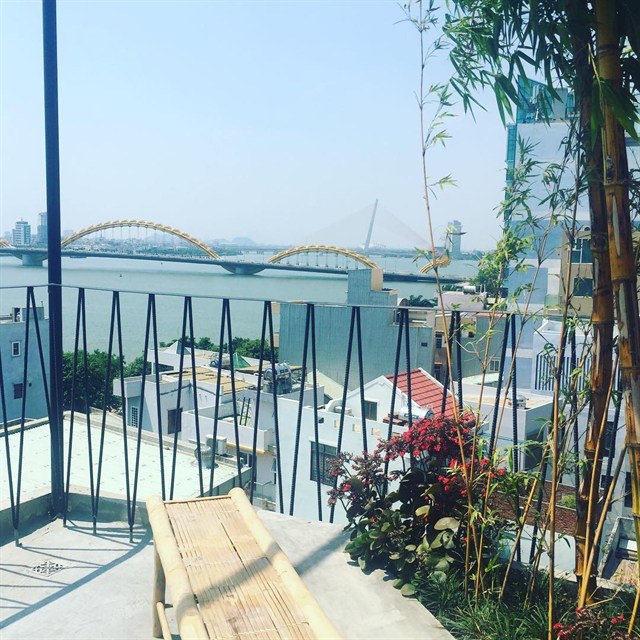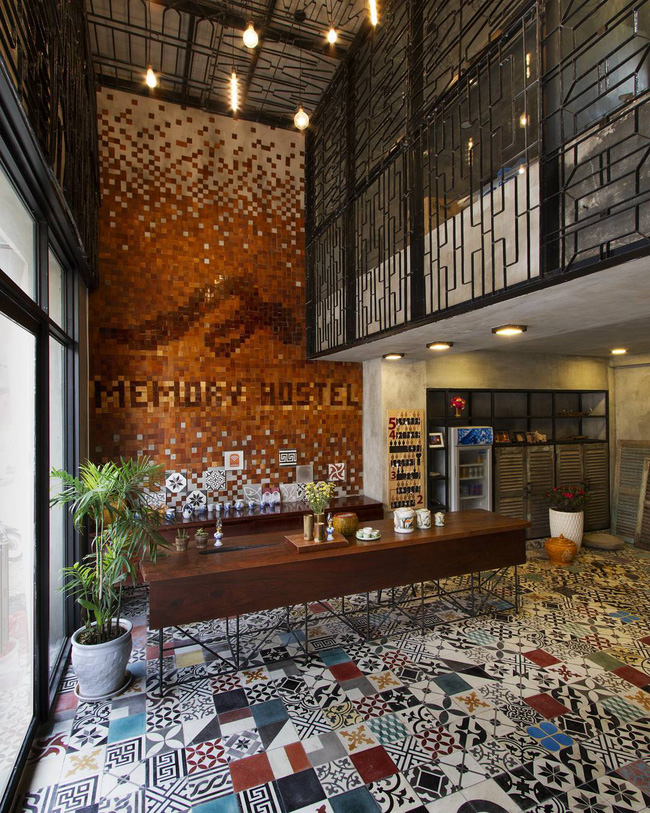 As the name Memory, this hostel is a place where past and present are intertwoven. The design of Memory Hostel is inspired by the architectural style of Cham Pa with the use of brick as the main material. The nostalgic architecture is absolutely represented by a lot of patterned floral tiles, wood flooring and decorative items that are hard to find in modern times.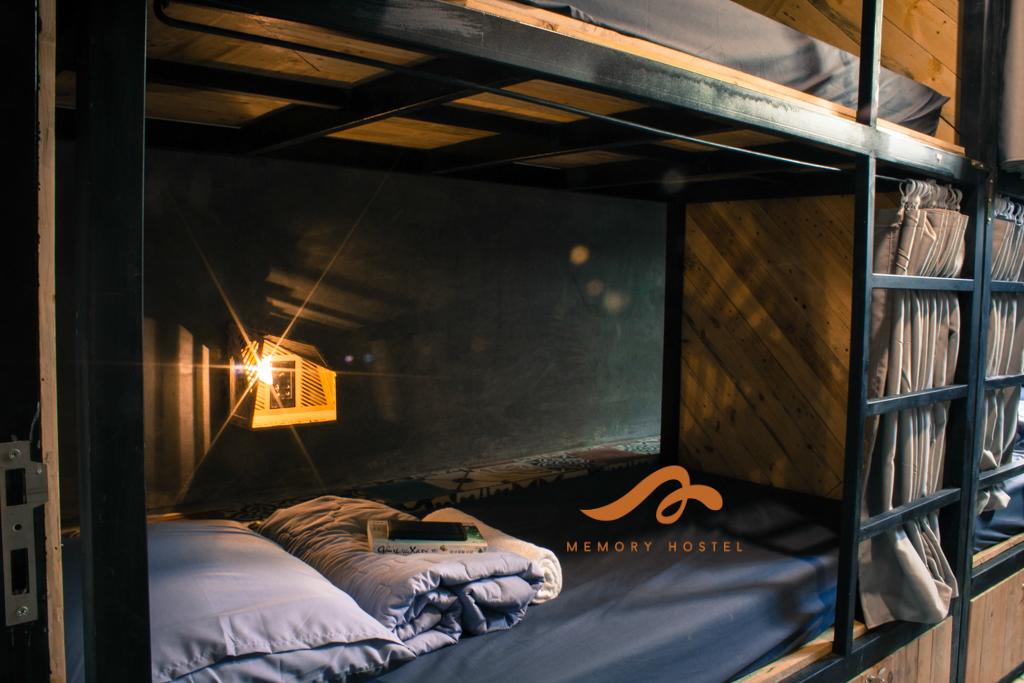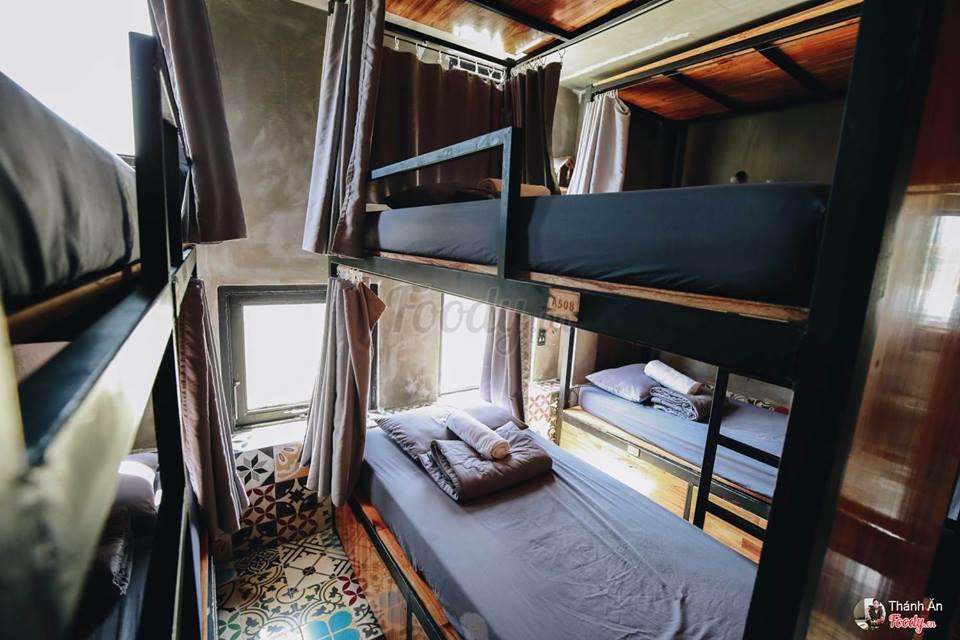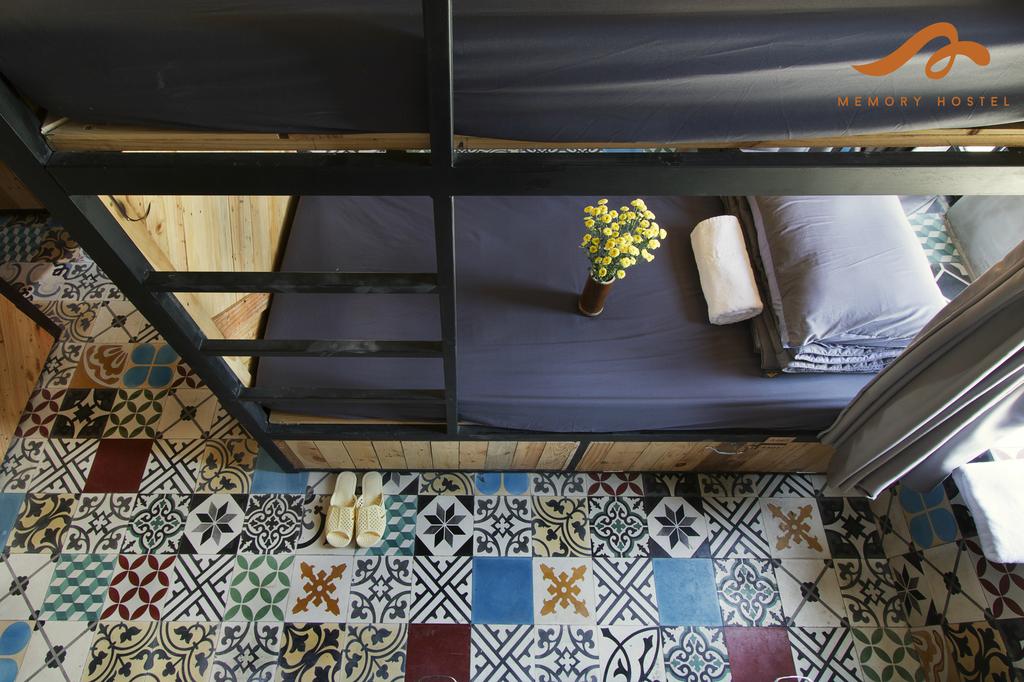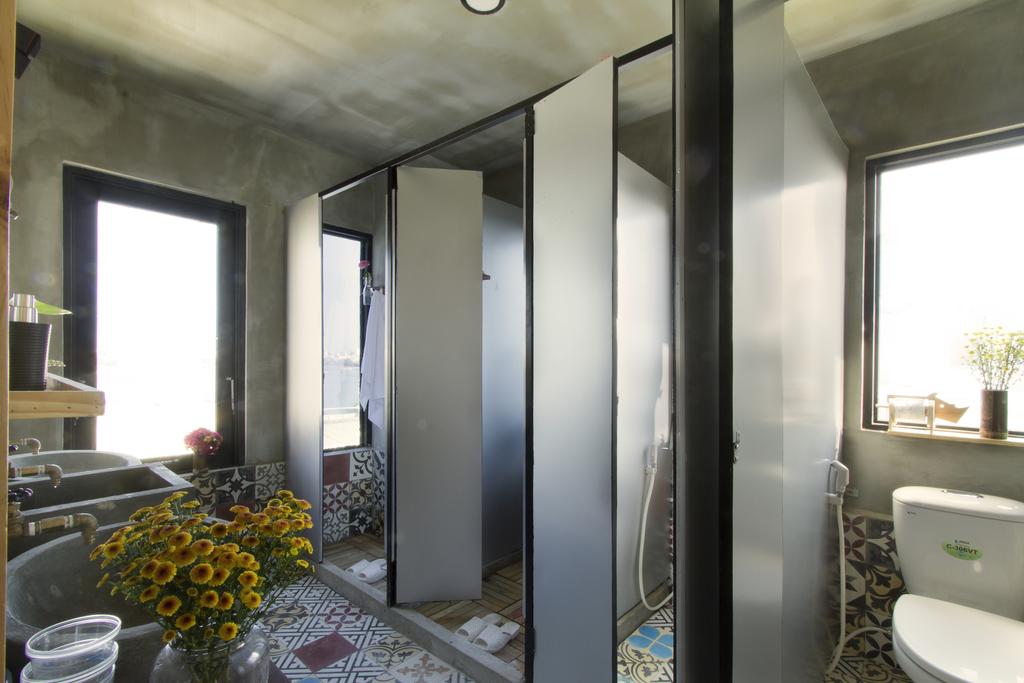 Here you can choose from 8-12 beds, 4 beds, 6 beds or double rooms. Memory Hostel offers visitors an experience that like living in a family of central Vietnam but still very "western" and modern.
3. Rose Homestay Da Nang
Address: 30/7 Ha Bong, Phuoc My, Son Tra, Da Nang
Tel: +841204500664
Price: 99,000 VND – 150,000 VND/ guest
This is a homestay near the sea very many tourists choose to travel to Da Nang. It takes only 5 minutes to walk to 2 most beautiful beaches of My Khe and Pham Van Dong.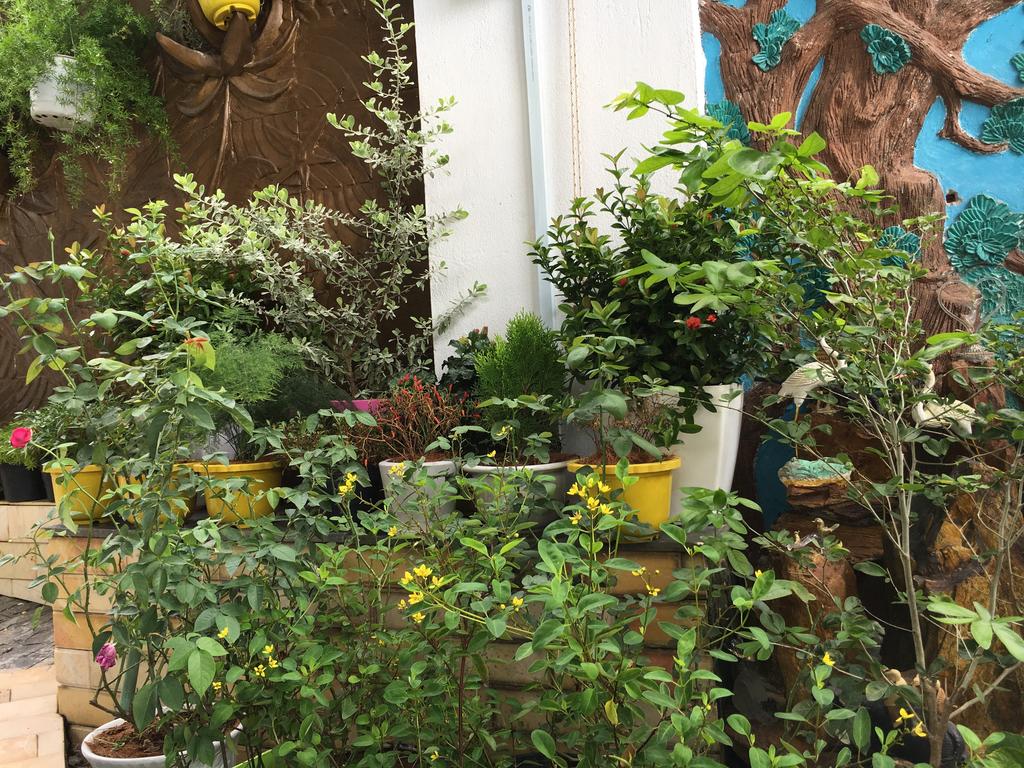 Rose Da Nang consists of a variety of rooms for guests to choose from the couple room, family room to the dorm room.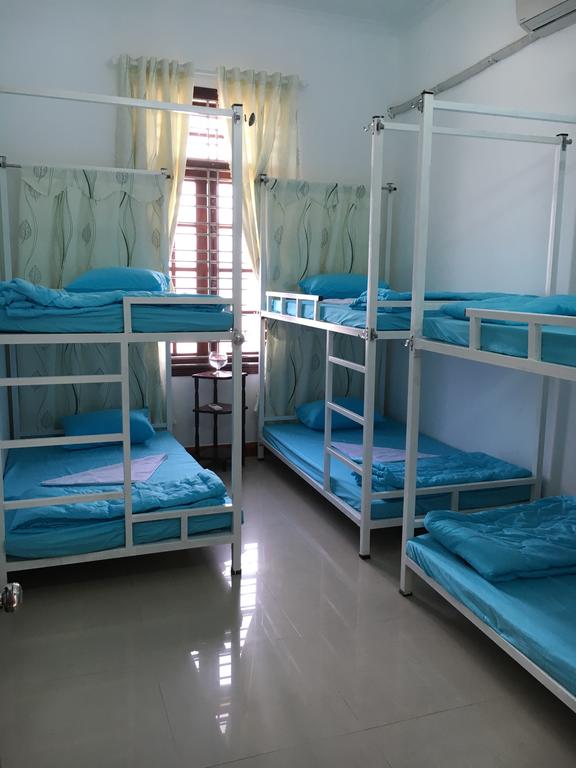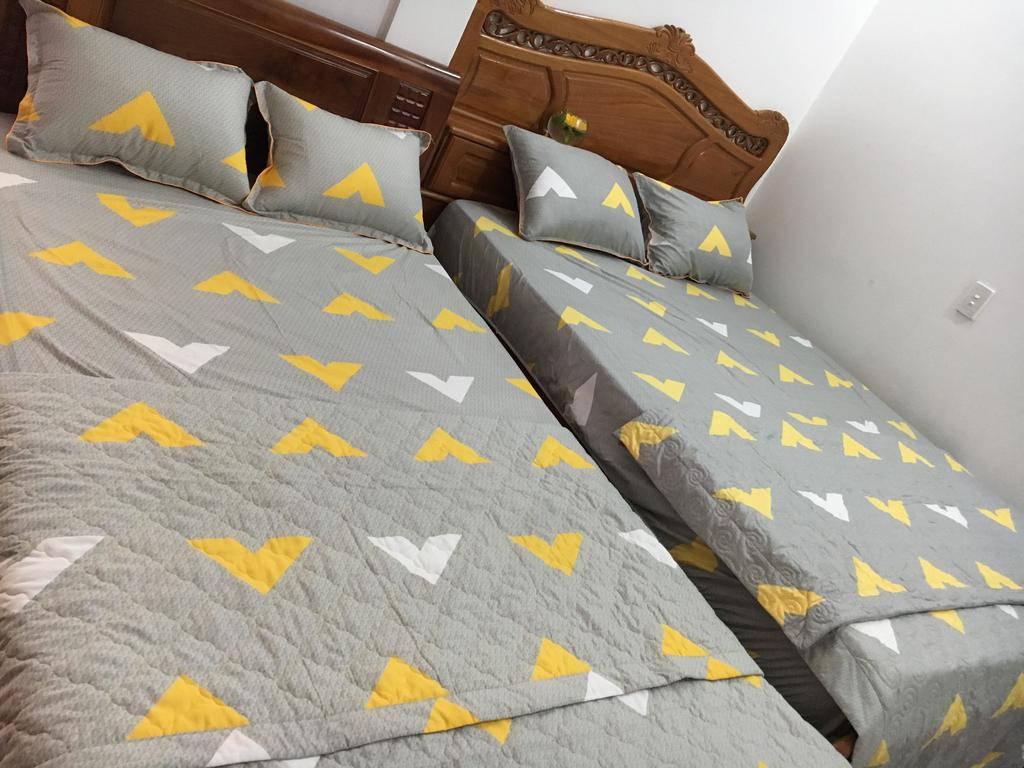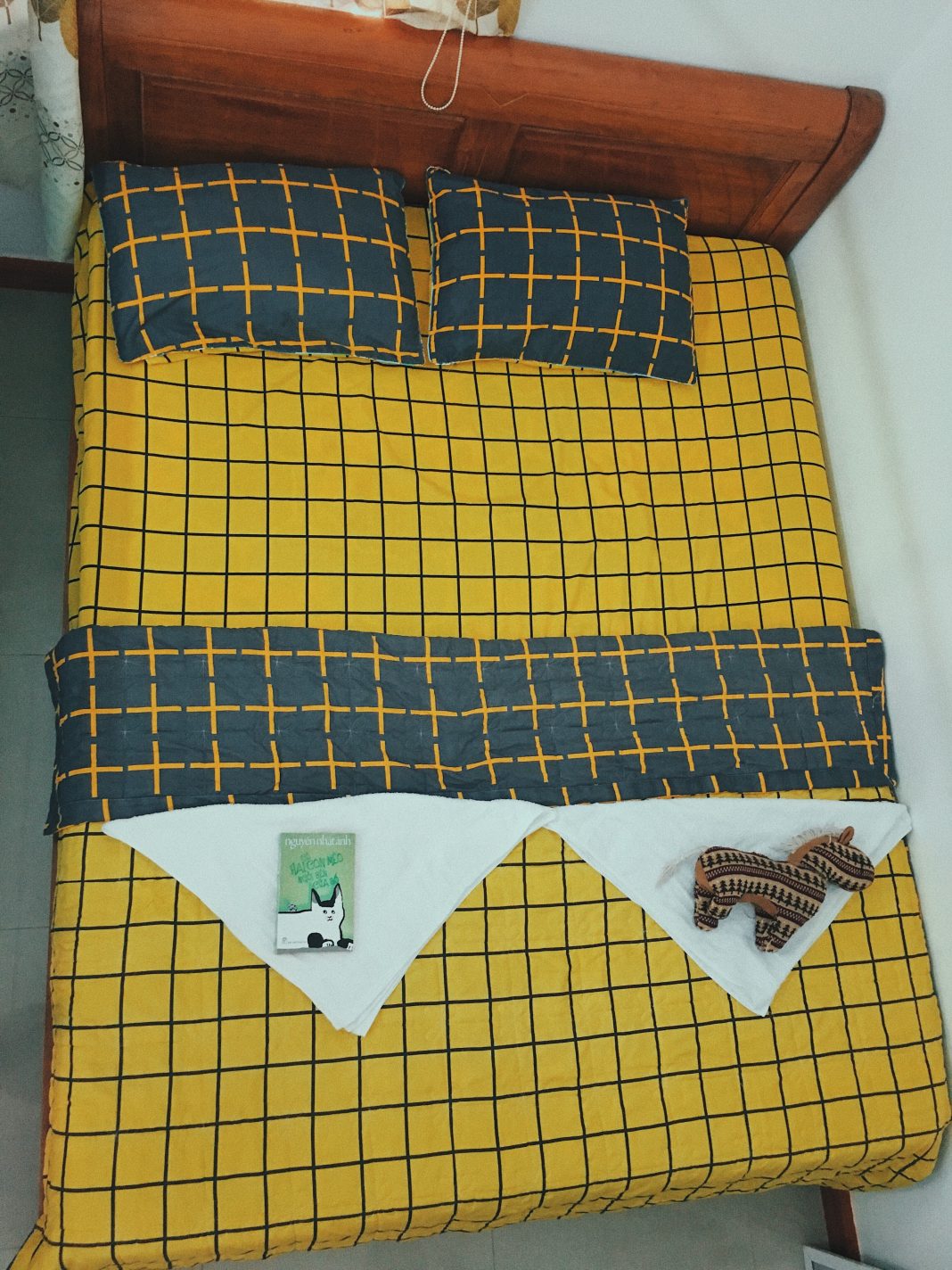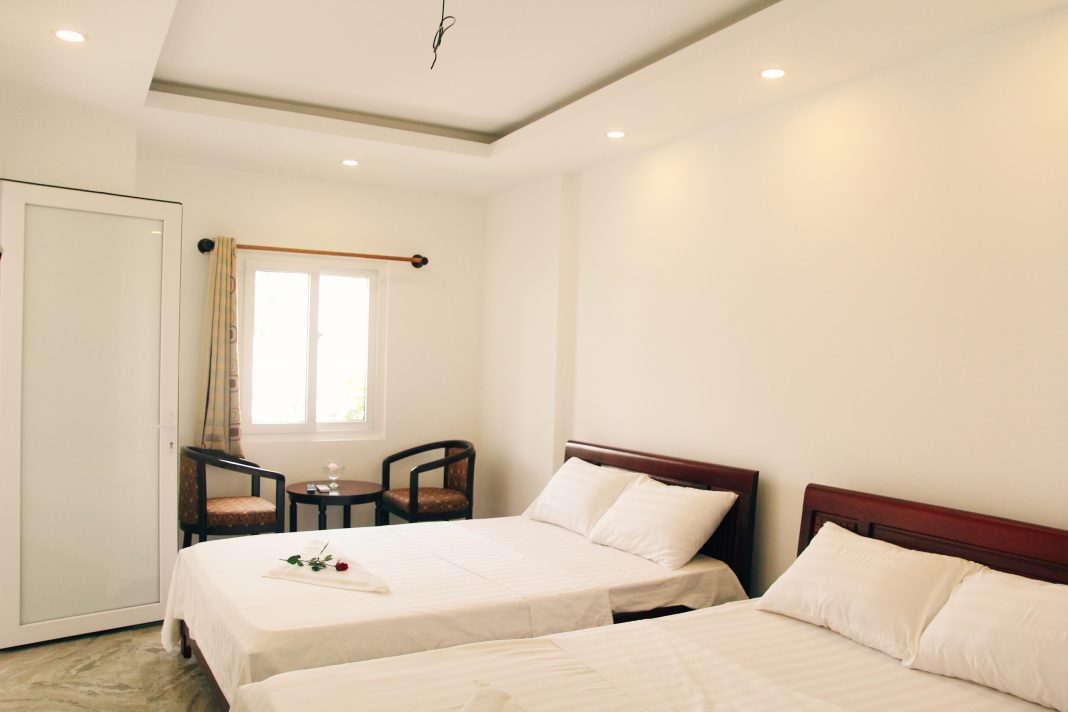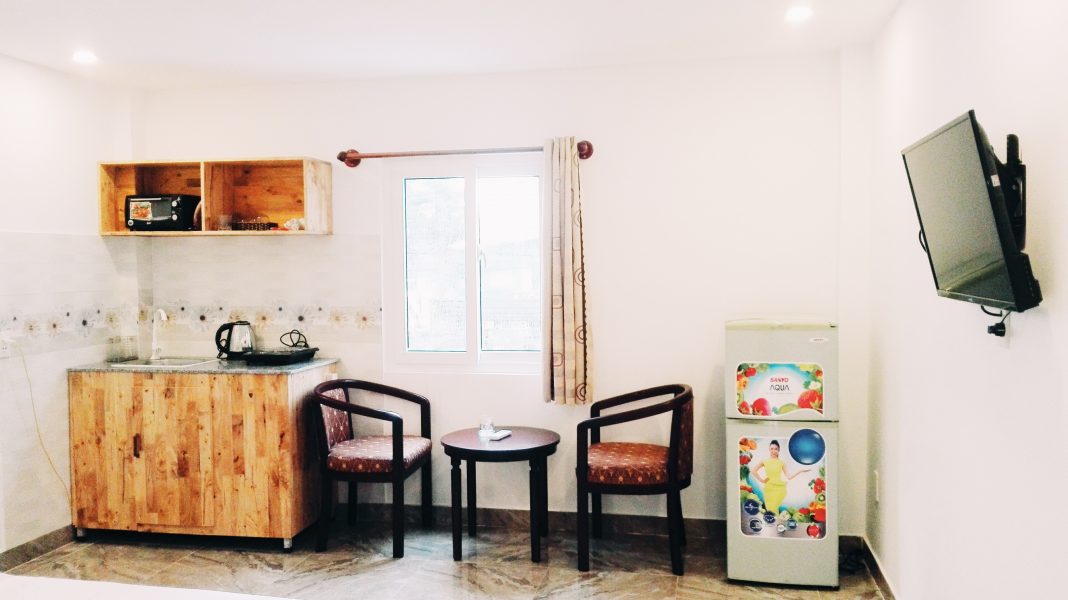 All rooms are air-conditioned. Some rooms have seating areas for guests' convenience. Private bathrooms have a bathtub, slippers and free toiletries. In addition, the hostel offers full facilities for free laundry, drinking water, and hobbies so it is very convenient for you to open the party.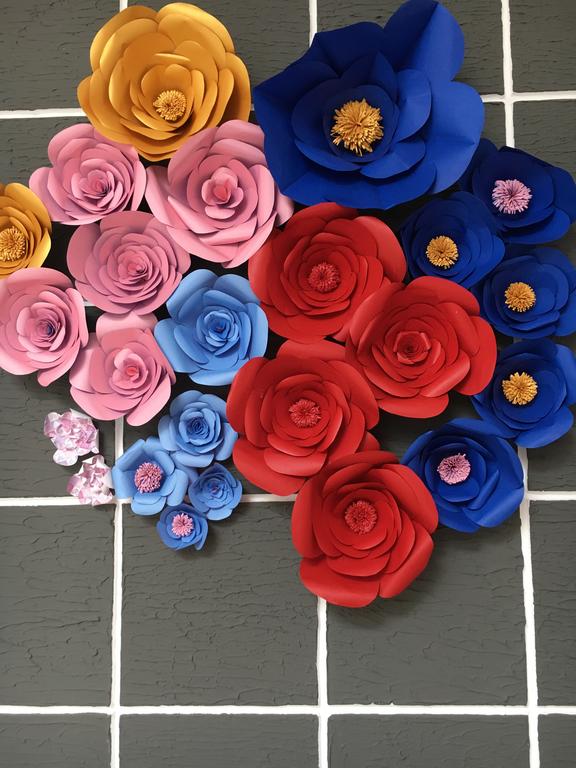 There is also a terrace for BBQ parties. Many roses are planted in Rose homestay to create beautiful views for your selfie.
4. Like Backpacker Hostel
Address: No. 22A Nguyen Tri Phuong, Da Nang, near major roads, international airport, Da Nang railway station.
Tel: +84511 3839 789
Price from: 150,000 – 500,000 VND / room / night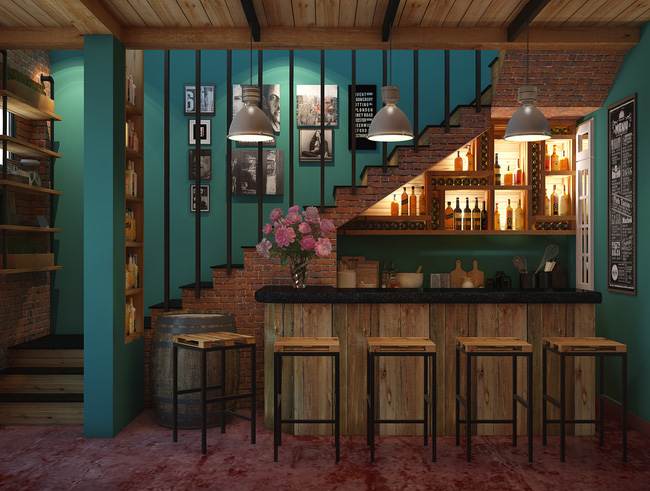 Step into Like Backpacker, you will be mesmerized by simple architecture that is extremely luxurious.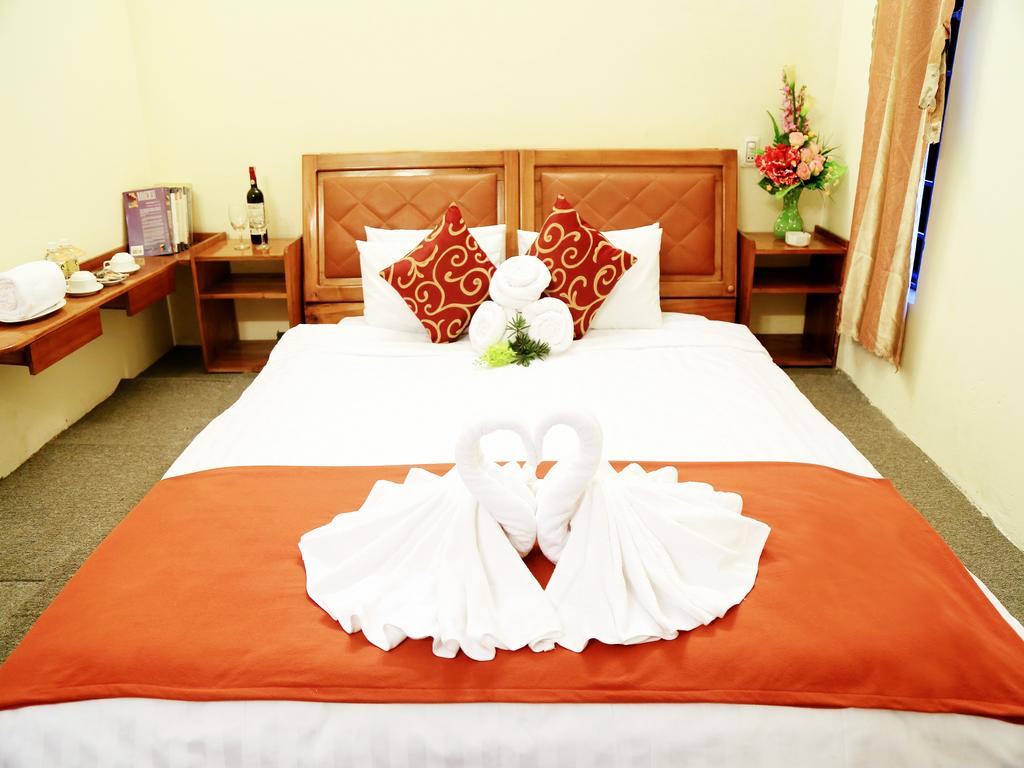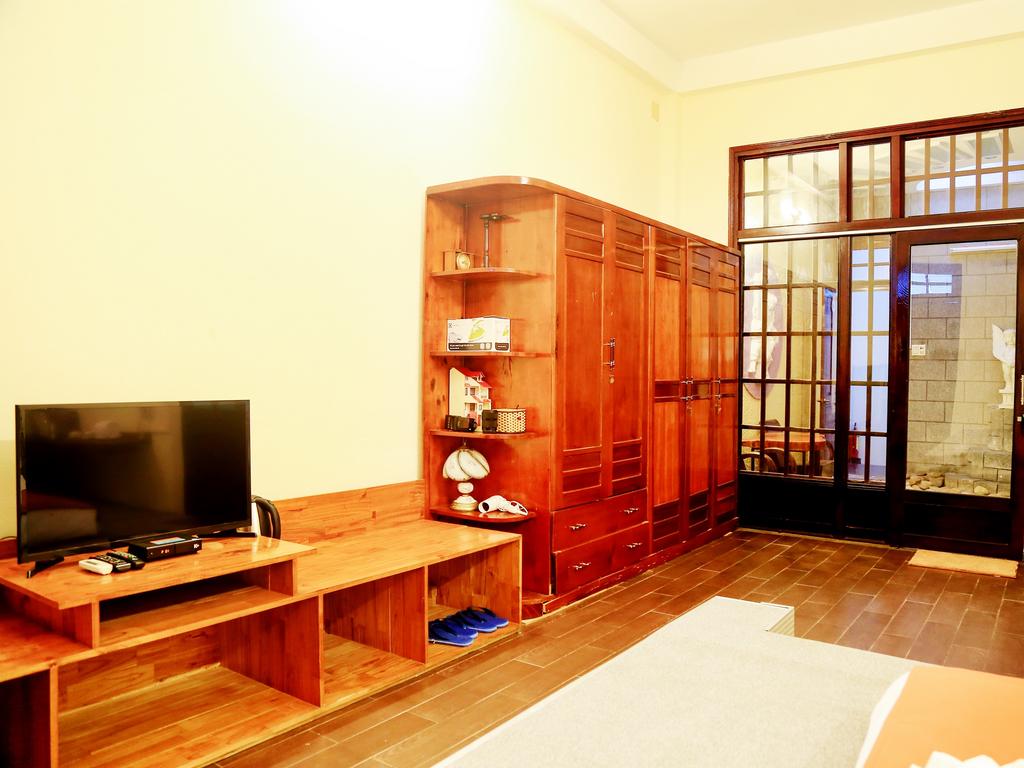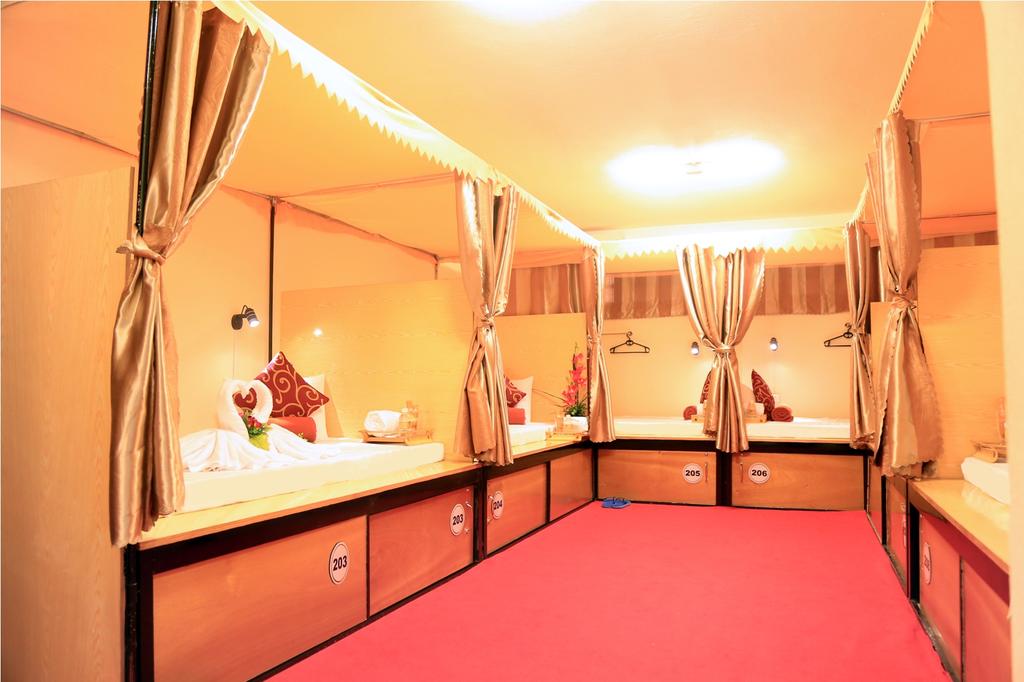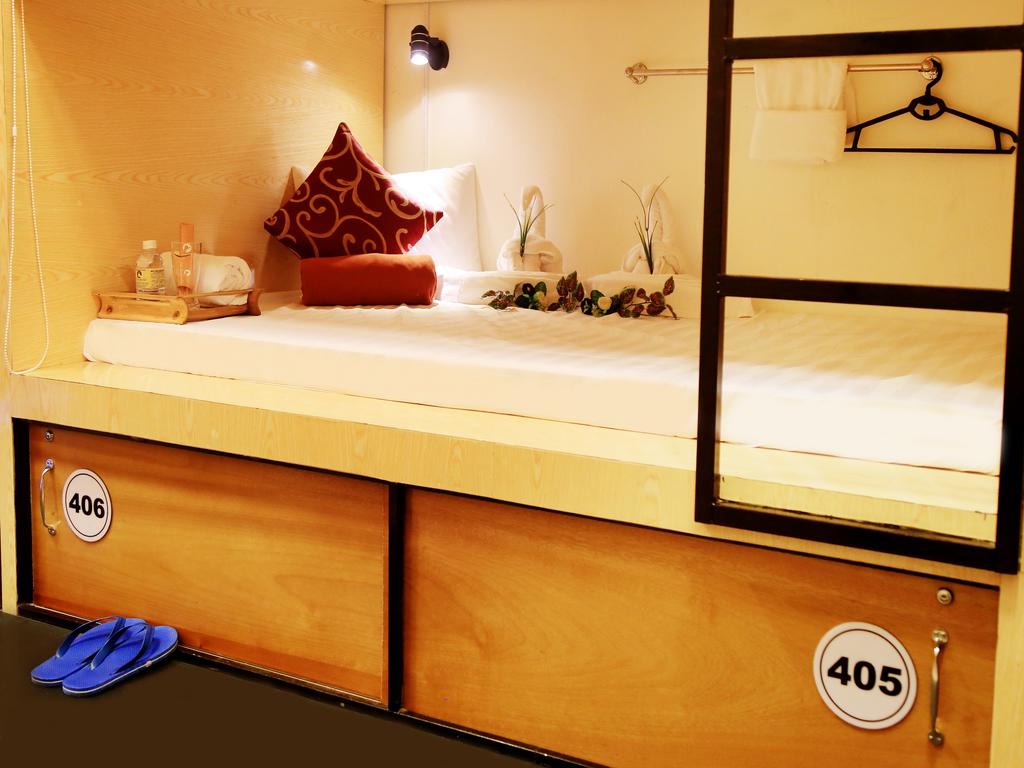 Like backpacker's room has bright yellow and brown tones so the space looks cozy and clean.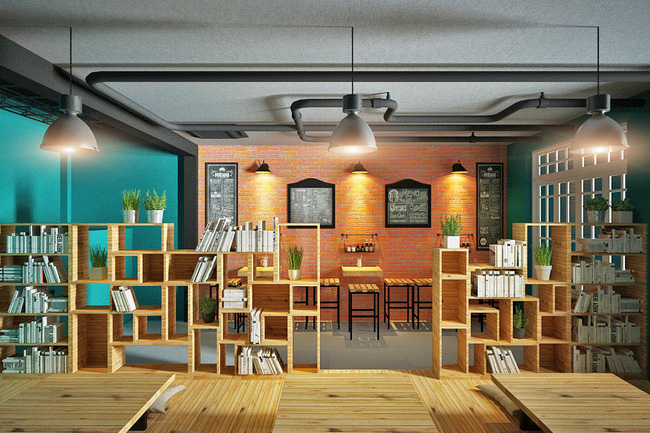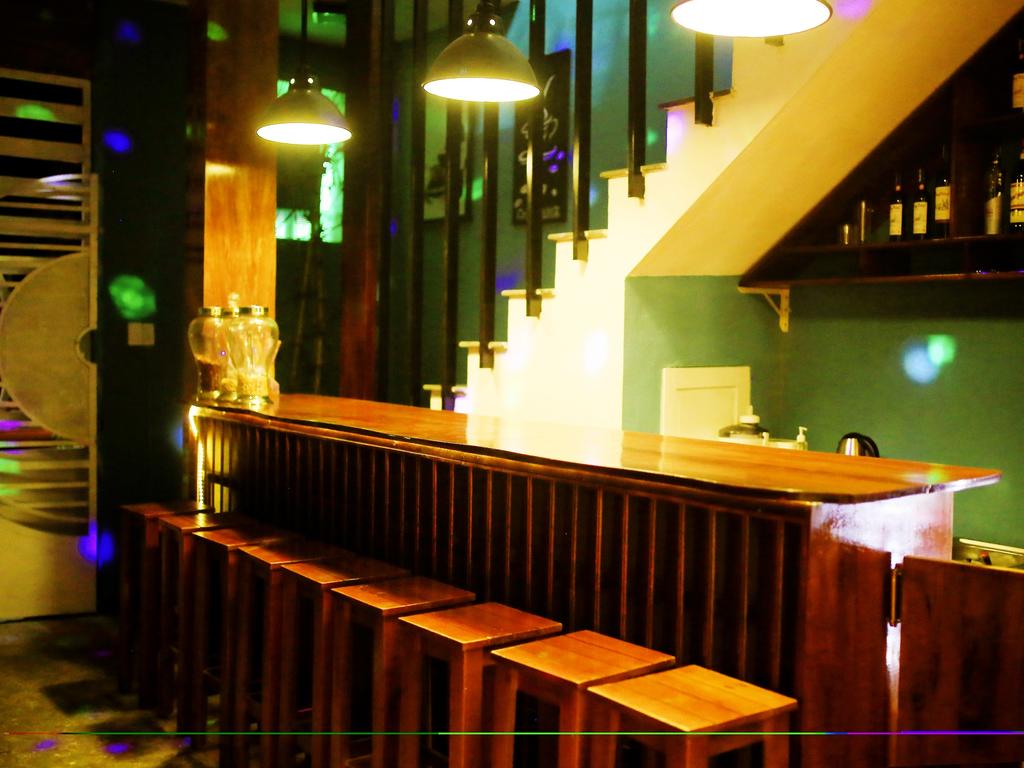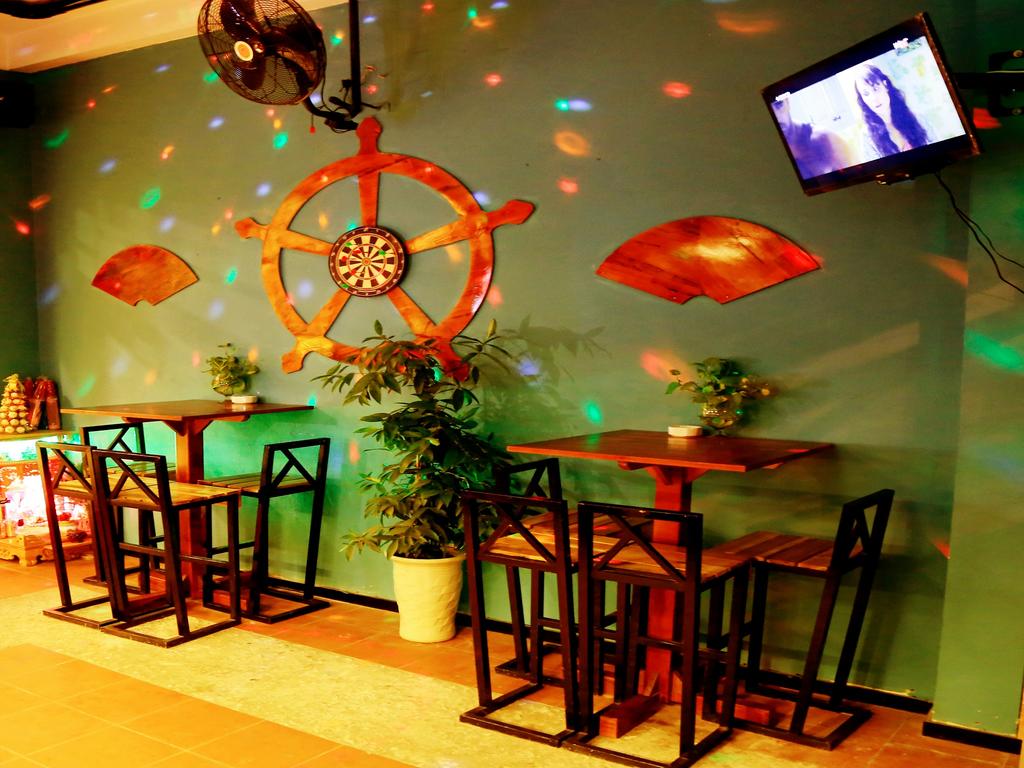 The hotel's emphasis not only on bedroom design but also by its unique bar and cafe. The bar and coffee shop area is designed of "break the old order" way with many unique tones to avoid being boring.
5. Packo Hostel
Address: 44 Lam Hoanh Street, Phuoc My Ward, Son Tra, is only a 1-minute walk from My Khe Beach – Pham Van Dong.
Tel: +84236 3888 553
Price from: 180,000 – 520,000 VND / room / night
Built in 2016, Packo Hostel is 1.7 km from Da Nang Love Ship Pier and 2.3 km from Han River Bridge.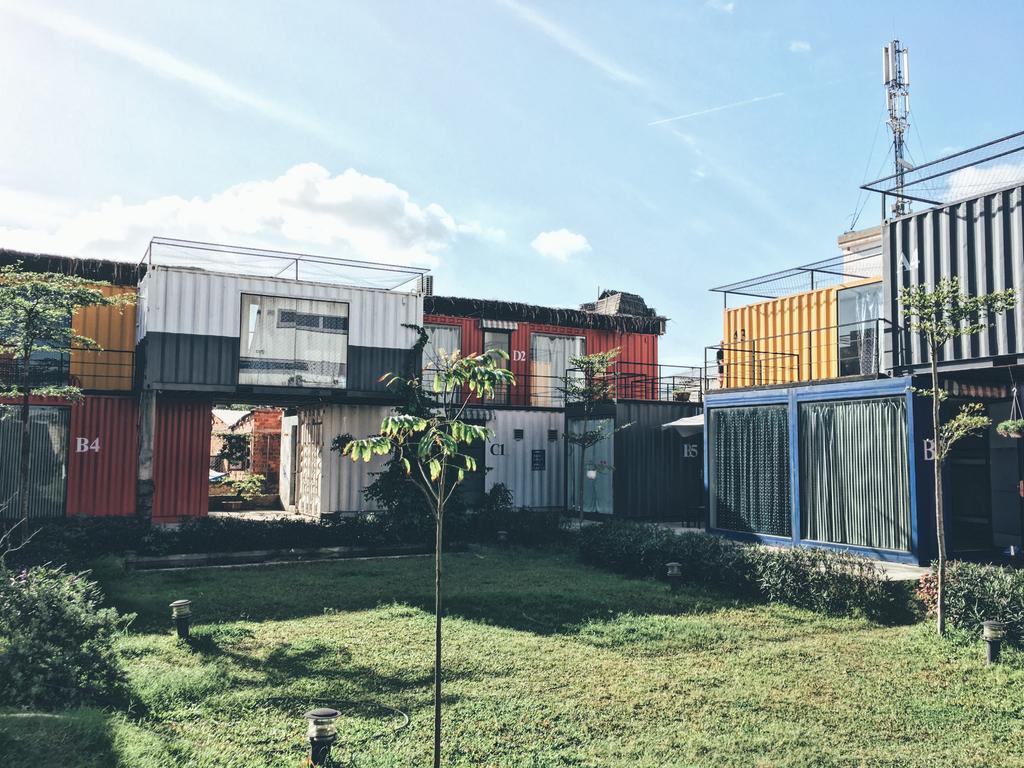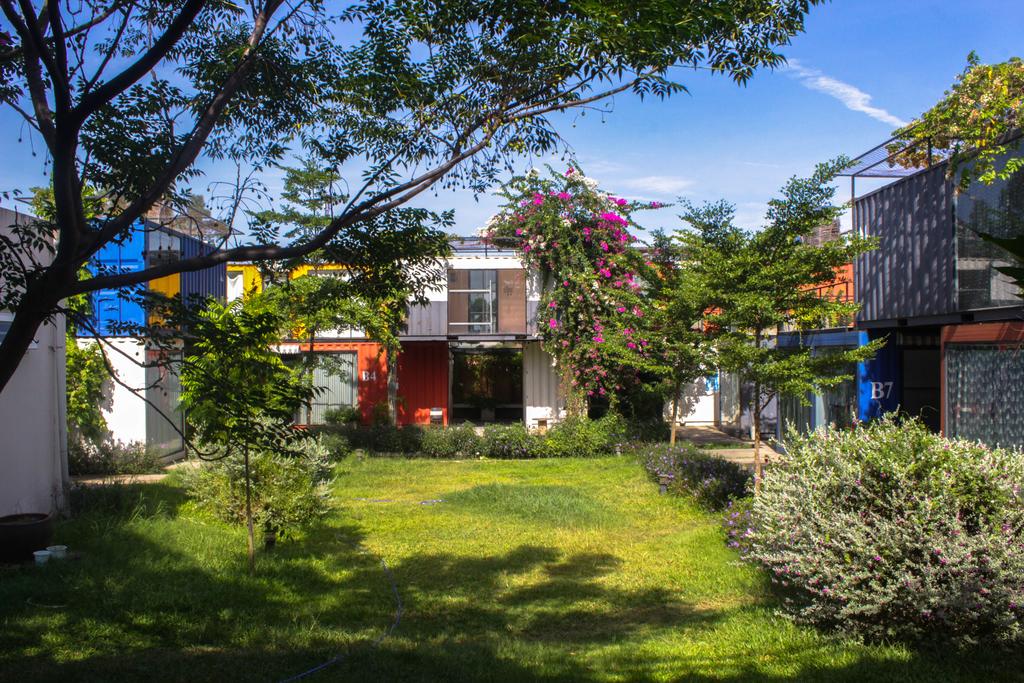 Packo Hostel features unique rooms designed from old containers with full amenities. The room is very airy. Heatproof and soundproof materials along with solar energy systems are used here.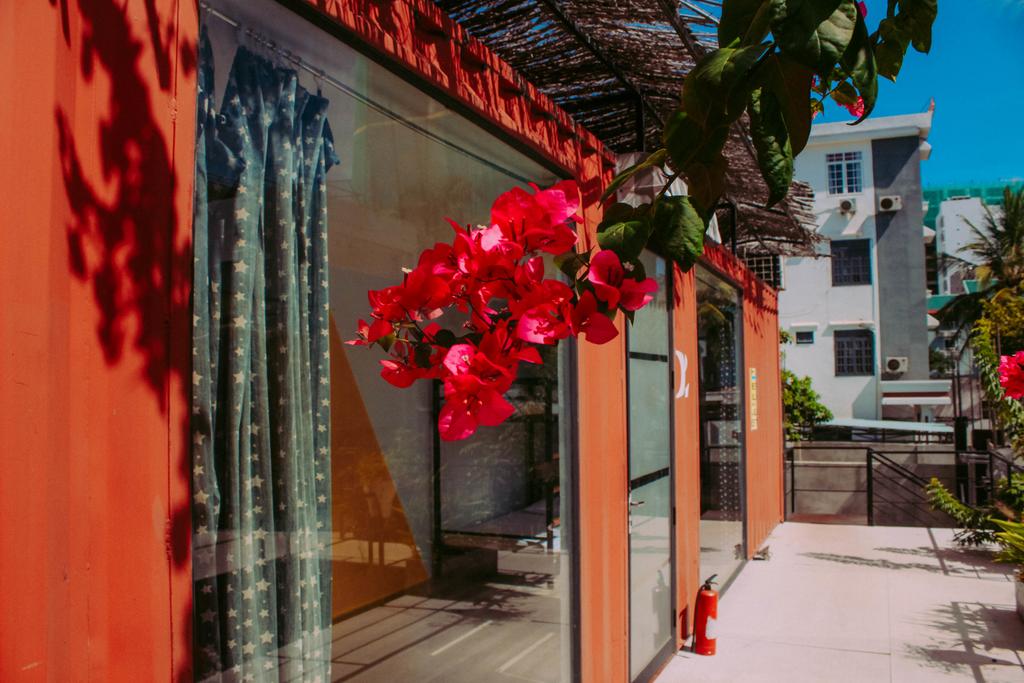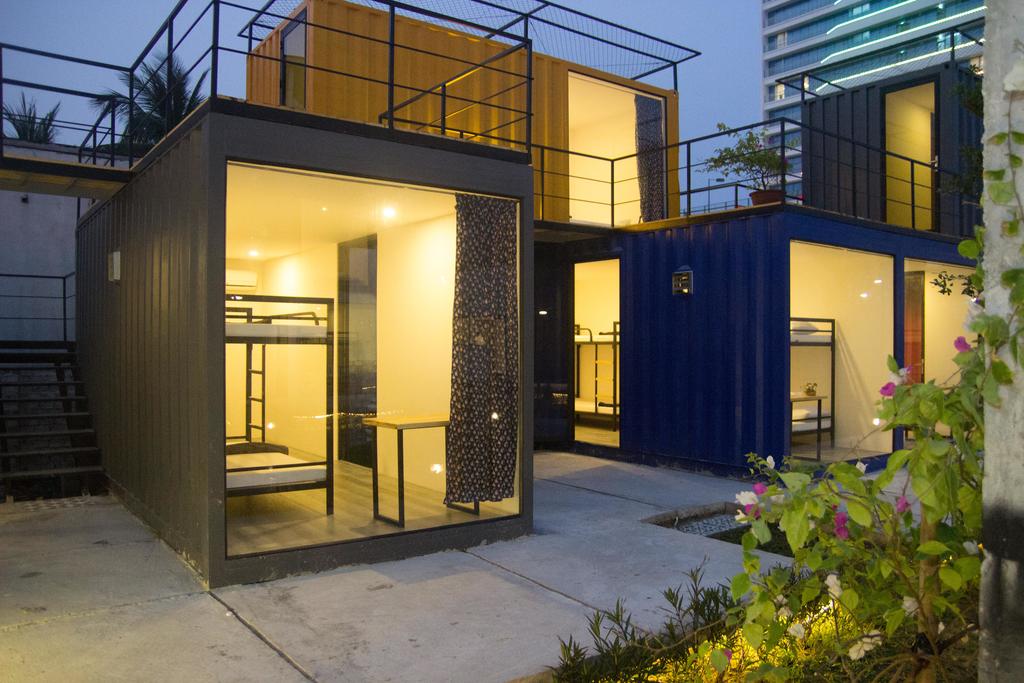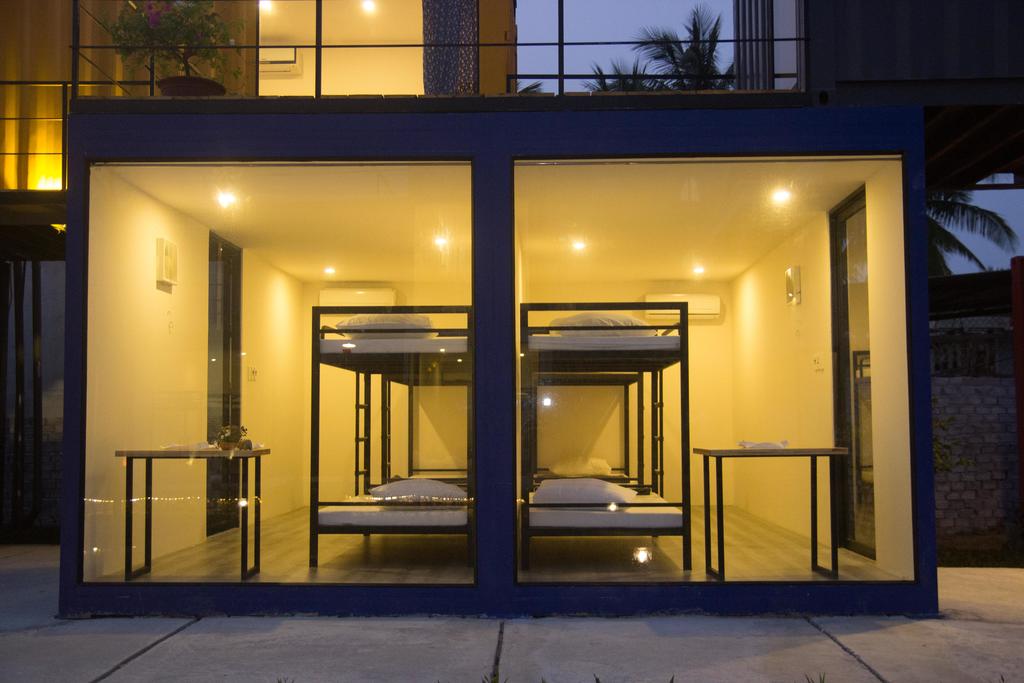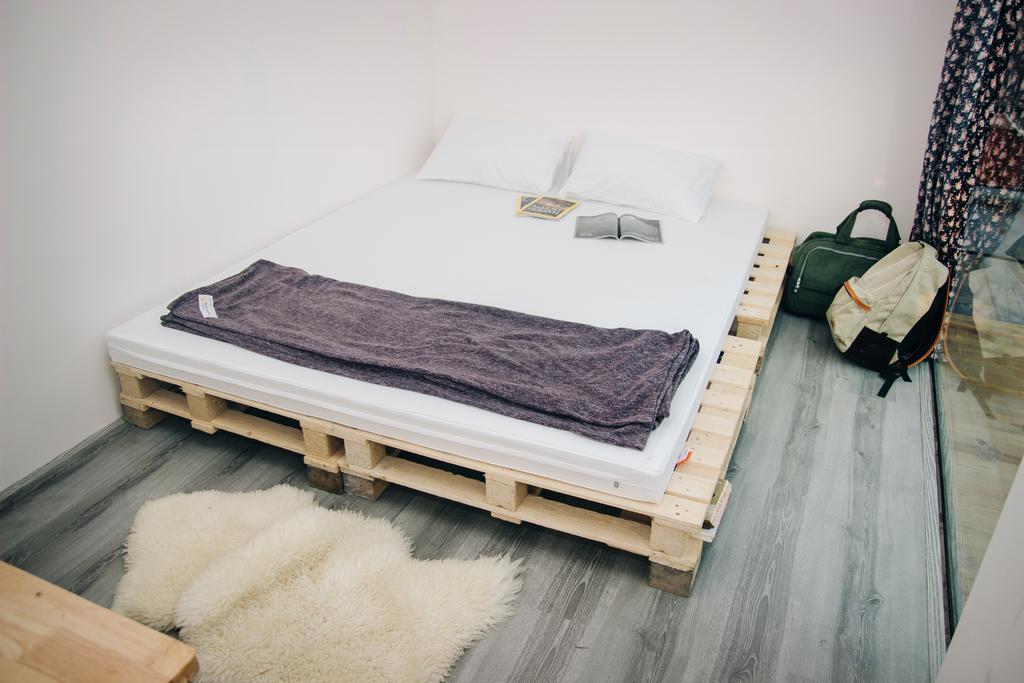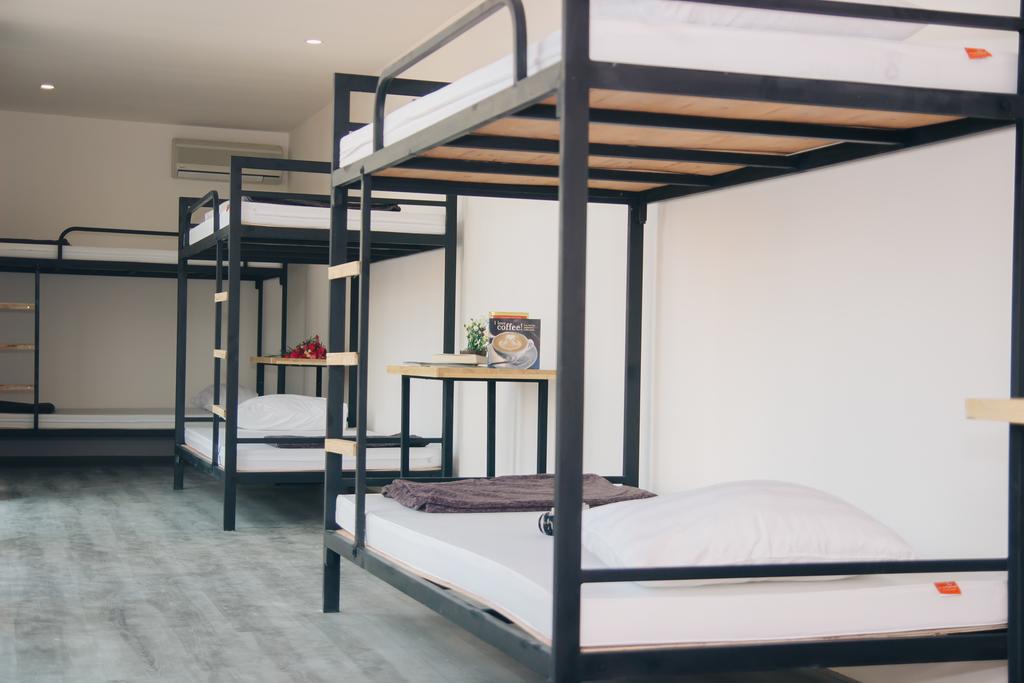 Come to Packo Hostel, you will sleep in the container houses painted in lovely colors like red, yellow, white, blue … which located side by side between large lands. Tourists can contemplate the nature even inside the room.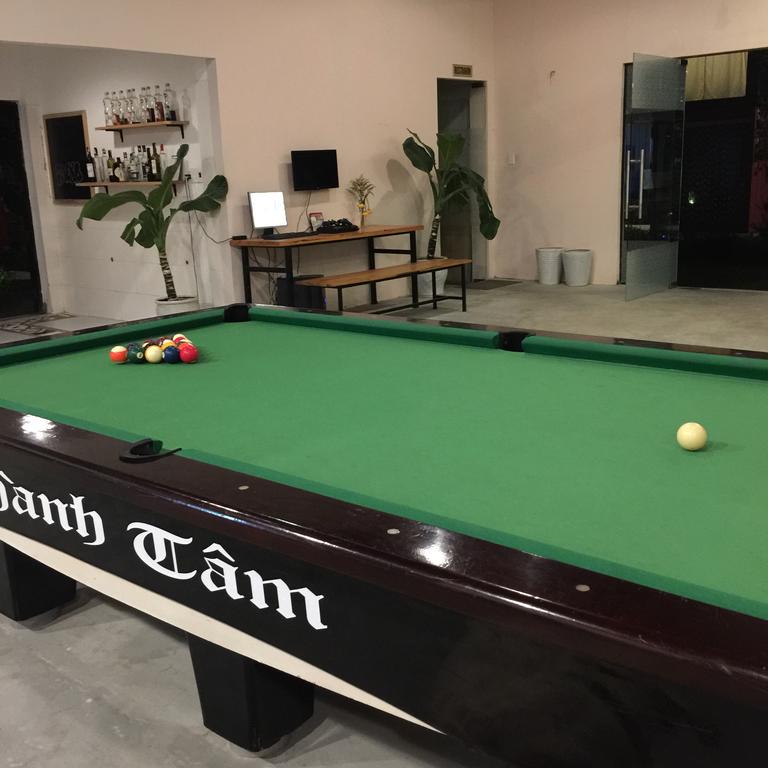 Asian breakfast is served daily. Especially, guests can play billiards at Packo Hostel Da Nang.