Saigon is a city with the most developed economy and infrastructure in VietNam. Therefore, there are many hotels, resorts and rest houses serving the needs of tourists as well as those who come to work. In many places stopping will make many people find it difficult and confused when choosing hotels, motels in Saigon. To answer this question, today they will provice for you 5 best Saigon motel. 
List of 5 best Saigon motel: 
Hoang Thanh Thuy Hostel 1
Nguyen Shack Hostel – Saigon
Ms.Yang Homestay
Sunny Tropical Hostel
LaLuna Saigon Hostel
Hoàng Thanh Thủy Hostel 1
Address: Nguyen Minh Hoang Street, Ward 12, Tan Binh District, Ho Chi Minh City
Average price: 341.000 VNĐ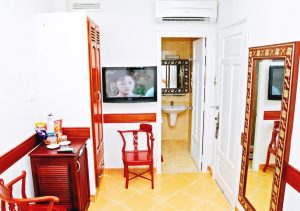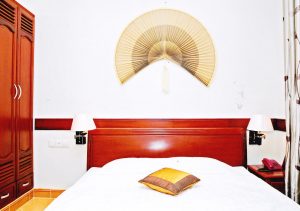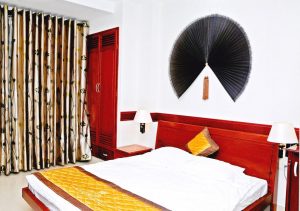 Conveniently located just a 5-minute drive from Tan Son Nhat International Airport, Hoang Thanh Thuy Hotel 1 offers free Wi-Fi access and free parking for the motorists.
This luxury residence is within a 5-minute drive of popular shopping destinations such as Citi Plaza and Parkson Shopping Center. The air-conditioned rooms at Hoang Thanh Thuy Hotel are equipped with a flat-screen cable TV, minibar and work desk. Private bathrooms have either a bathtub or shower and a hairdryer. Hoang Thanh Thuy Hotel also offers 24-hour dining options.
2. Nguyen Shack Hostel – Saigon
Address: Cach Mang Thang 8 St., Ben Thanh, Ho Chi Minh
Average price: 1,113,000 VND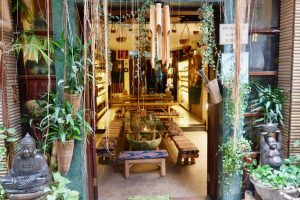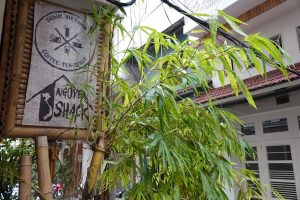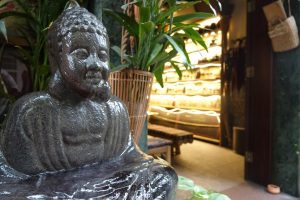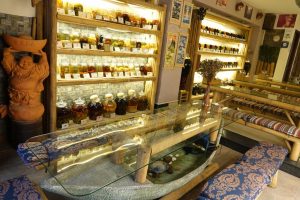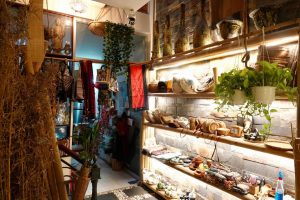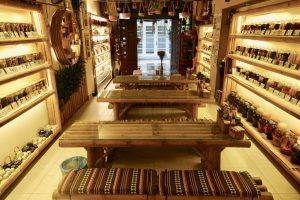 Taking the concept of space as the main Buddhist, Nguyen Shack will be a suitable place for young people enjoy exploring the new space.
3. Ms.Yang Homestay
Address: 7 Nguyen Thi Khai Street 5 Dist 3, Ho Chi Minh, Ho Chi Minh
Average room rate: 522,000 VND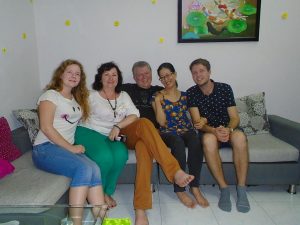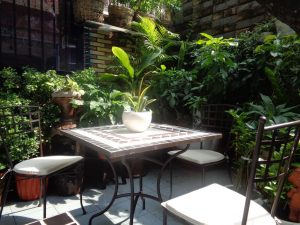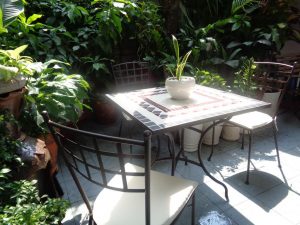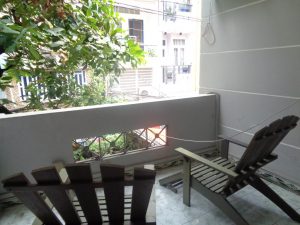 As a destination for many foreigners to choose, Ms.Yang Homestay with full room amenities promises to bring visitors many interesting things.
4. Sunny Tropical Hostel
Address: Icon 56 Building, 56 Ben Van Don, Ho Chi Minh
Average price: 1.875.000 VNĐ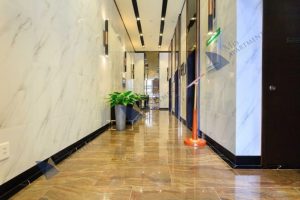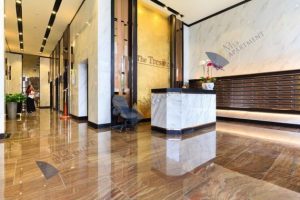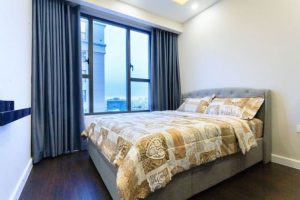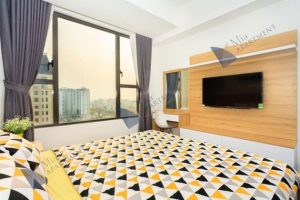 Sunny Tropical offers modern-style rooms and apartments, free Wi-Fi and free public parking. Guests can take a dip in the rooftop pool or work out in the free fitness center. The rooms are fully furnished with luxurious amenities and views of the river or the city. Mineral water, soft drinks and tropical fruits are also provided free of charge.
Guests can use the computer, printing and laundry services of the free accommodation. There is also a 24-hour security guard, fire alarm and fire extinguishers. Located just 2 minutes by car from the city center, the apartment is conveniently located near attractions such as the Museum of Fine Arts, 600 meters away. The property is close to famous landmarks such as Ben Thanh Market, Saigon Square Shopping Center, Vincom Center Shopping Mall, Backpacker's District and 23/9 Park. It is a 15-minute drive from Notre Dame Cathedral, the City Post Office, the Reunification Palace and the Zoological Garden.
5. LaLuna Saigon Hostel
Address: 8/2 Nguyen Van Trang Street, Ben Thanh Ward, District 1, Ho Chi Minh
Average price: 1,909,000 VND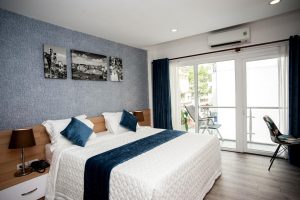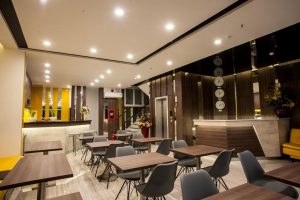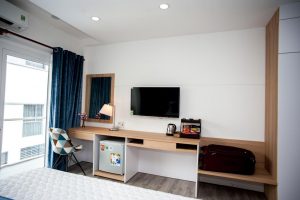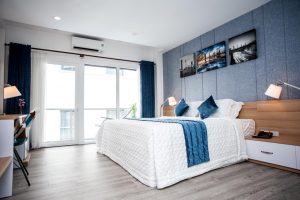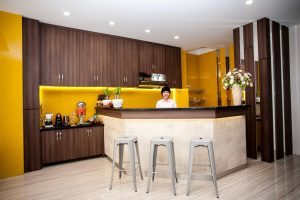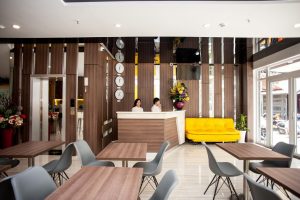 LaLuna Saigon is located in District 1 of Ho Chi Minh City. Guests can sample delicious food at the on-site restaurant. The hotel has a roof-top SUNDECK hot tub with free coffee and juice. Park 23/9 and bus station about 1 minute walk away. Ben Thanh Market is 600 meters from LaLuna Saigon while the Museum of Fine Arts is 700 meters from the hotel. Tan Son Nhat International Airport is 7 km away.