When you ask people how traveling to Vietnam be like, the opinions will be varied. Some of them will say it's one of the most amazing country that you should visit once in your life, the other might say the experience was quite terrifying that they suggest you not to come here at anytime. Well, despite all of the negative feedback, I chose to look at the brighter side of the story just simply because I believe if It's bad at anyway, we just need some adaptation, some knowledge before we go and then we all be good. I love Vietnam not only because of the vibrant chaos of big cities like Hanoi or Ho Chi Minh, but also the mesmerizing beauty of the nature like the impressive karst limestone islands at Halong Bay. Oh by the way, exploring Vietnamese cuisine and street food also is undeniably the ultimate of SE cultural experience.
---
Vietnam at a glance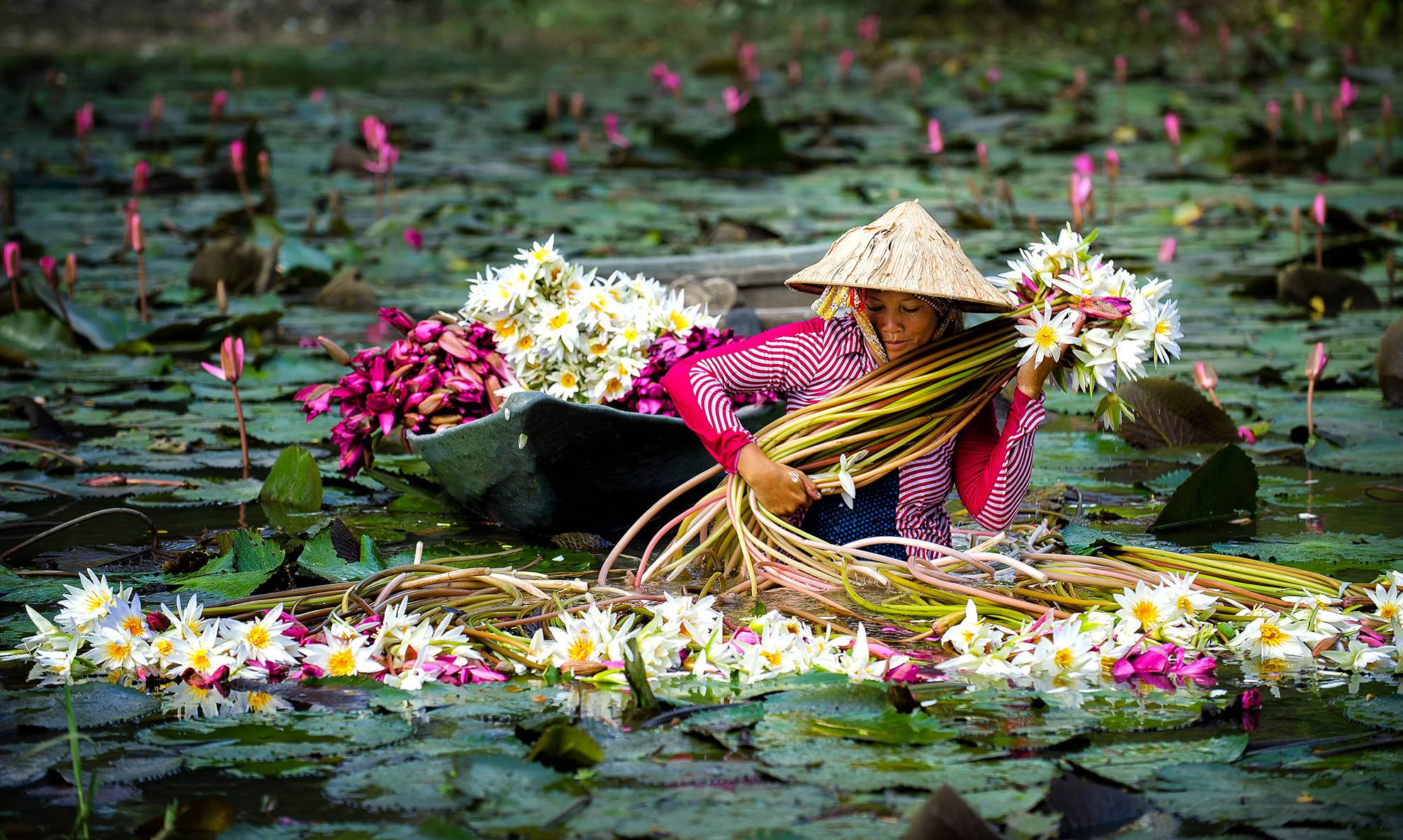 Take a glance through the world's map, look at the South East Asia and you can find a tiny S-shape country bordered with the ocean, that's where you will go in your next trip fellas. In the north the main places to see are Hanoi, the UNESCO world heritage site of Ha Long Bay, and the town of Sa Pa (or Sapa) which is famed for its rice terraces and highland treks and homestays. I've also heard excellent things about Tam Coc (which I sadly had to miss), where you'll find beautiful karst landscapes set among rice fields and rivers. In the south the must-see place is Ho Chi Minh City, which was once the south's capital. A popular sightseeing destination nearby is also the Mekong Delta, though keep in mind the tours here can be quite cookie-cutter and set up for mass tourism. If you have any opportunity to explore the Mekong Delta on your own, you might be able to find more genuine homestays or local markets than you'll see on such a standardised tour. While in the middle of the country is where the best beaches are located. Danang's beaches, Nha Trang Beaches, Quy Nhon's, and many other more, the beauty is confirmed by many other visitors.
How to get around
Bus is your friend. The ticket is cheap (30 cents) and you can safely travel around the city. But keep in mind, be watch out of pickpockets and thieves, there are quite many of them here, please keep your personal belongings secured and make sure to always have an eye on them.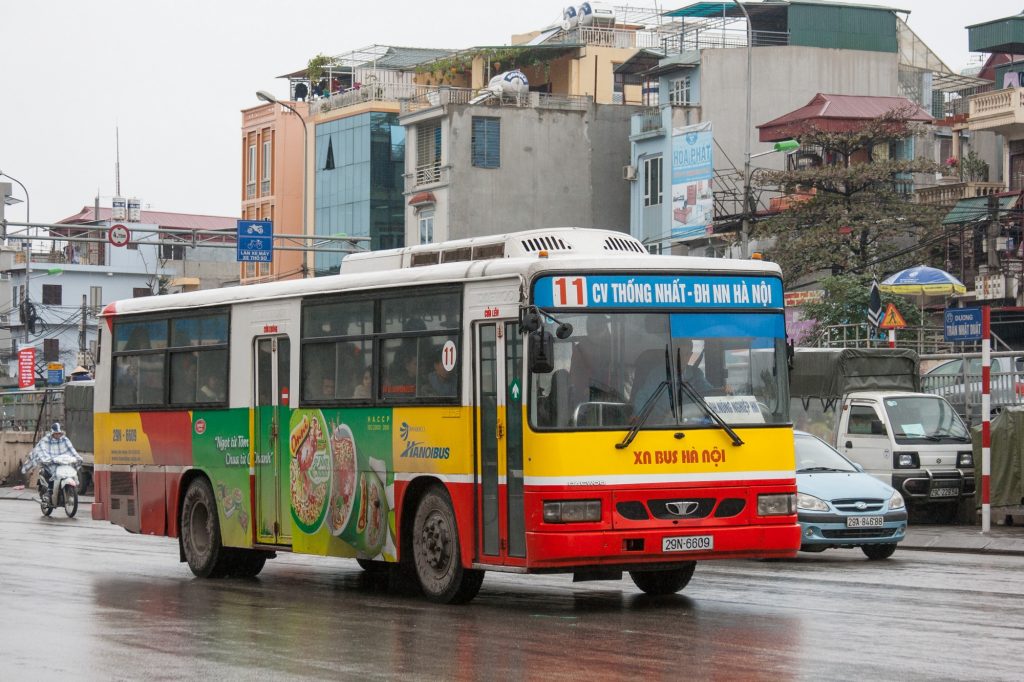 Xe om (A.K.A motorbike kind of taxi) is another great choice or you can rent your own motorbike ($10 a day is not so expensive). Travel by motorbike is what Vietnamese do everyday and it's quite fun (besides all the traffic jams and chaotic atmostphere), pretty sure you will love driving it and feel like a local.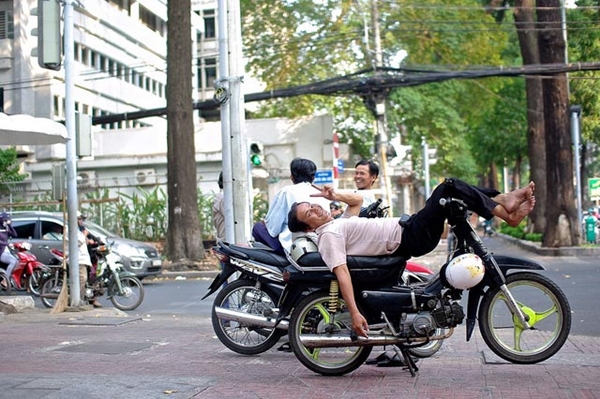 Another great option is to go by train—Vietnam has a great network and taking night trains is particularly convenient for covering longer distances. I did this between Hanoi and Hue and thought it was a fantastic way to travel. You can travel all the way from north to south or vice versa using trains.
Where to visit in Vietnam
Enjoy the hustle and bustle of the big cities
Hanoi population is around 8 million, the second largest provinces in Vietnam, so not surprising when its' streets are always surging with scooters battling for right of way in the middle of the tumult of constantly blaring horns. Digging through layers of layers of Hanoi history, despite all the suffocation of French and Chinese Occupation – we can feel a strong resilience of proud, ambitious Hanoians. It's the first city you need to think of when come to Vietnam. Secondly,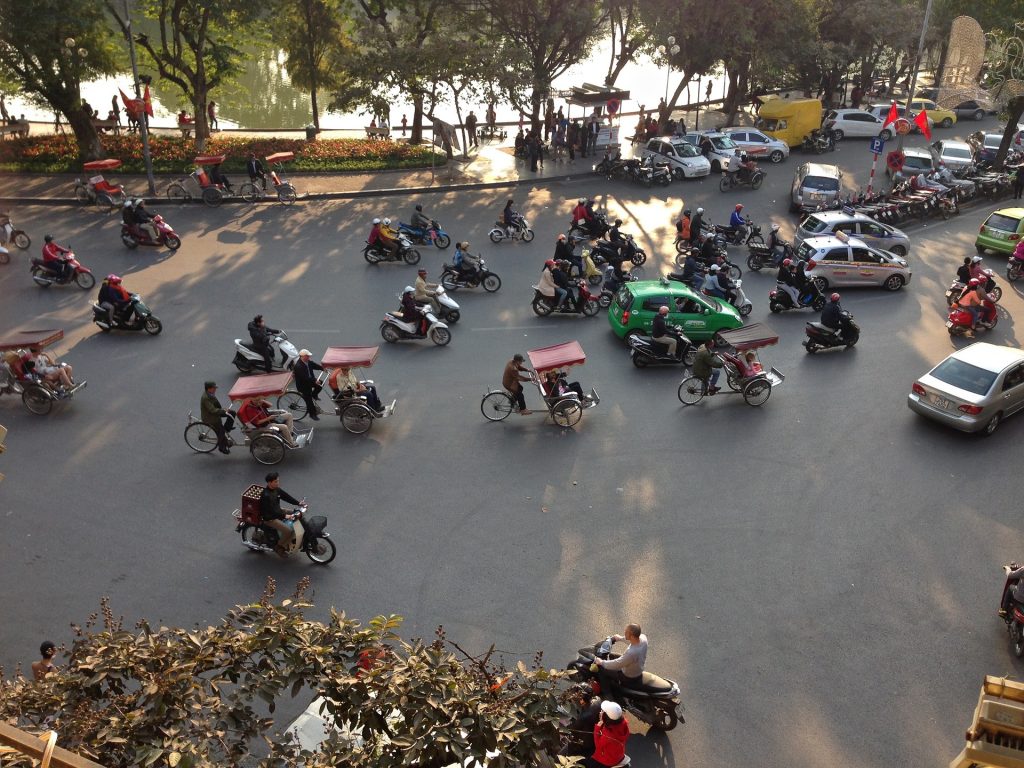 Ho Chi Minh city – or Saigon, to give it a more local and intimate name – is Vietnam's biggest city and centre of commerce, however not its administrative capital city, Hanoi has got that honour for itself. After the Doi Moi policy in 1986, it caused a sweeping changes of Ho Chi Minh's economy, this eager city, nestled on the banks of the banks of Saigon river, has transformed its image from a war-ravaged city to one of a prospering metropolis, challenging Bangkok, Singapore and other Southeast Asian big cities. All the proofs of an economic success – fine restaurants, modern accommodations, ostentatiously expensive hotels, glitzy bars and clubs, and continuous shops selling imported luxury goods – are all here, adding a glossy impression to the city's intricate landscape of French stones of empire, Soviet-style housing blocks and venerable pagodas and austere.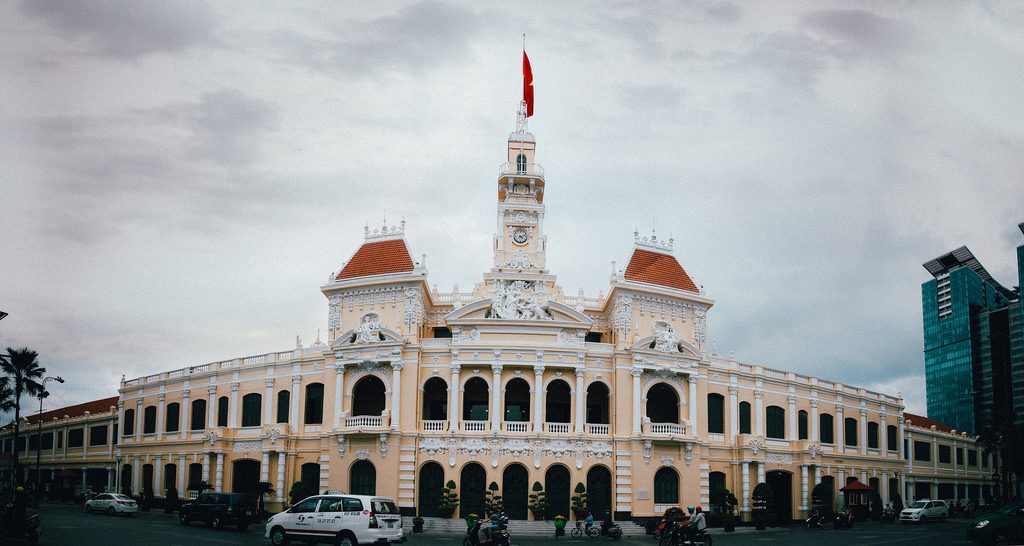 Visit local Vietnamese markets
There are interesting local markets all over Southeast Asia, but it's the markets in Vietnam that often struck me as the most vibrant and interesting. I will not easily forget the smells and the sights! At one point I saw some salesmen walk in with a giant tub covered by a net; I was expecting it to be filled with chickens or ducks, but instead it was filled to the brim with live frogs. They keeled over the tub, and started processing the frogs… by picking them up, cutting their head off with a pair of scissors, and then manually gutting it with their bare hands. That's just one little vignette.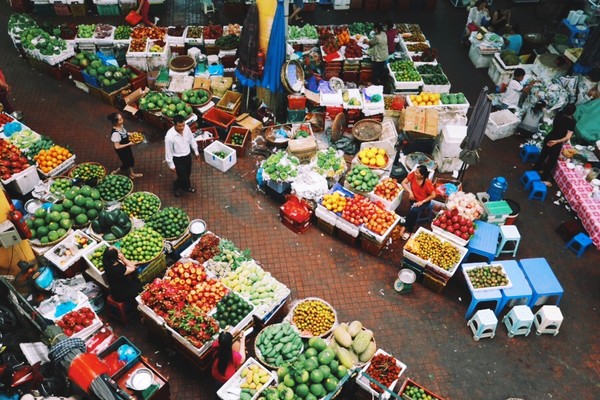 Try the local markets in the bigger cities. The Mekong Delta also has some amazing floating markets where many people in boats sell all sorts of fruits and vegetables.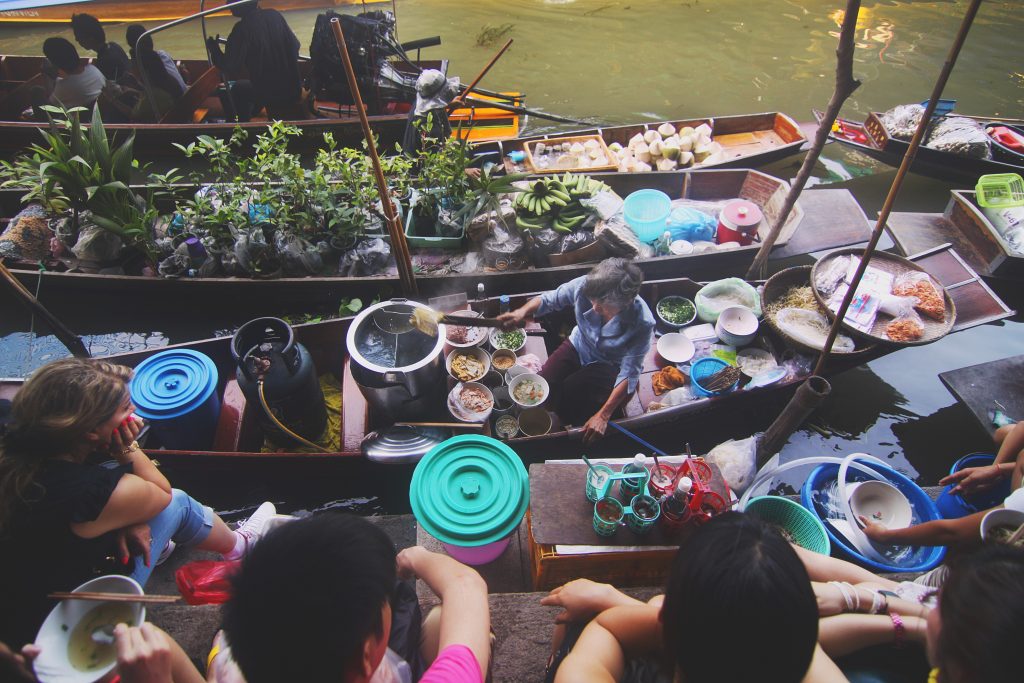 Marvel at the temples around Hue
Many people make a stop at Hue mainly to see the Imperial Citadel, but keep in mind that nearly everything at this site was bombed in the war so it is unfortunately not the greatest sight around. Fortunately Hue is still very miuch a worthwhile city to go, and it's great to spend a day visiting some of the nearby Tombs of the Emperors which are all mostly still intact. They provide some interesting examples of Vietnamese Buddhist aesthetics and architecture, and are well wroth a visit.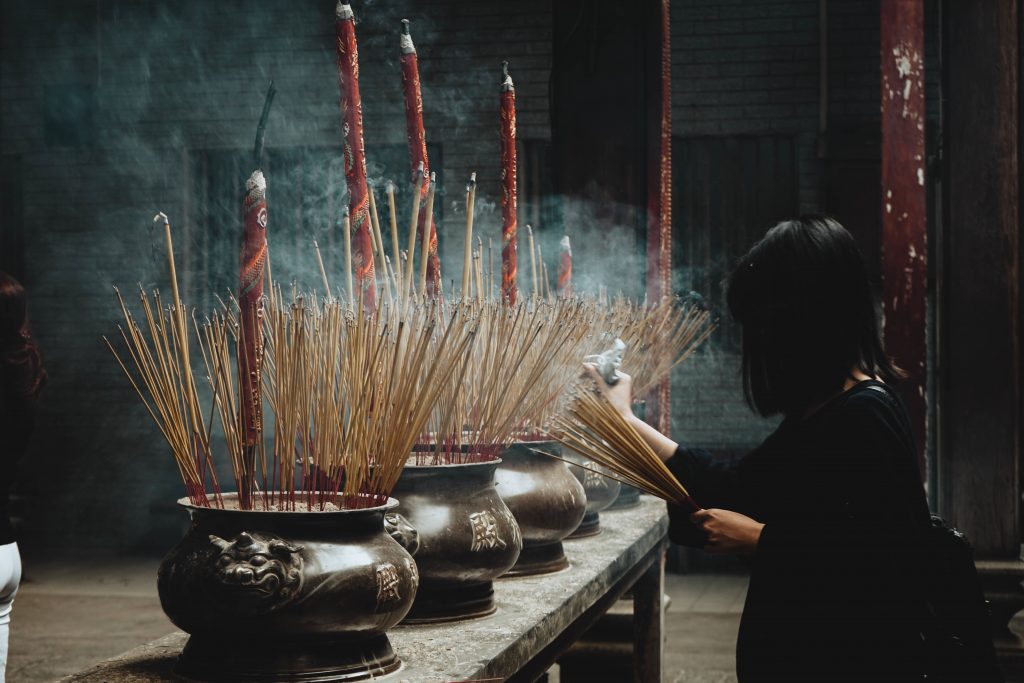 Relax in the quiet town of Hoi An
Hoi An is mainly famous for being the one place where you can get custom-tailored clothes at rock bottom prices. Many a traveller leaves Hoi An with a tailor-made suit or dress in their backpack!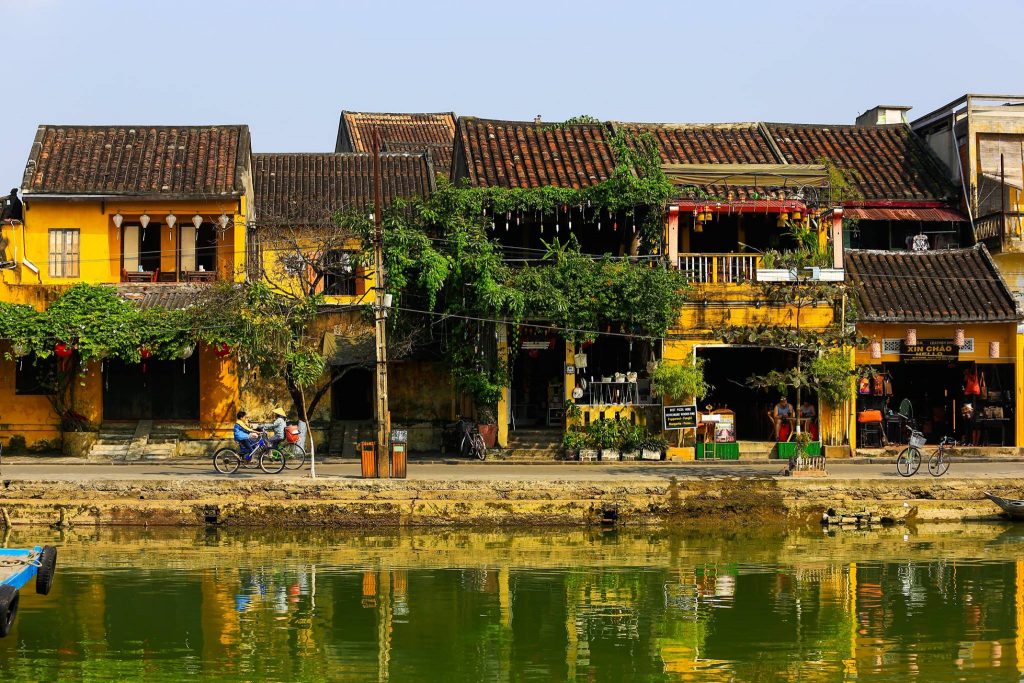 In contrast to the major cities I described above, Hoi An is generally quiet and pedestrianised. While it's touristy, it maintains a charming character. There are a couple of interesting sights in the area and there is a decent beach nearby, so it makes for a good base for a couple of nights.
Try Vietnam's incredible food
Vietnamese food is simply amazing. And the best examples of Vietnamese cuisine you are not necessarily going to find in a restaurant. Be sure to try the street food. Order some Pho (rice noodles) from a street cart, preferably from some old lady who's no doubt been making this same dish on this same street corner for all her life and knows just how to make it perfectly.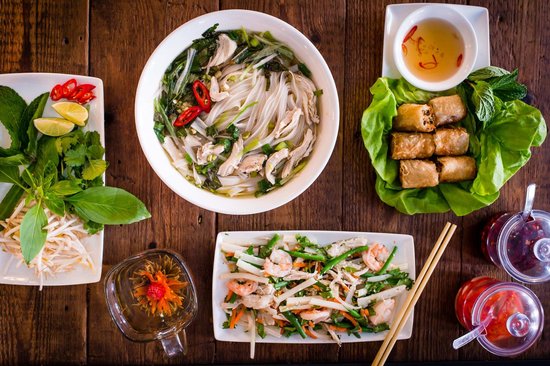 Lots of local eateries where seating only consists of little plastic chairs offer some truly delicious stuff. Try the spring rolls, or the summer rolls (Gỏi cuốn) which are not fried but fresh and come in many varieties. These are of course just the most famous dishes.
Visit One Of The World 7 Wonders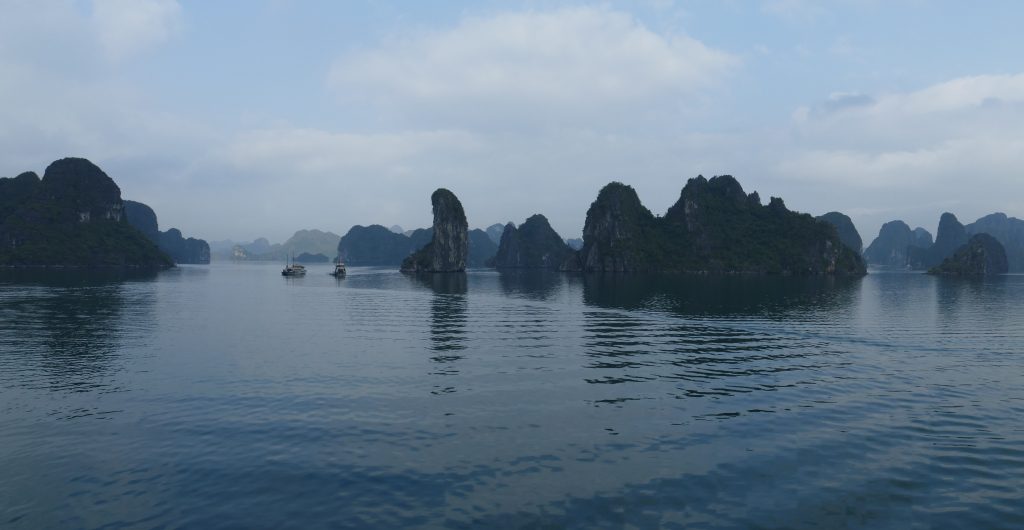 Of course, there is Ha Long Bay, a famous archipelago of karst islands. It gets very busy, as basically all boats end up in the same bay. Inevitably it's a bit of a canned experience: most junk boat tours include a bit of kayaking, a walk up to a viewing point, and a visit to a cave. (But don't get too excited: the cave has been paved with concrete and has colored lights installed, feeling basically like a queue in a theme park). The scenery at Ha Long Bay is spectacular, but just know that you won't be alone. Bai Tu Long Bay is a much quieter alternative, if you can find a boat that goes there. Tours to Bai Tu Long are 3 days minimum, which keeps the day-trippers away.