Are you going to travel to Hanoi and looking for a homestay to enjoy peaceful holidays with your best friend, lover, sibling …? Here are the top 5 beautiful homestays in Hanoi that you should take note.
1, Hanoi NuSmile's Family Homestay
Address: No. 6 General House, Nha Chung Lane, Nha Chung Street, Hoan Kiem District, Hanoi
Price: 400,000 VND/ night and other surcharges
Hanoi NuSmile's Family Homestay is 300m from Hoan Kiem Lake, 400m from Ngoc Son Temple, 100m from Hanoi Cathedral and 200m from city center. The nearest airport is Noi Bai International Airport, 21 km away.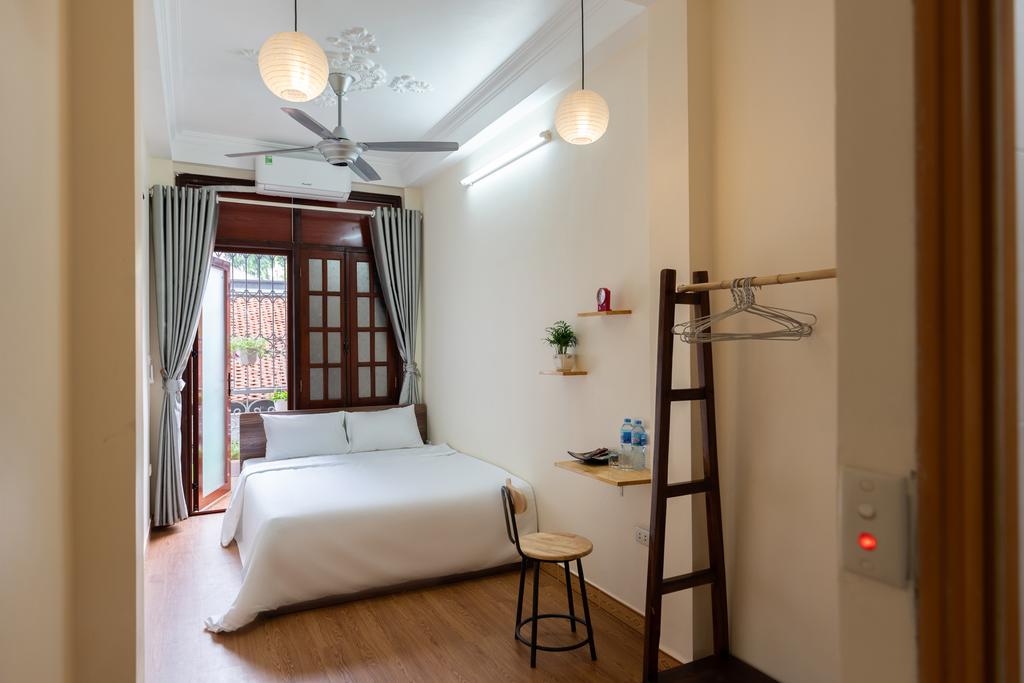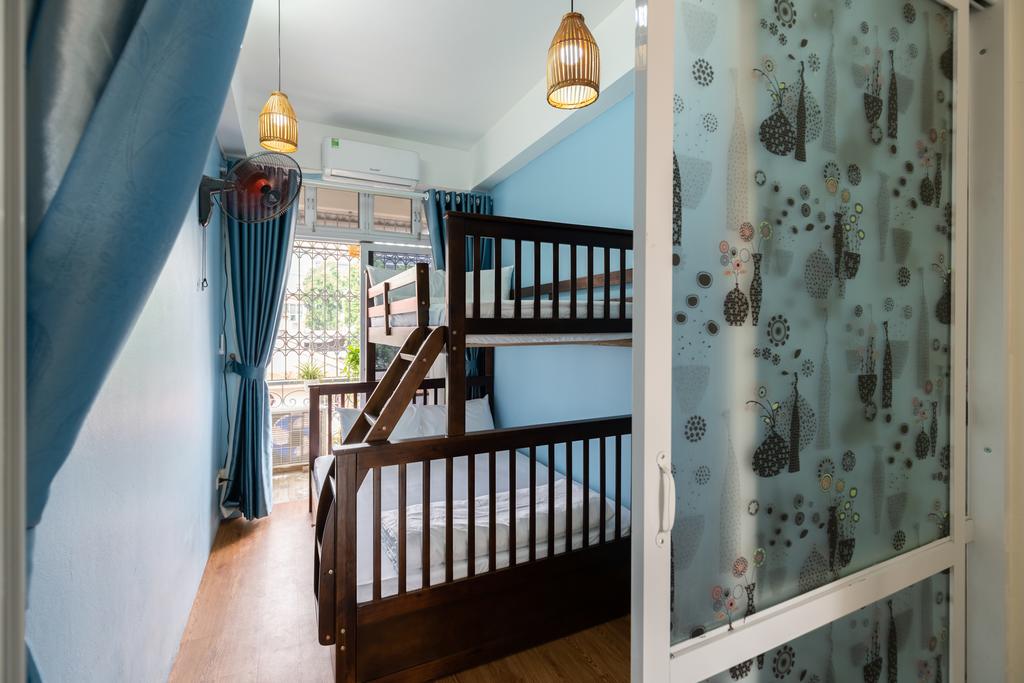 Hanoi NuSmile's Family Homestay offers air-conditioned rooms with free Wi-Fi. The room is bright and light in color brings pleasant feeling. Each room is equipped with full facilities such as air conditioner, beds are so comfortable that you just want to sit back.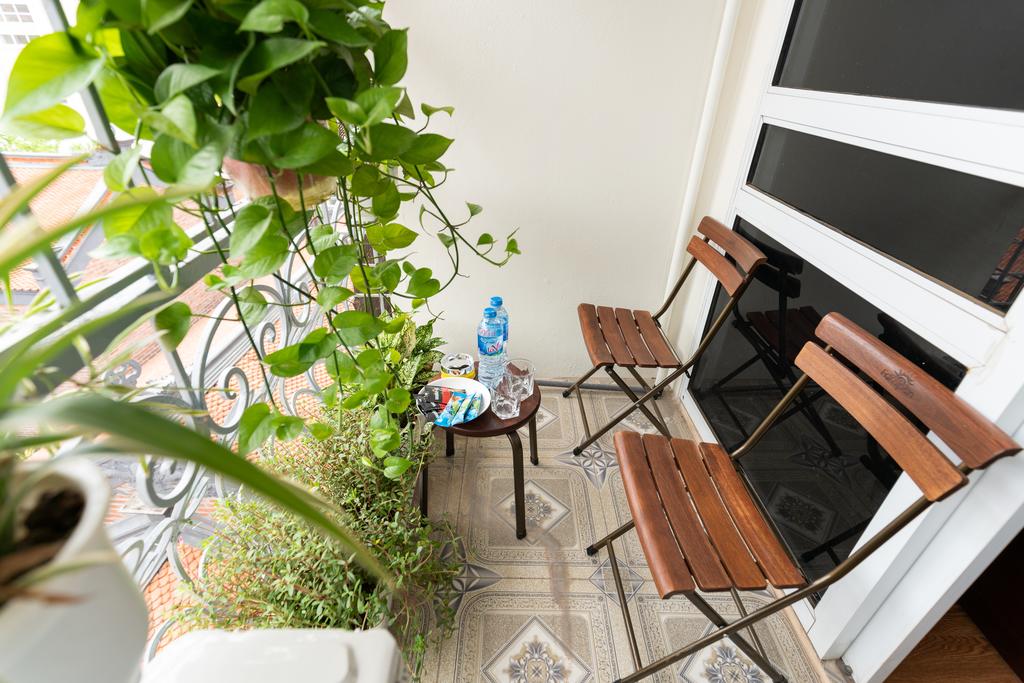 Especially, each room has a balcony with green of the bonsai and mountain view.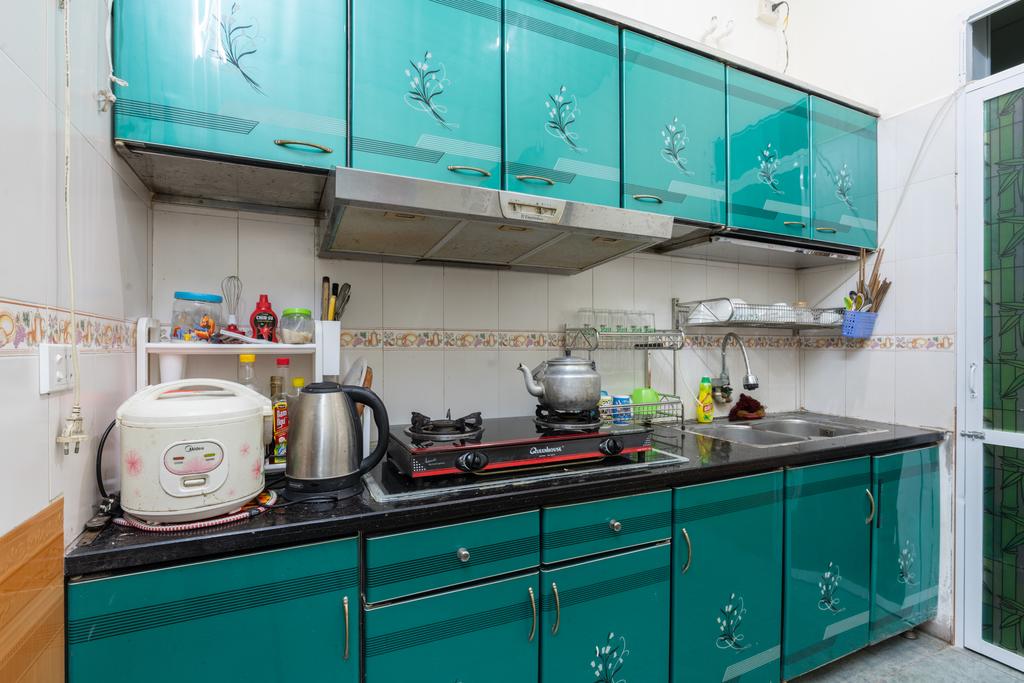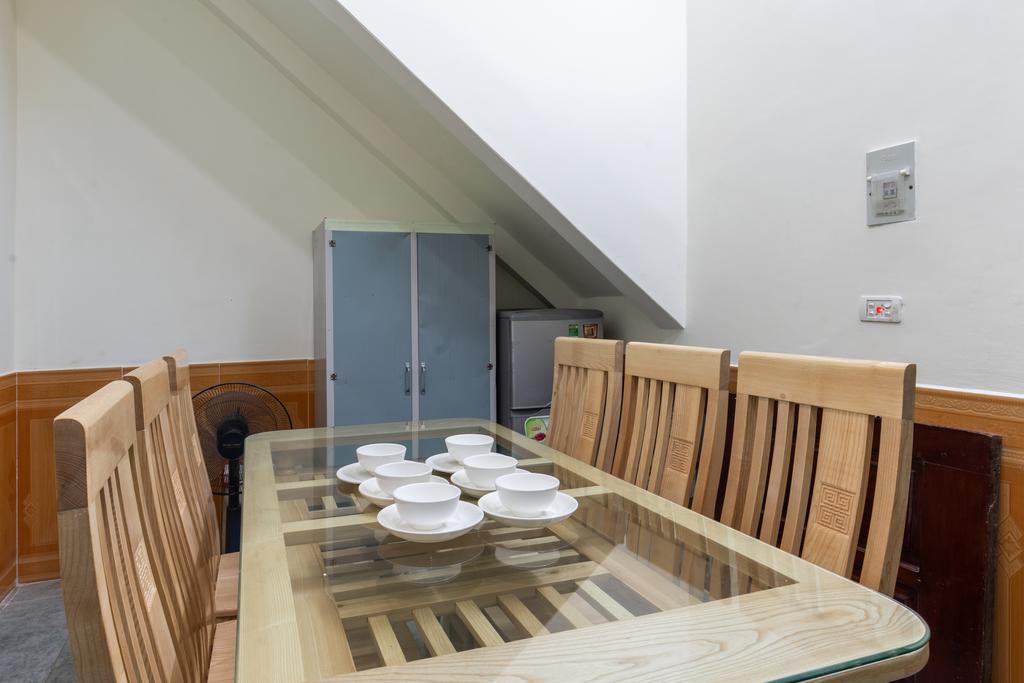 Homestay features a fully equipped kitchenette for self-catering and a fine dining table.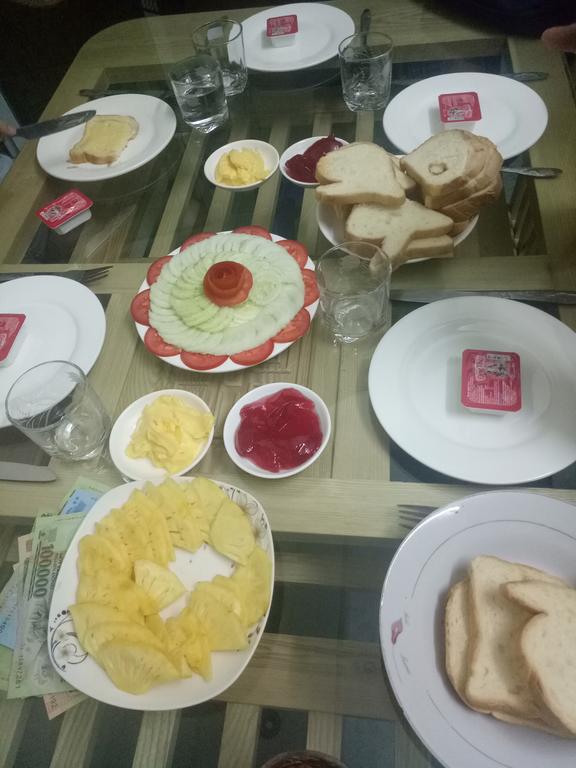 Breakfast is served daily with American, Asian or vegetarian options.
2, Ca Homestay
Address: No. 1, 121 Dai La Lane, Hai Ba Trung District, Hanoi
Price: 440,000 – 520,000 VND / night
Ca Homestay is 1.6 km from the Vietnam Air Force Museum, 1.7 km from Thong Nhat Park, 2.3 km from the Central Circus and 2.4 km from Hanoi Creative City. Only 10 minutes by car from Hoan Kiem Lake. The nearest airport is Noi Bai International Airport, 25 km away.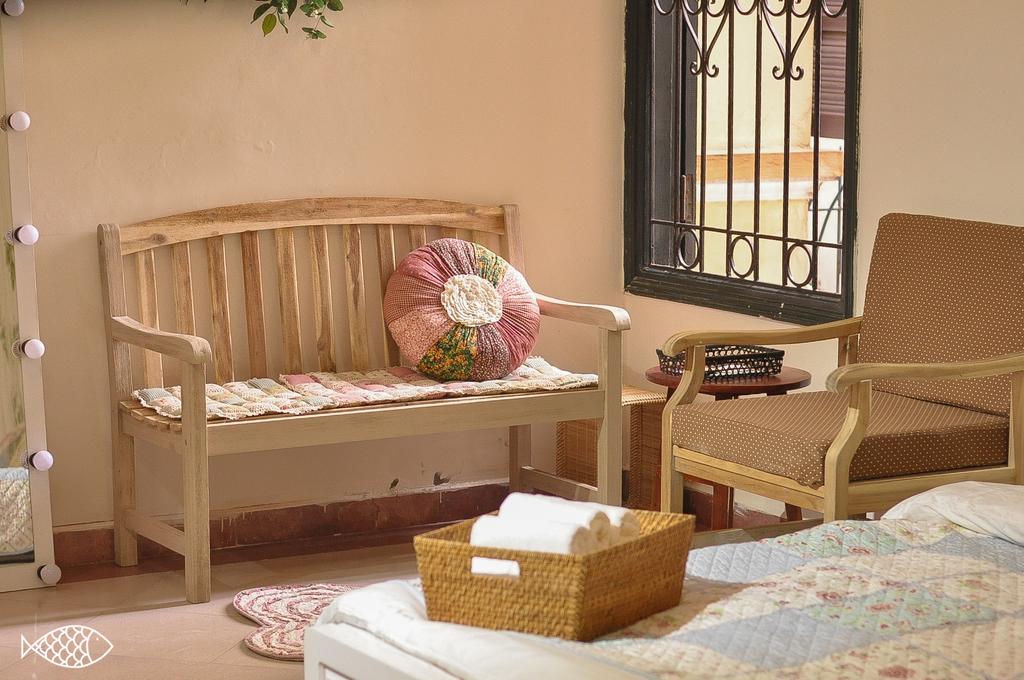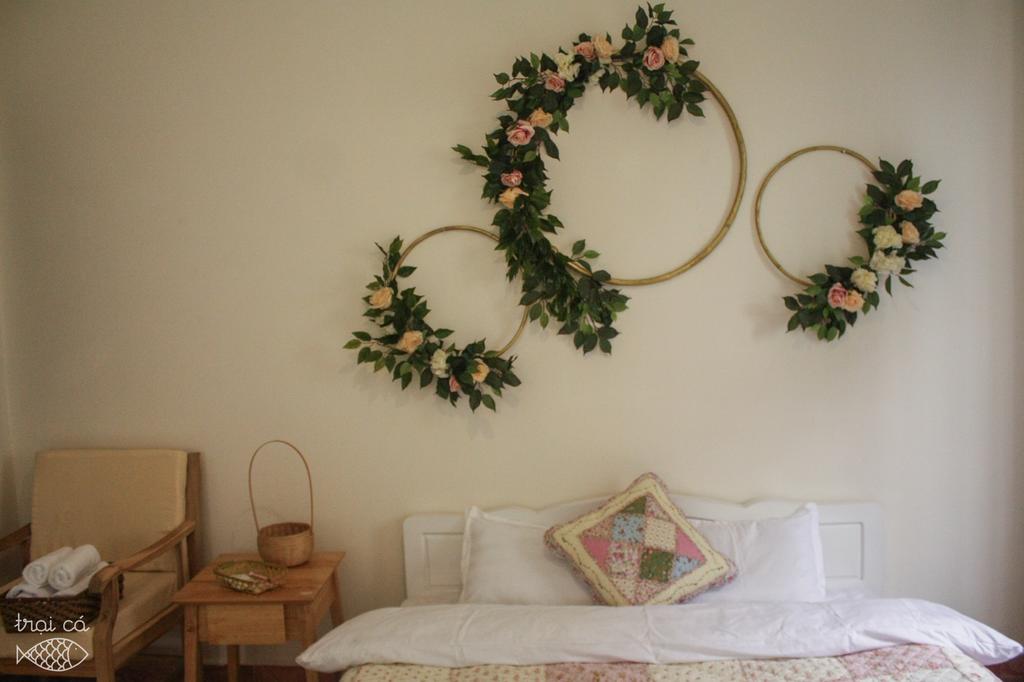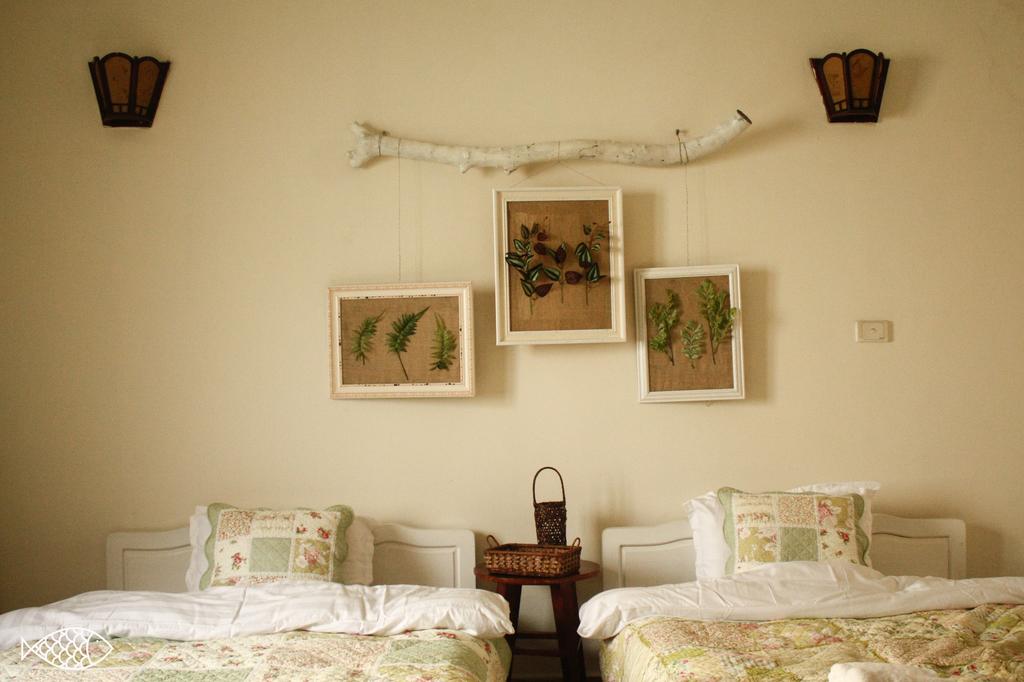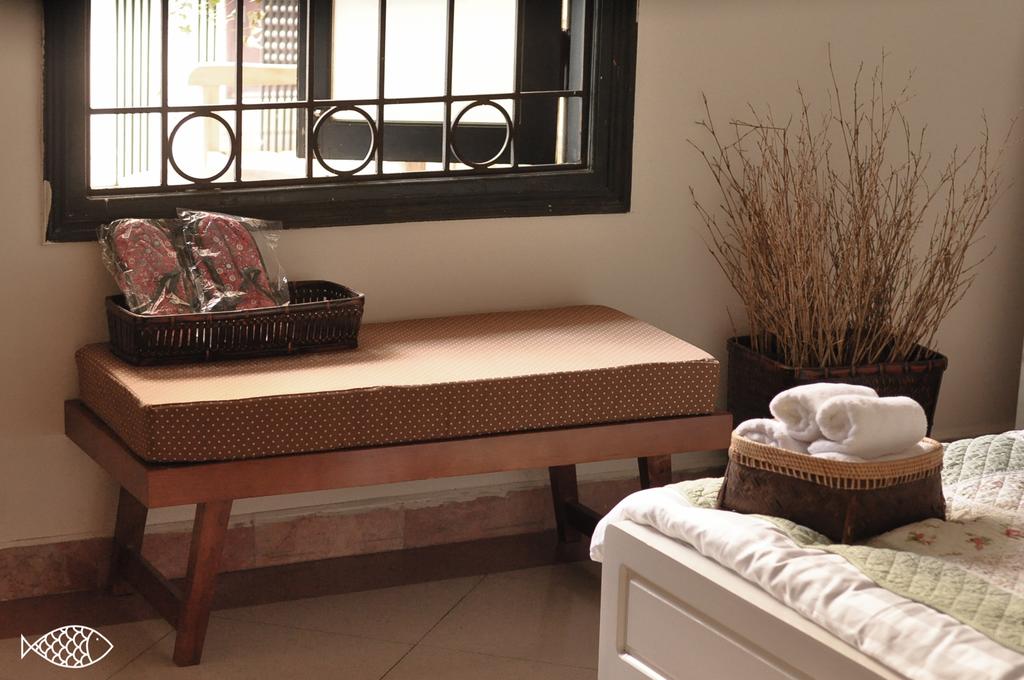 Homestay has four rooms, but instead of the usual number, each room has its own name such as goby, mackerel, carp … In each room is equipped with essential items such as set of cups, a large mirror … and the small flower vase is also placed in every corner so it may be very suitable for those who like romantic dream.
Everything is smartly decorated, functional and comfortable for you.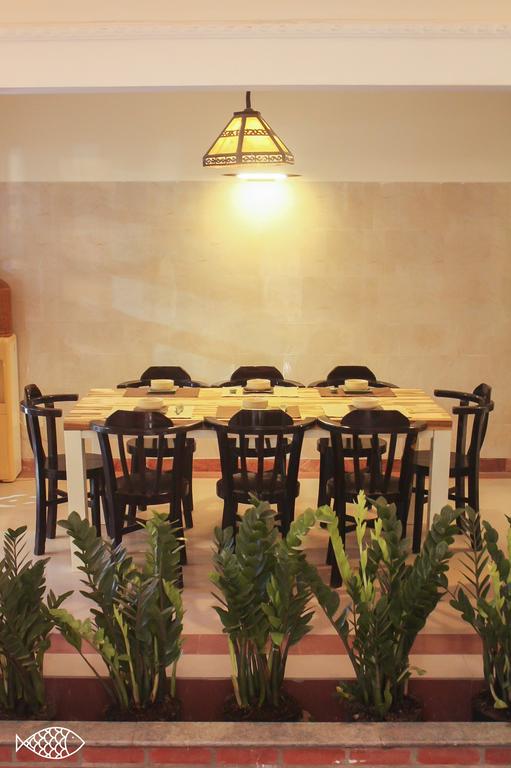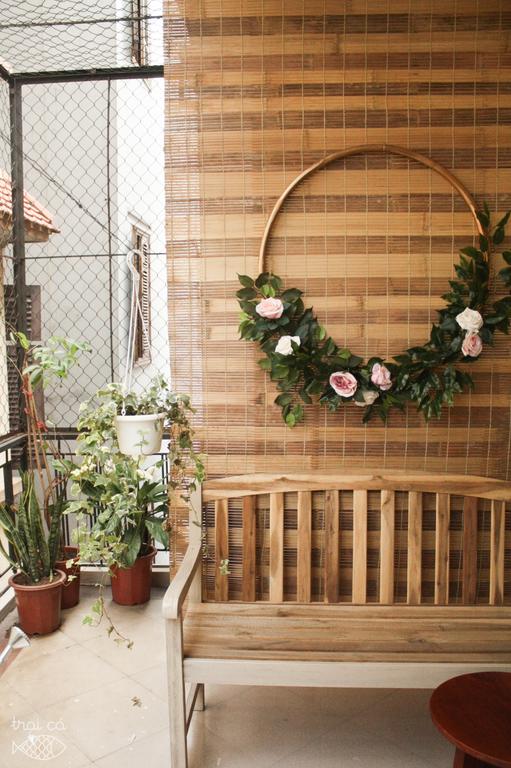 Homestay has many unique and impressive things.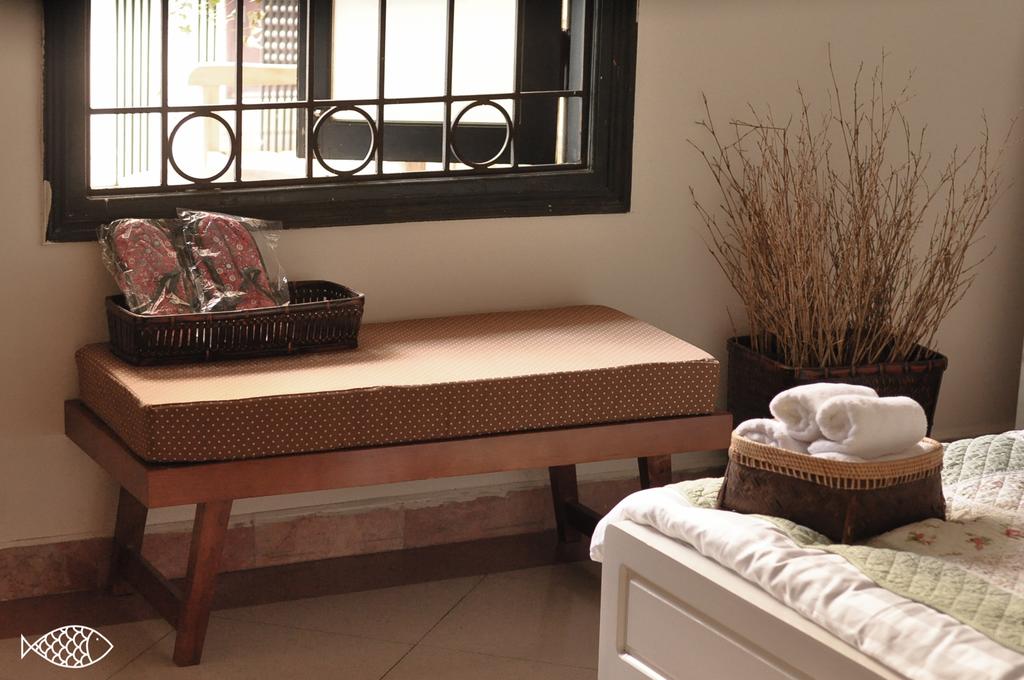 Ca Homestay also have a good point that is very nice kitchen with everything. It is very suitable for you to cook your favorite dishes yourself. Or if in large groups it is also convenient for you to open a small party.
3, Co Bom Homestay
Address: No. 2, Lane Hung Ky, Minh Khai, Hai Ba Trung, Hanoi
Price: 800,000 VND / night
Co Bom Homestay located in Hung Kien pagoda quiet. Homestay Co Bom Hanoi is very convenient for you to visit or walk around the ancient city of Ha Noi as Vo Thi Sau Park (1km away), Times City Shopping Center (500m away), Aeon Mall Long Bien (5.5km away), Vincom Center Ms. Trieu (2.5km away), Hoan Kiem Lake (3km away).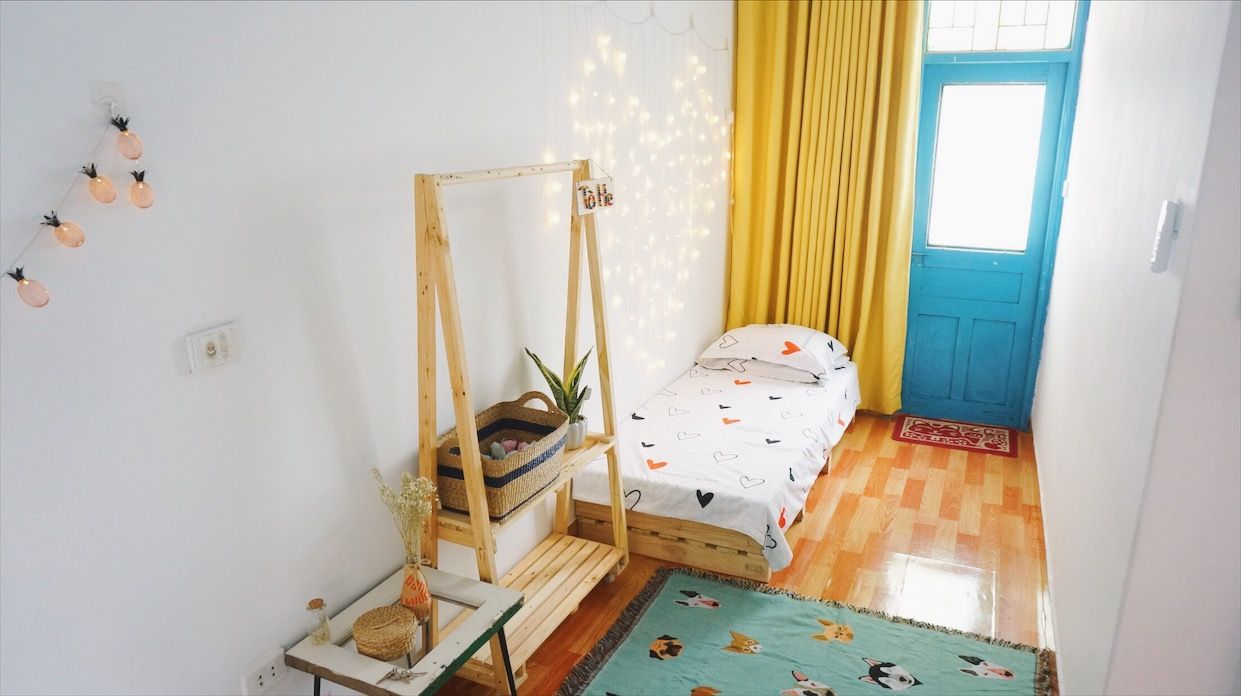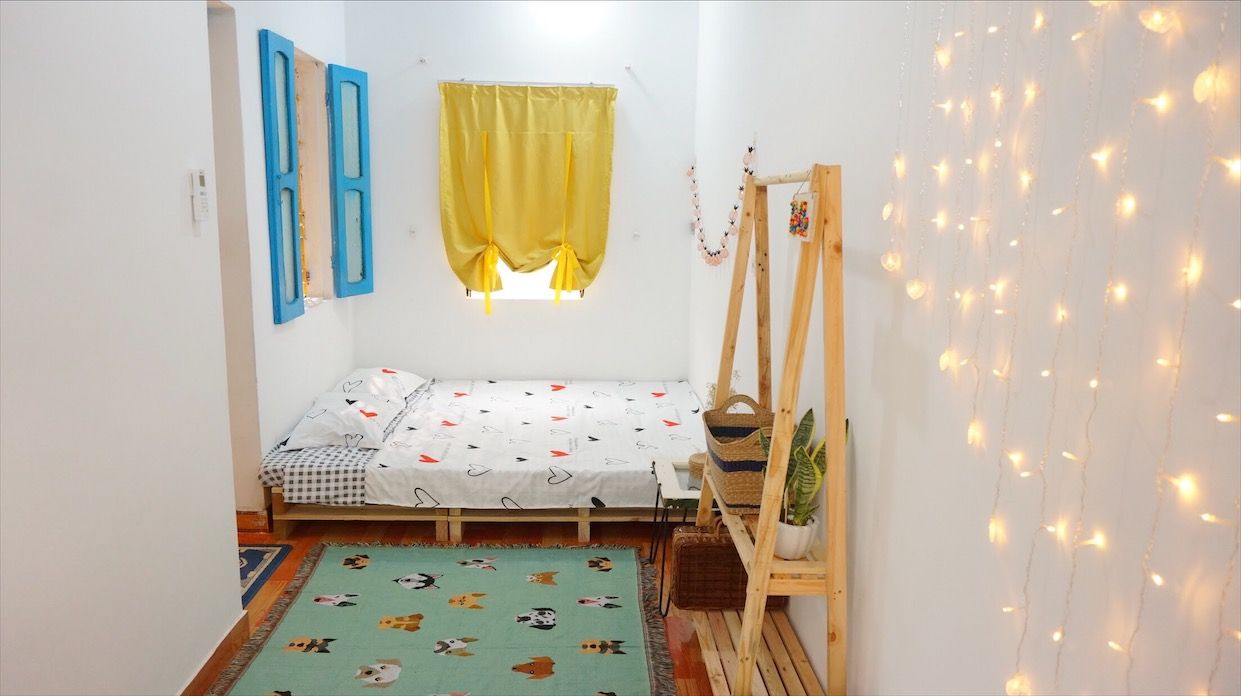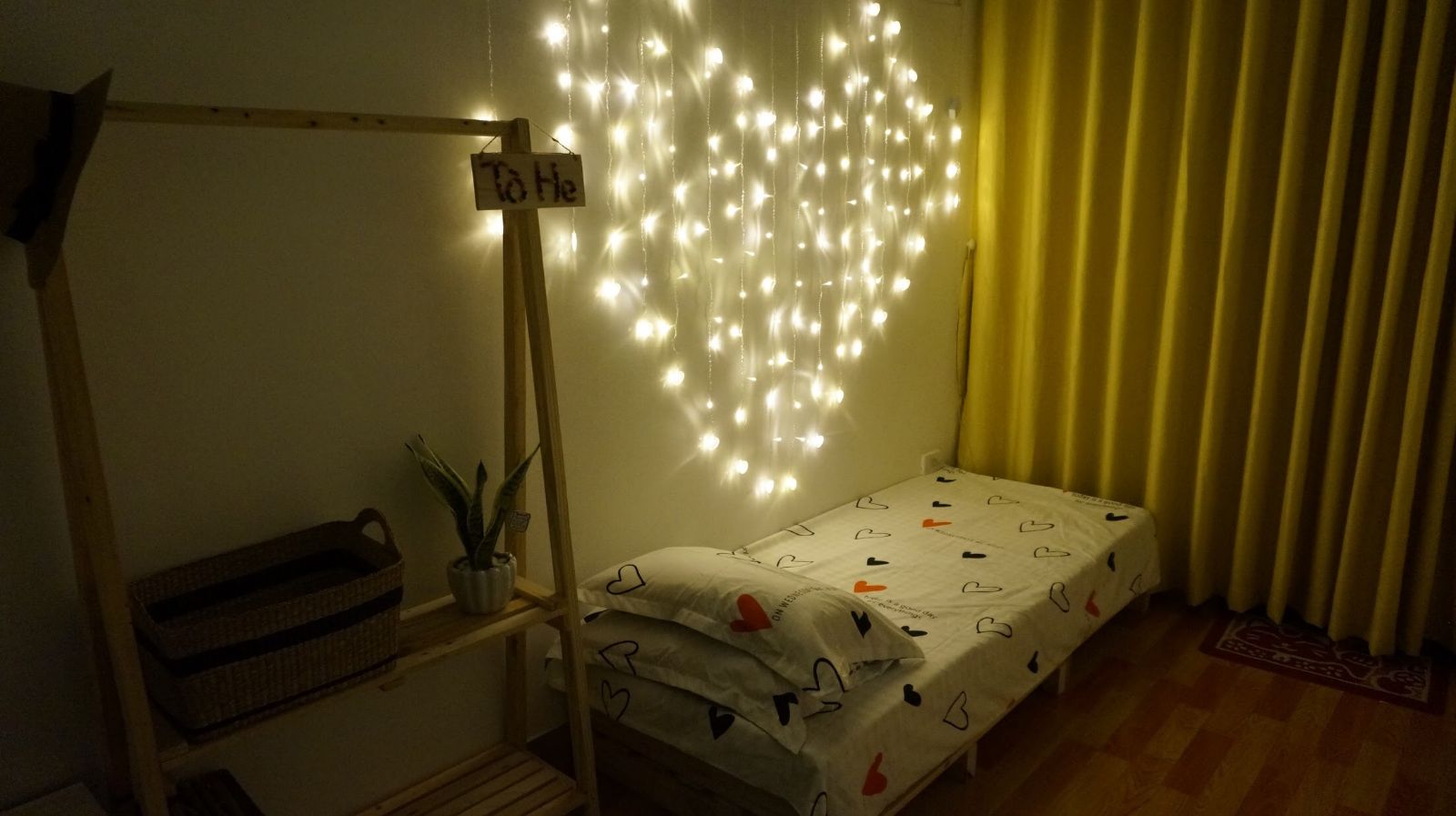 In the middle of crowded and bustling Minh Khai Street, Co Bom Homestay is a unique feature with its light and friendly design.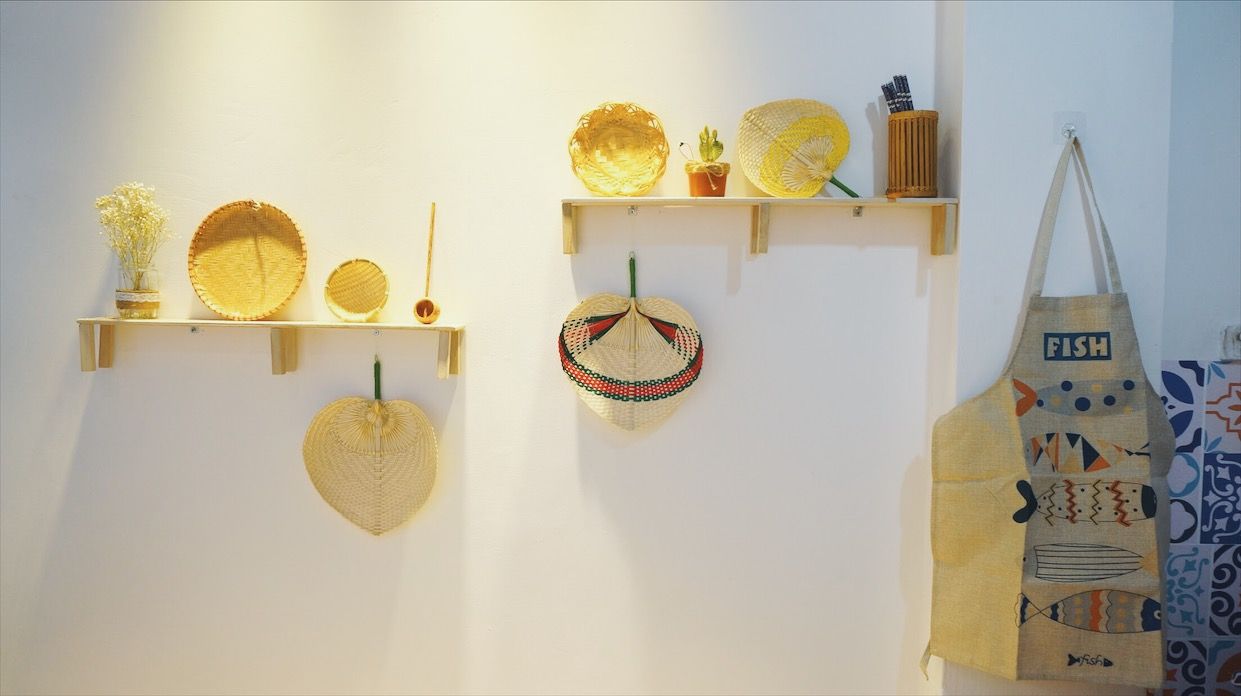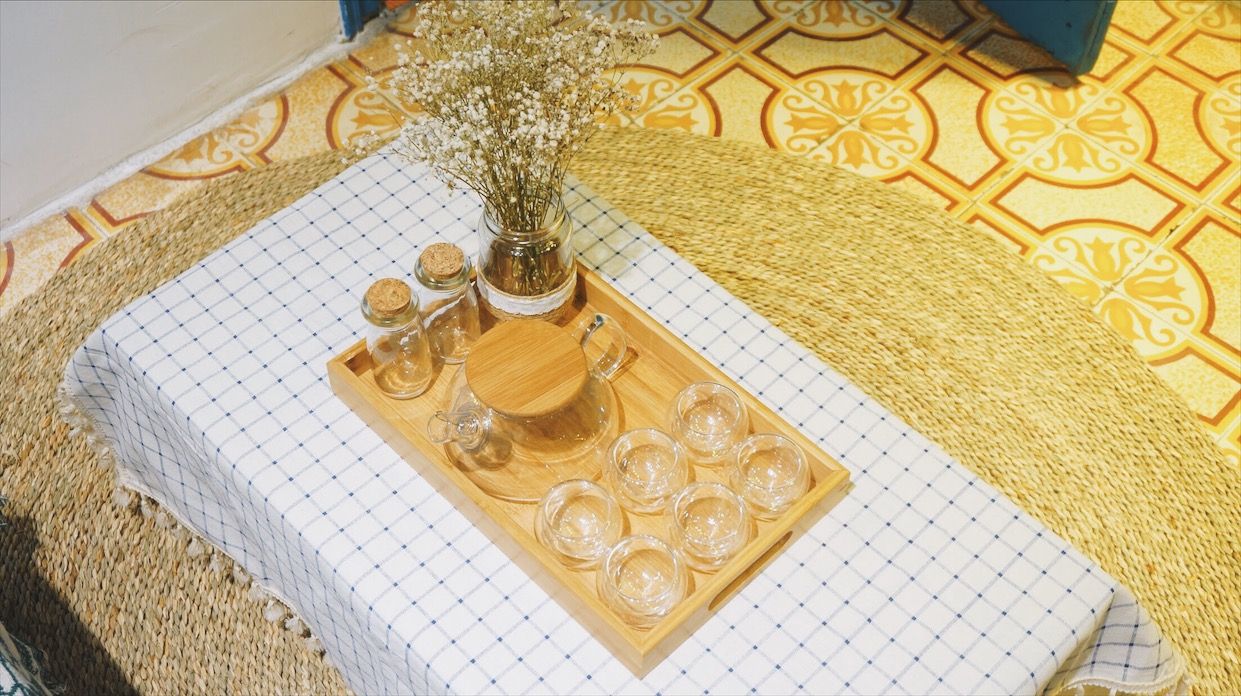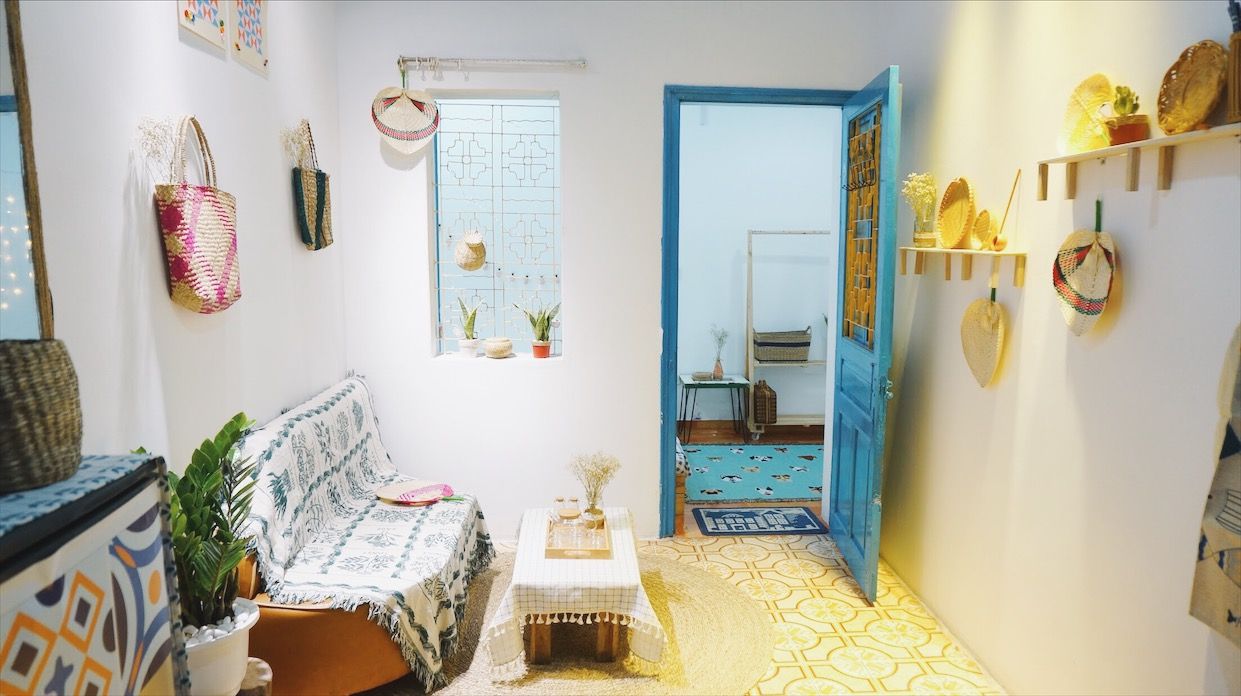 Space is small but extremely beautiful with eye-catching ornaments.
Co Bom Homestay for rent fully furnished with 1 bedroom, 2 beds, 1 living room, 1 kitchen, 1 toilet. Bedroom has 2 beds with thin blankets and pillows for additional sleep full. There is a balcony outside the bedroom. The living room is adjacent to the bedroom, outside the living room is a kitchen, you don't need to share the kitchen or shared WC.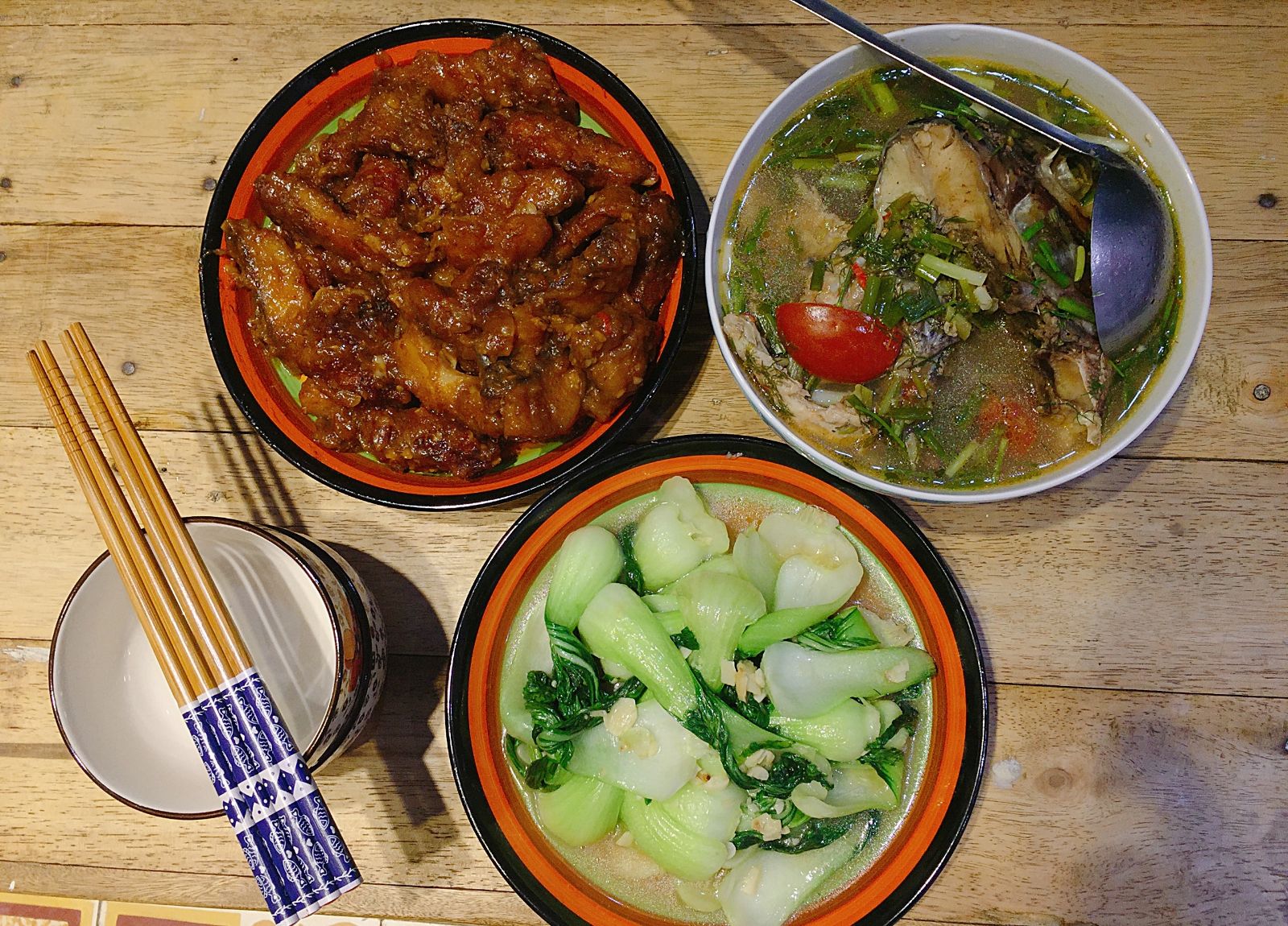 All are extremely private and reasonable to enjoy the freedom and relax with your friends!
4, Tiwala Homestay Hanoi
Address: 4th Floor, 30 Tran Quoc Toan, Hoan Kiem District, Hanoi
Price: 450,000 VND / night
Tiwala Homestay is located in central Hanoi, 700 meters from Hoan Kiem Lake and the famous Old Quarter of Hanoi. Trang Tien Plaza Shopping Center is 600 meters from Tiwala Homestay – Ha Noi, while Hanoi Opera House is 850 meters away. Noi Bai International Airport is 22 km away.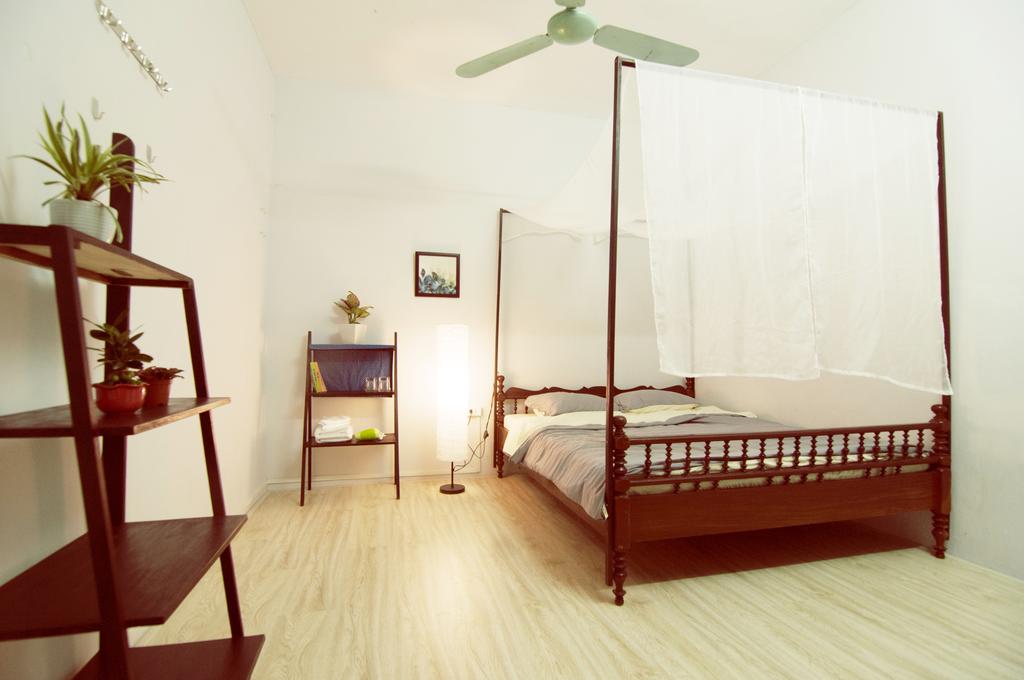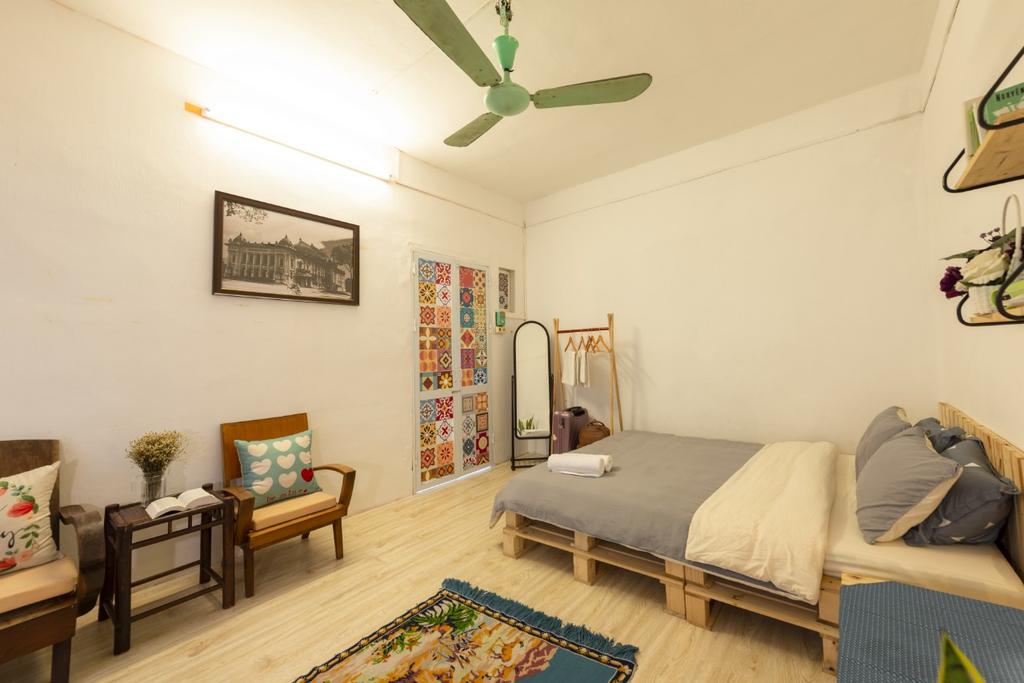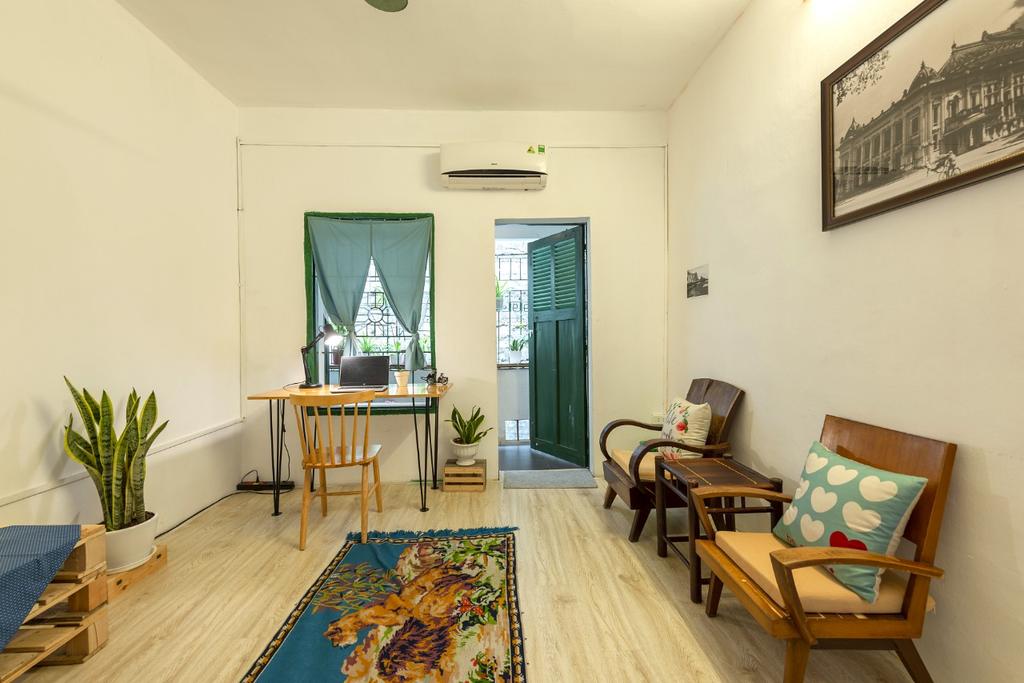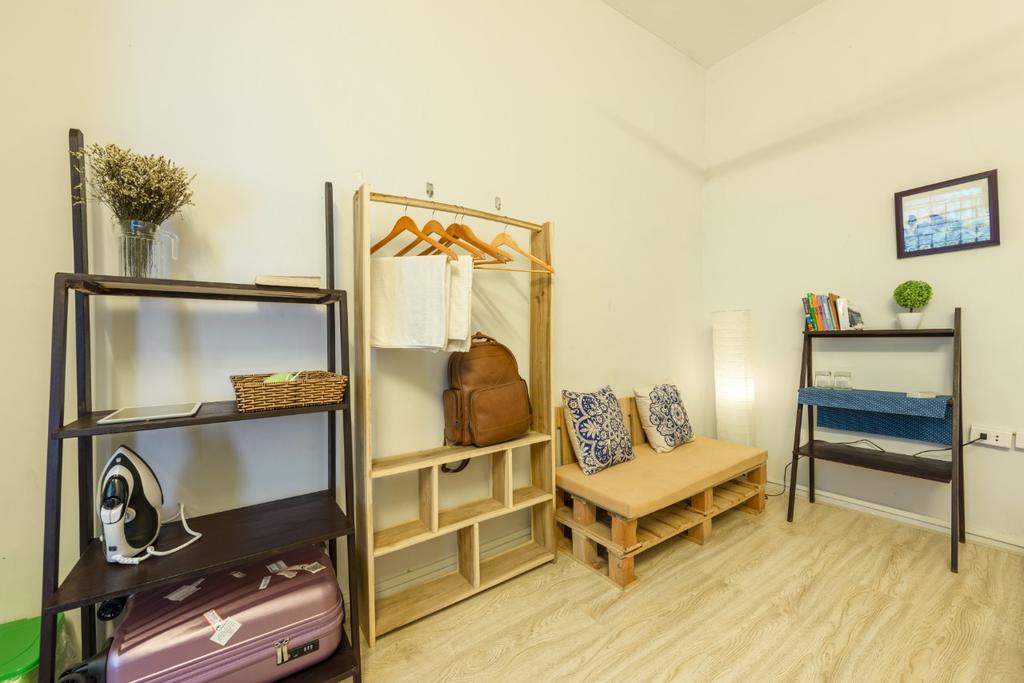 Tiwala's room impresses with its warm and cozy atmosphere, but it is not stuffy because it has a balcony. Rooms are extremely quiet, clean and fragrant. Simple and lovely furniture with ingenious arrangements bring comfort to guests make them feel at home.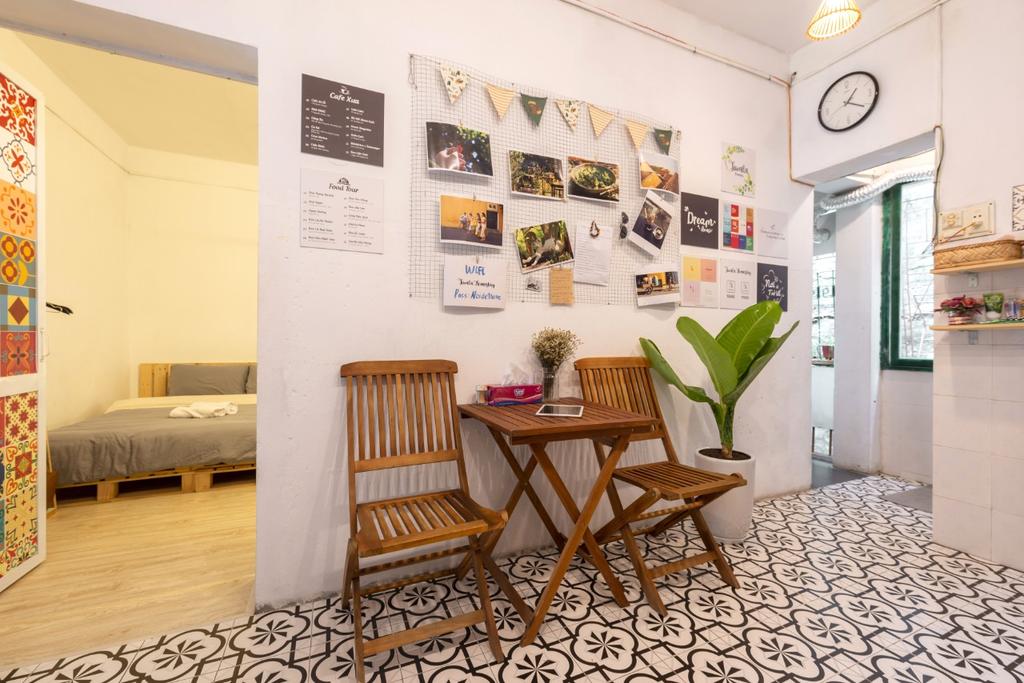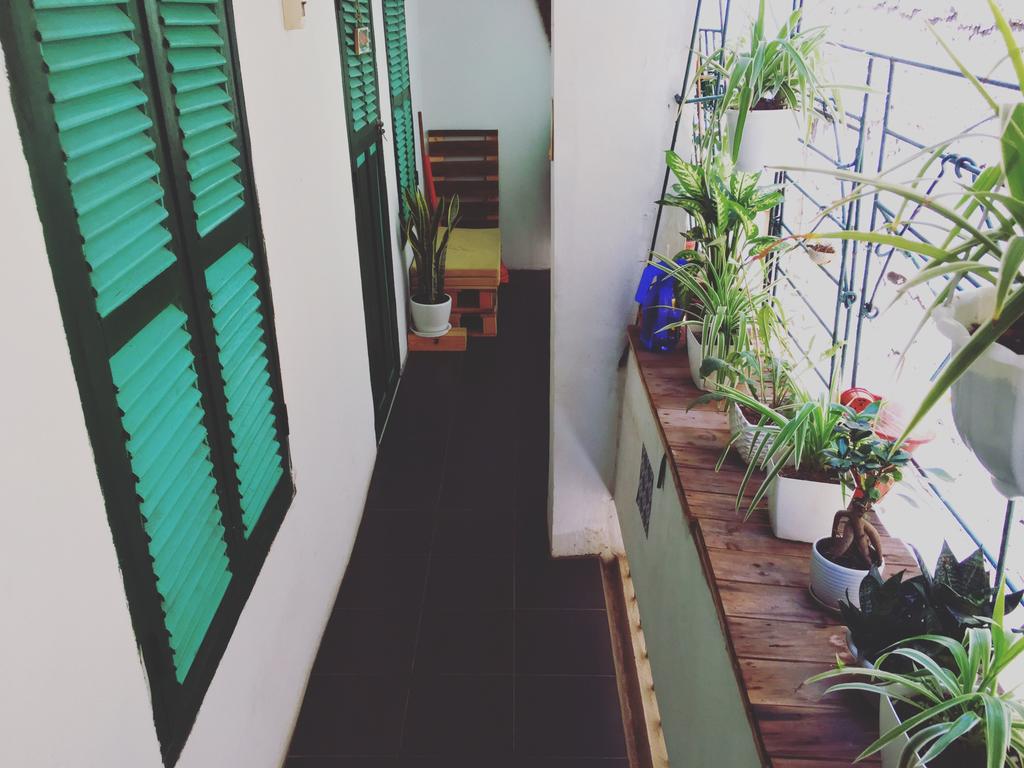 The view here is also great, almost where you can check in and give a "so deep" photo.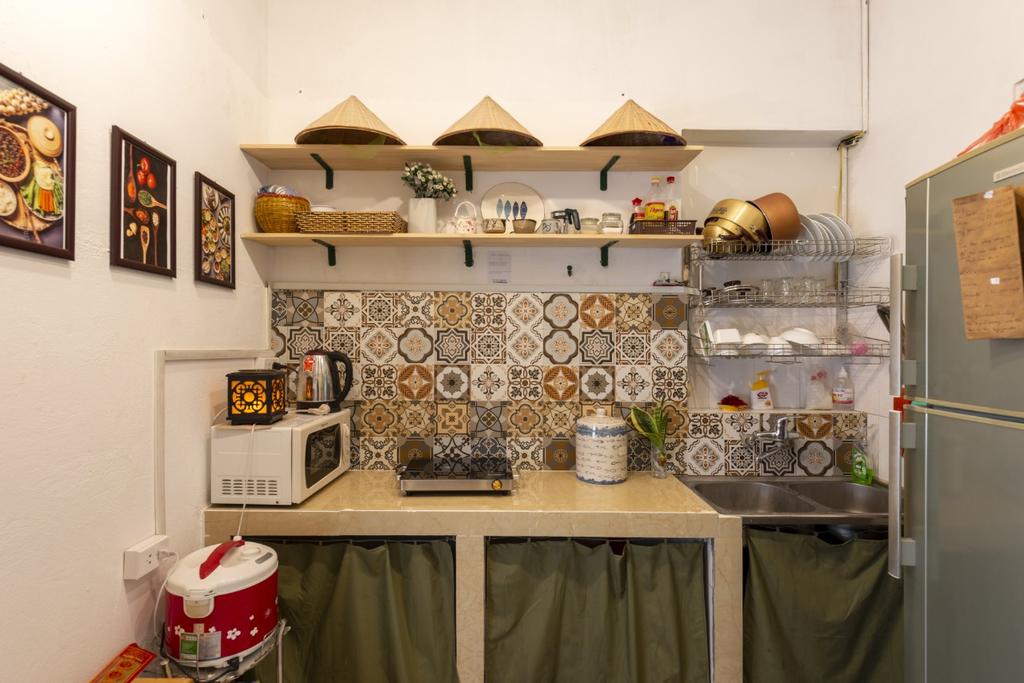 Shared kitchen is very clean and full of utensils, kitchen space is nice.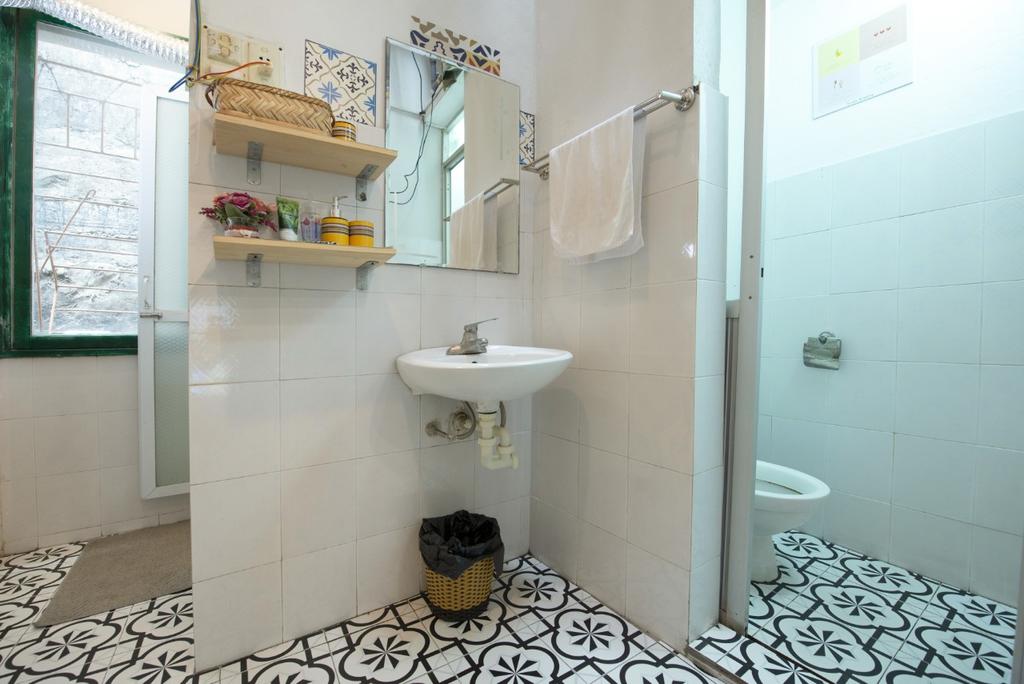 Rooms come with a kettle and shared bathroom with bath / shower, slippers, hairdryer and free toiletries.
Tiwala Homestay will surely satisfy you!
5, Hue's Family Homestay
Address: 28 Ngo Huyen, Hang Trong, Hoan Kiem, Hanoi
Price: 300,000 VND / night
Hue's Family Homestay is located in the heart of Hanoi, a short distance from Ba Dinh Square and Trang Tien Plaza. Hue's Family Homestay is 400 meters from the Opera House and 22 km from Noi Bai International Airport.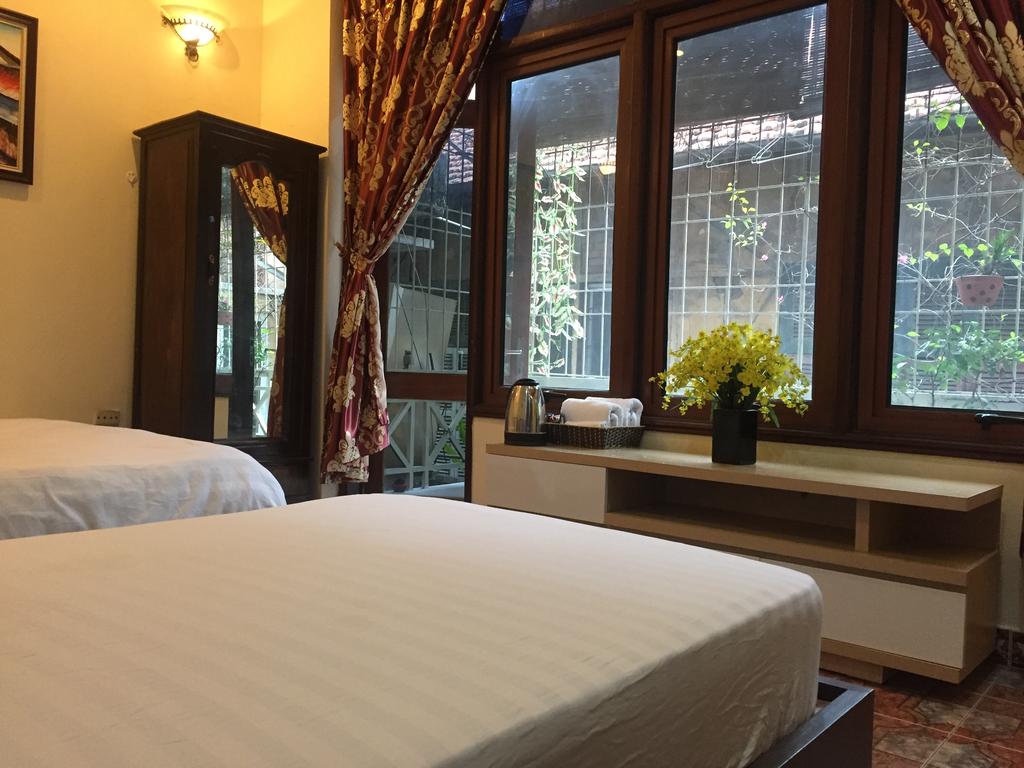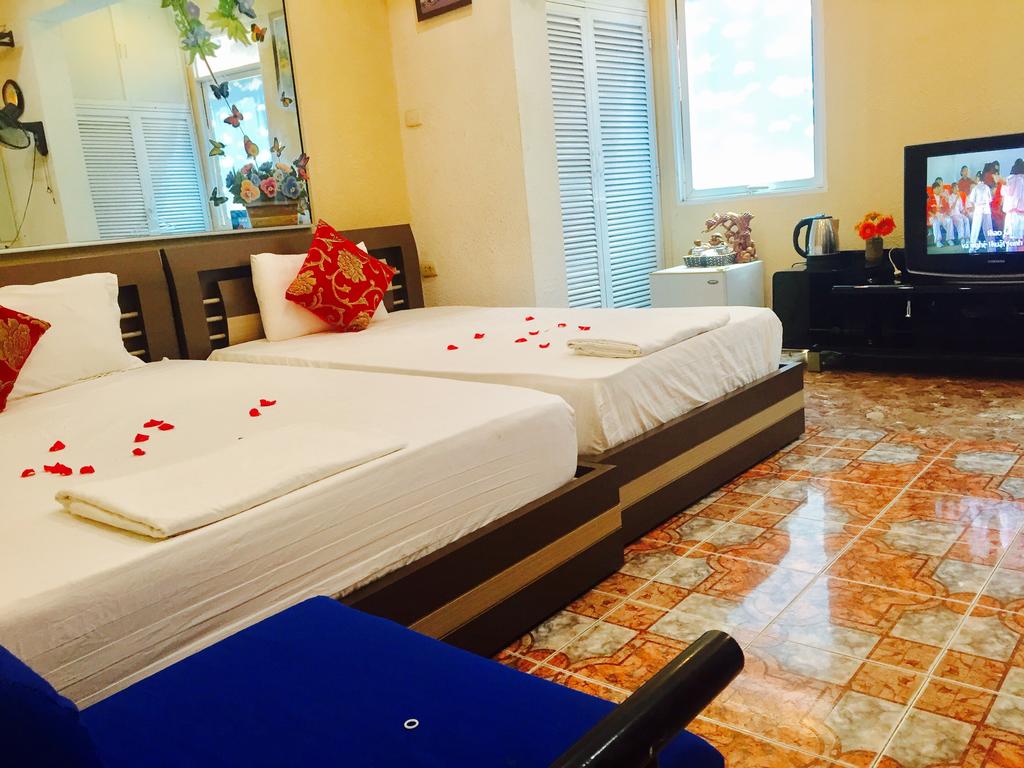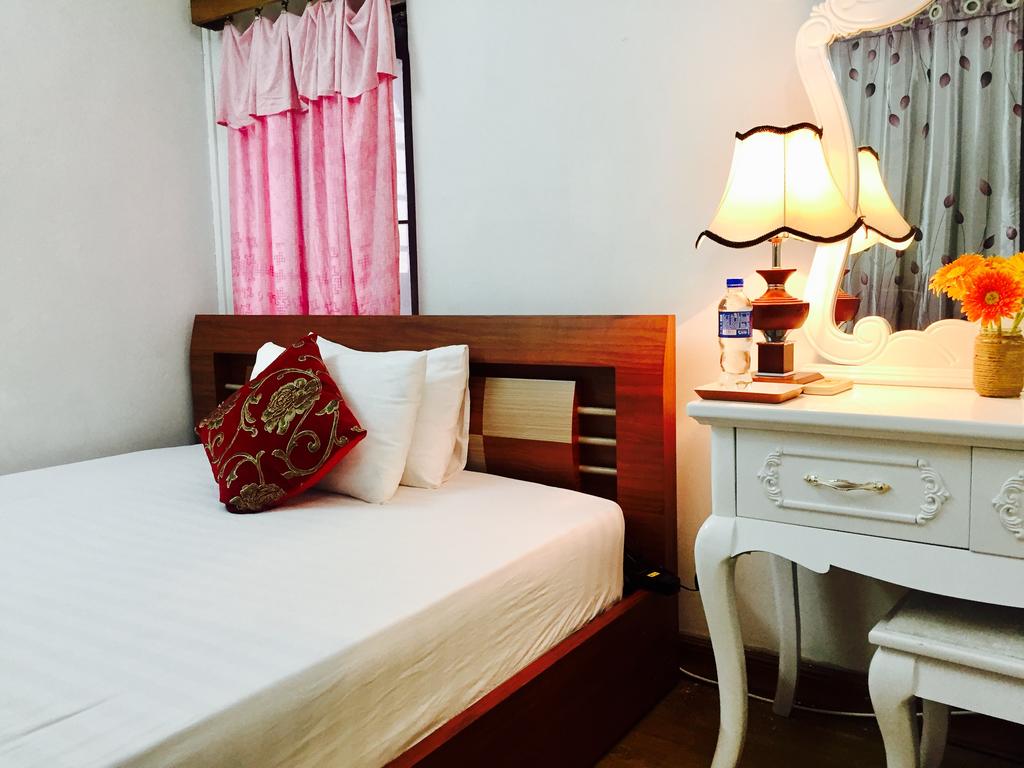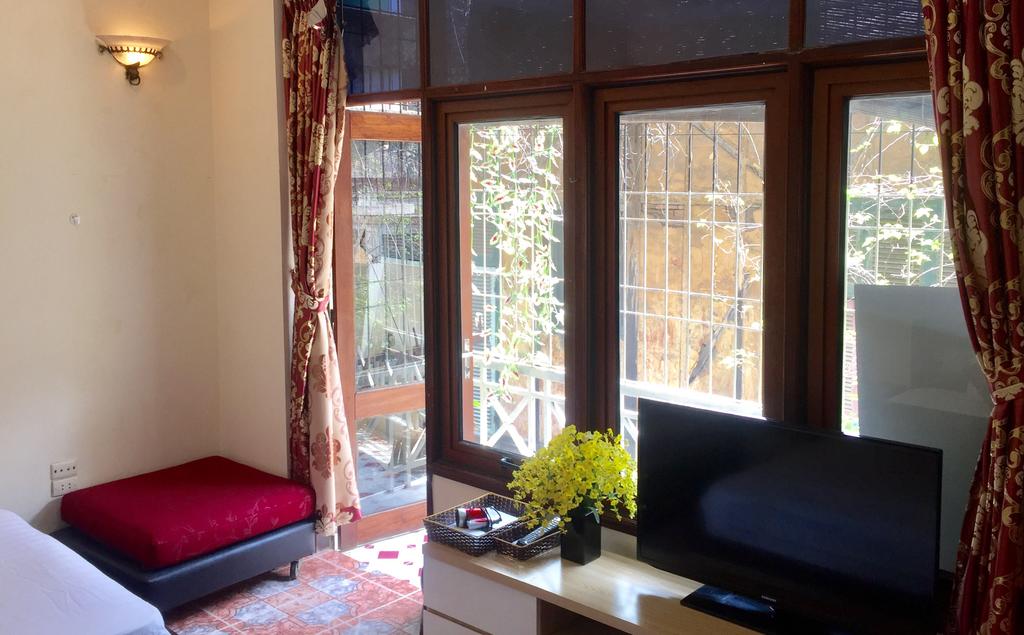 The space of Hue's Family Homestay is very spacious with large doorway leading to the balcony that makes the room full of light. Modern furniture with bright colors, the way of decor is reasonable. The rooms are clean, not big but full of facilities such as air conditioning, television, hair dryer, iron, … The space here gives guests the feeling of being in their own home.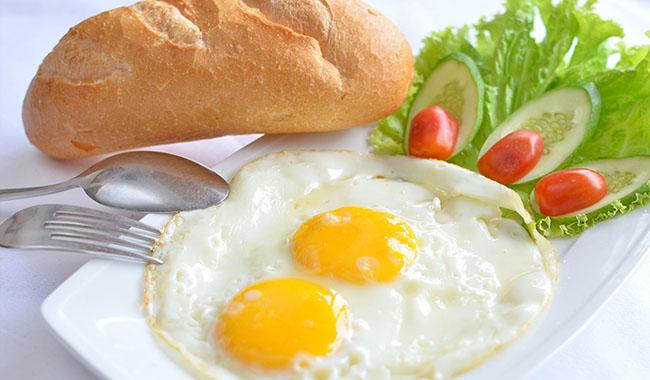 Guests can enjoy Asian breakfasts.
Guests can also rent a car at the hostel