MRT is considered a popular means of transport while traveling in Singapore. It is also convenient to save on cost effective. As such, MRT has become a popular choice for many travelers. There are 3 subway stations in Bugis, Chinatown, Newton, within the framework of this article that will introduce hotels in Singapore near the nearby Bugis MRT Station.
Renting a hotel near the Bugis MRT station you have many options. If you have the cost of luxury, you can book high-end, beautiful and comfortable hotels. If the cost of a trip is low, you can rent cheap hotels. Therefore, depending on the economic conditions you have to choose the hotel that best suited.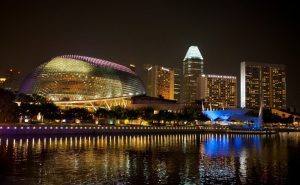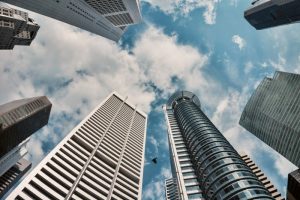 Carlton Hotel Singapore (5 star – 940 rooms)
Address: 76 Bras Basah Rd, Singapore 189558
Phone: +65 6338 8333
Hotel Area: Marin Bay
From MRT Station – Bugis about 0.64km
Lowest room rates from: $ 150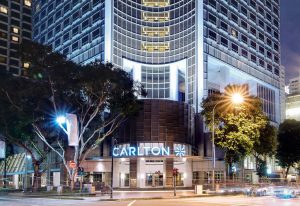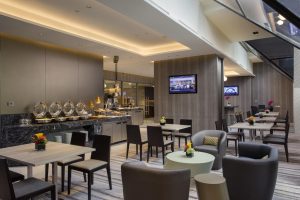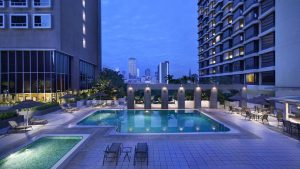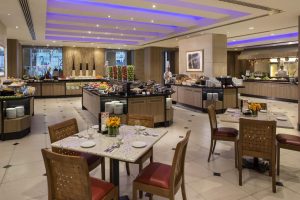 Location: Carlton Hotel Singapore is about 0.64km from the MRT – Bugis MRT Station, with easy access to the popular Singapore attractions. This 5-star hotel in Singapore near Bugis MRT Station is located at the intersection of the city's largest underground shopping mall, financial center and entertainment district. About 20 km from Changi International Airport, it is centrally located on Bras Basah Road, a 5-minute walk from Raffles City Shopping Center.
Facilities: Good quality hotel close to MRT Station – Bugis, Singapore not to be missed Carlton Hotel Singapore. It consists of 940 rooms fully equipped with modern facilities, professional service style, enthusiastic, beautiful interior to bring guests the most relaxing moments. With a 2-level pool with thatched roofs and waterfalls, guests can enjoy fine dining at the hotel's restaurant.
In addition, guests also enjoy massage services, facials at the spa. The Mosaic Café serves a delicious buffet spread of international dishes. An award-winning Wah Lok Restaurant or after-dinner drink at Gravity Bar. City Hall is an excellent choice for shopping, dining and sightseeing.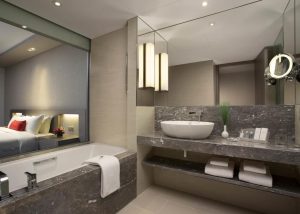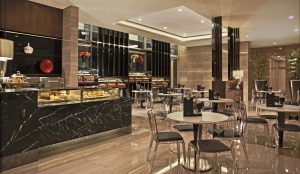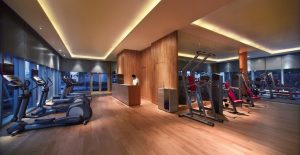 Hotel Reviews Carlton Hotel Singapore: Reviewing guests at an excellent level 8.1. This Singapore hotel is close to Bugis MRT Station and close to Bugis MRT Station. Located near the shopping mall like Raffel City, Suntec City, Marina Bay Sands, children pool wide, close, friendly service attitude.
However, the weakness of this hotel is that the facilities are not perfect. The price of the food, especially the food in Singapore is too expensive, not suitable for tourism – just for sightseeing and fun.
At the lowest price of $ 150, you have the convenience of traveling to public transportation, enjoying the excellent services of a popular 5 star hotel in Singapore. To find out more about the hotel as well as photos and get more deals, you can make a reservation at Carlton Hotel Singapore.
Parkroyal on Beach Road Singapore (4 star, 346 rooms)
Address: 7500 Beach Rd, Singapore 199591
Phone: +65 6505 5666
Hotel Area: Marina Bay
About 0.5 km from Bugis MRT Station
Lowest Price: $ 117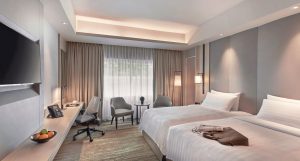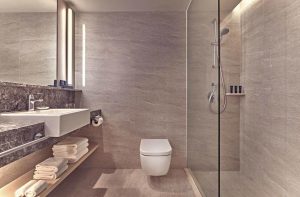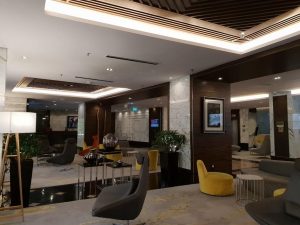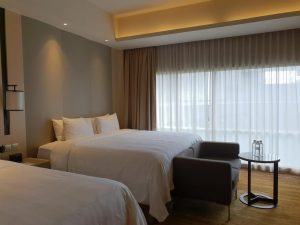 Location: Parkroyal on Beach Road Singapore is 0.5 km from Bugis MRT Station, about 6 minutes walk. This beautiful Singapore hotel near Bugis MRT Station is located in the heart of Little India, next to City Square Mall, a 5-minute walk from Mustafa Shopping Center. Favorite places near the hotel such as Arab Street 3 minutes walk, Bugis Road 8 minutes walk, Suntec Singapore 11 minutes walk, Sim Lim Square 11 minutes walk.
Facilities: Parkroyal on Beach Road Singapore is a hotel with a beautiful view in Singapore near the MRT. The 346 rooms are uniquely designed and modern, including cable TV. A tea / coffee maker and minibar are included. Free wireless internet access to help you surf the web. St. Gregory's Spa offers a range of traditional Indonesian body and beauty treatments, along with hot tubs, sauna rooms, and guests can relax by the sun terrace and admire the entire city.
In addition, the popular resort in Singapore near this MRT, guests also enjoy rich cuisine, Sichuan dishes and Cantonese. Along with amusement parks, recreation, sports clubs, large swimming pools, steam rooms, as well as massage therapies and spa therapies.
Rating Parkroyal on Beach Road Singapore at a very good 7.9. The impression of the hotel is that, very close to the Bugis Shopping Center, friendly staff, reasonable price. Beautiful location, near the sea, luxurious room & good service, near Orchard. Convenient, near bus stop, tram and shopping center.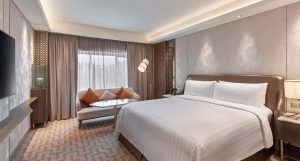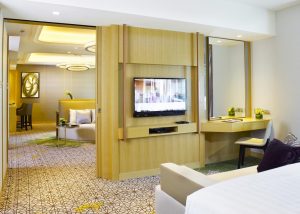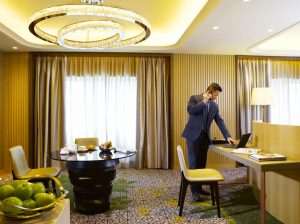 The restriction of this hotel is: The room is small, soundproof is not good, still hear the noise when traveling in the common hallway.
At the lowest price of $ 117 guests can enjoy a fun and relaxing stay at this popular 4-star hotel in Singapore. Find out more and book a room at Parkroyal on Beach Road Singapore