If you have money, looking for enjoy great Singapore trip, this is the best, most splendid hotel in Singapore, ideally suited for couples on holiday.
Marina Bay Sands
Address: 10 Bayfront Ave.
Advantages of location: Close to the beach, popular sightseeing and shopping places, bars and restaurants. Near public transport, train station and airport. Near the Bayfront train station.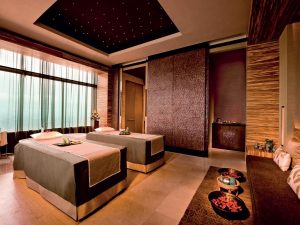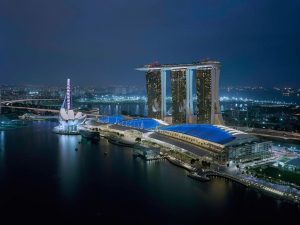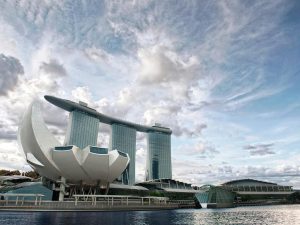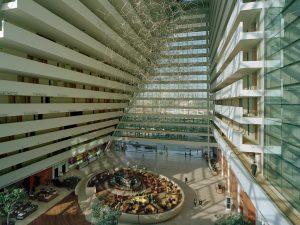 The Marina Bay Sands Hotel is considered "the most expensive super hotel in the world", famous with beautiful pool. The Marina Bay Sands Hotel's swimming pool is built on the hotel's 57th floor, with a unique boat-shaped design, connecting the three towers at the bottom, with a completely open space. A panoramic view of Singapore. This hotel is also often chosen as the symbol of Singapore, almost the most popular hotel in Singapore known world-wide.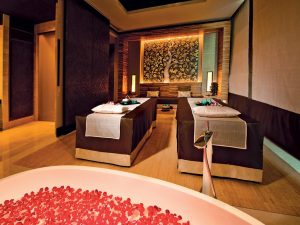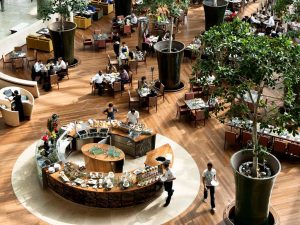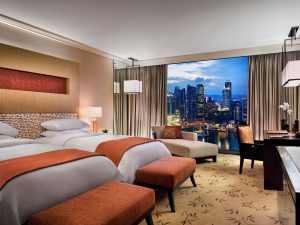 Booking rates for this hotel are of course also very expensive, about $ 450 per day. Service is very full, service is also very good, generally the price is the only downside.Marina Bay Sands is the most impressive swimming pool in the world, so the price of swimming in Marina Bay Sands is not cheap at all.
If you do not have conditions to book Marina Bay Sands Singapore you can visit Marina Bay Sands to admire the beautiful beauty of this hotel offline. You can see a lot of pictures, information, reviews, room types of this hotel here.
PARKROYAL On Pickering Hotel
Address: 3 Upper Pickering Street. Very close to the city center, close to sights and shopping. Convenient transportation by public transportation such as train station. Near Chinatown and Clarke Quay train stations.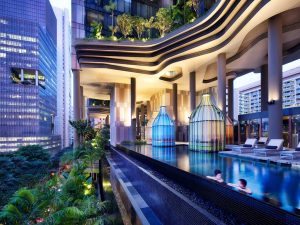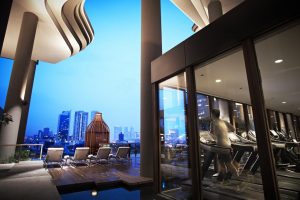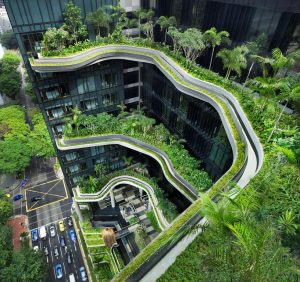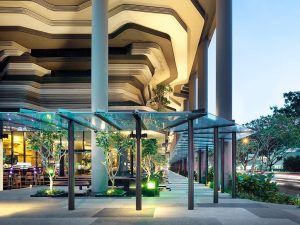 ParkRoyal Hotel features spectacular urban architecture along with a magnificent swimming pool located on the hotel's terrace. According to other reviews, the Pickering Hotel has a fresh environment and is very friendly with nature (Thousands of trees are planted in corridors, hotel space, very attractive, cool. From the hotel has beautiful views, just immersed in the blue water you can admire and explore the whole of Singapore.If you are traveling with a couple, especially your honeymoon in Singapore, Pickering Hotel is your perfect choice.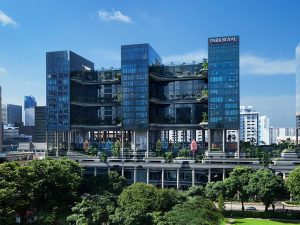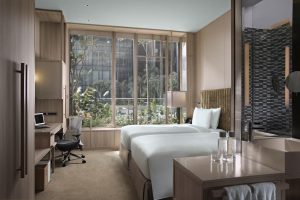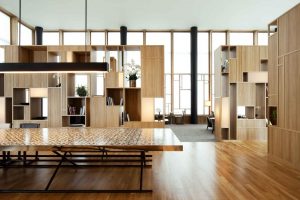 With a cool space, fresh and quiet you will enjoy romantic moments together and have a memorable trip. The most special thing for visitors, including the Vietnamese tourists would love to book this hotel is: 5 star standard with full services such as: sauna, massage, bar, cafe, babysitting service, room Gym as well as beautiful, modern furniture and super attractive price: $ 240. Cheap and great for a classy hotel in Singapore.
Resorts World Sentosa Equarius Hotel & Beach Villas
Address: 8 Sentosa Gateway, Resorts World Sentosa.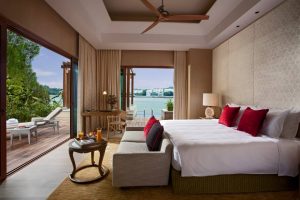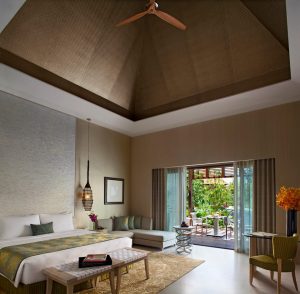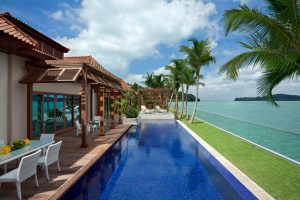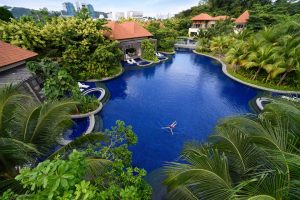 Near the Harboufront train station. Referring to the hotels with the best swimming pool Singapore can not miss. World Resort Sentosa Beach Villas. This is one of the largest swimming pools in Singapore, designed with stunning surroundings and lush greenery, the Resorts World Sentosa Equarius Hotel & Beach Villas is an oasis of tranquility. and busy.Immerse yourself in Resorts World Sentosa Equarius Hotel & Beach Villas for a memorable getaway. Get the space covered and relax. Singapore is expensive, this resort is proof for that price up to $ 2000 / day.
Full service: swimming pool, golf course, bar, gym, massage or cafe and casino.