One of the first criteria when choosing a place to stay is to own a nice space, comfortable, convenient, private but still ensure the cost. And these are the perfect suggestions for couples traveling in du lich Danang.
1. Packo Hostel
Location: Located a minute's walk from the beach and close to My Khe beach area in Danang City, 2.3 km from Han River Bridge.
Packo is designed in a youthful and dynamic style from small boxes made of artfully arranged containers in brilliant colors. In addition, homestay also offers you entertainment activities that ensure you always have fun during your stay here.
Packo is near the sea, moving to the city center or Hoi An for fun is very convenient.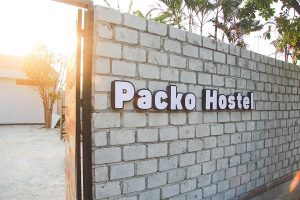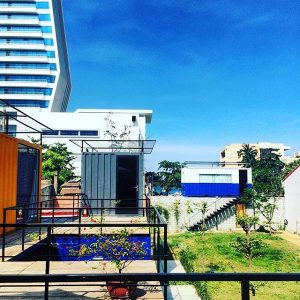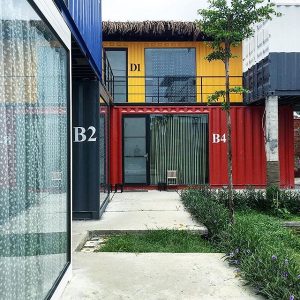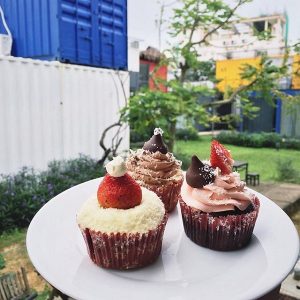 Room Rates:
Room 2: 520,000 VND / room / 2 persons
Room 4: 220,000 VND / bed
Room 6:  200,000 VND / bed and room 8: 180,000 VND / bed.
Address: No. 44 A Lam Hoa Road, Son Tra District, Da Nang City.
A small note is that Packo will reduce the 20,000 dong per bed for those with student ID.
2. Crazy Homestay
Location: 25km from Da Nang city center. Go to Hoa Ninh Parish Church then go to Hoa Ninh village.
If the name of the homestay "Crazy Camp" makes you feel afraid, do not worry, it is simply the place of fun, exciting soul. A place where you can enjoy great moments of rest.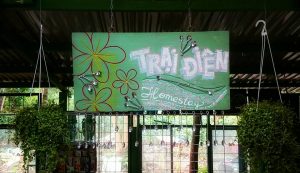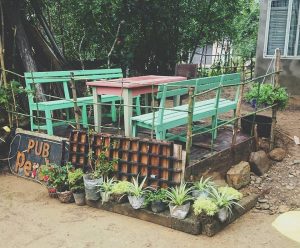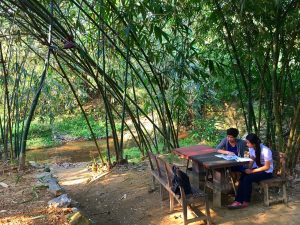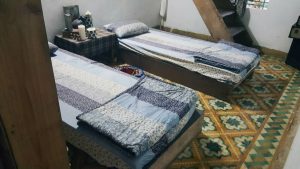 Address: Hoa Trung hamlet, Hoa Ninh commune, Hoa Vang district
Room Rates:
Double room (with door, toilet, kitchen, electricity and water): 350,000 VND / room. Add 1 person to collect 120,000. (Excluding food)
Double room (not toilet): 250,000 VND / room. Add 1 person to collect 100,000. (Excluding food)
There is no air conditioning, no modern technology, only grass – flowers and a peaceful atmosphere.
3. Denim House
Located on Vu Ngoc Nha Street – close to Son Tra Peninsula, Denim House is a Da Nang Homestay for couples. This homestay is suitable for young people wishing to wander, discover the beauty of Danang in general and Son Tra in particular.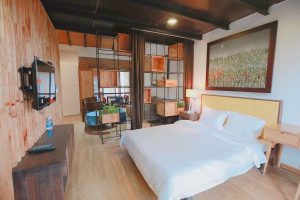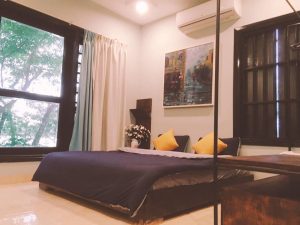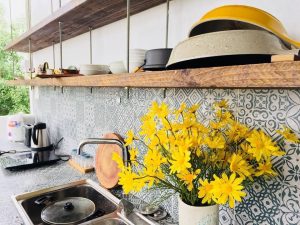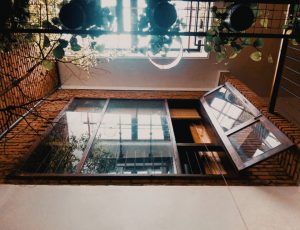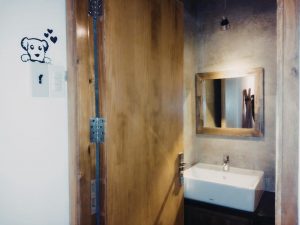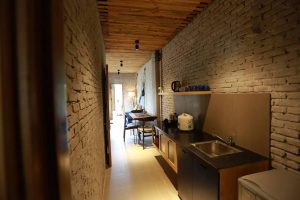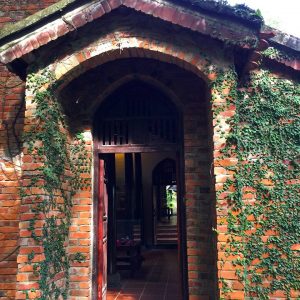 Homestay takes the dominant tone of denim – inspired by the sea, harmonizing with the deep brown wood of the interior details in the room. So in the room always make the feeling comfortable and cozy.
Homestay Da Nang for this pair of "Europe" but still retain the nostalgic warmth. Buoys floating in front of the house, the objects of fishermen such as fishing net, bottles, oars, … create a space close to nature as the island life itself.
4. Dream House – Homestay for Da Nang Couple near My Khe Beach
If you are romantic, like travel Dream House will be a suitable destination for you. This place is a design direction between Vietnamese brocade and Bohemian style. The activities of Danang Homestay for this couple describe nature very nicely, liberal, proteinous romance.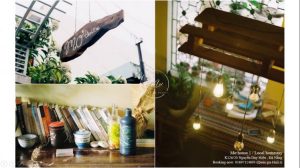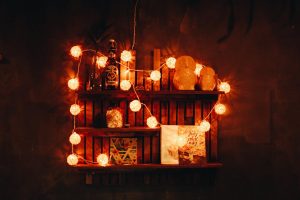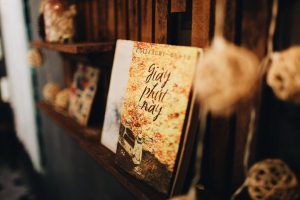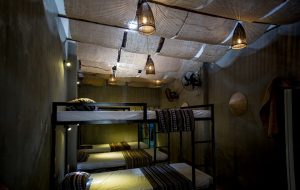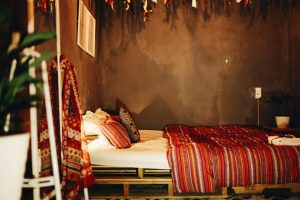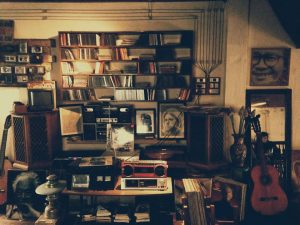 Dream House is conveniently located, just 5 minutes walk from the beautiful My Khe Beach, Han River 3Km Bridge, 2Km Dragon Bridge and 5Km Airport. Here, you will have the opportunity to enjoy delicious food, especially of the Dream. At Mo House, you will feel the lightness but also very modern. A gentle style, no less luxurious but still ceiling, wild.
Dream House has a total of 3 room types:
Group Dorm: 100.000VND / person / bed / night
Double room (facing the garden): 300.000VND / room / night
Double room (attic): 250.000VND / room / night
Address: K126 / 20 Nguyen Duy Hieu street, Son Tra district, Da Nang city