Every year, Hoi An has a few more lovely hotels and makes us want to go to Hoi An again!
For foreigners or Vietnamese tourists, Hoi An is never stop hot. Quiet, peaceful, food is cheap and delicious, people are cute, friendly, so Hoi makes people come, there will be a second time.
There is another point that we love Hoi An, is here more and more attractive beautiful hotel. Discover Now!
1. Maison Vy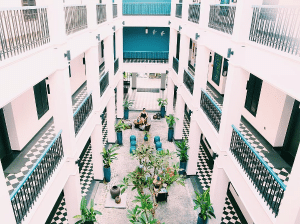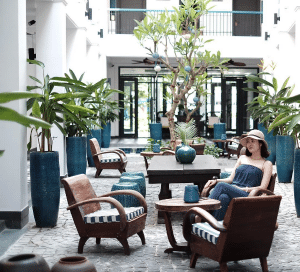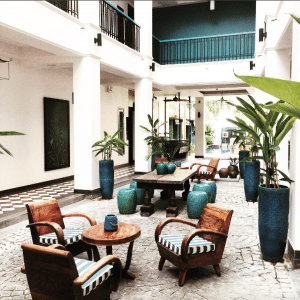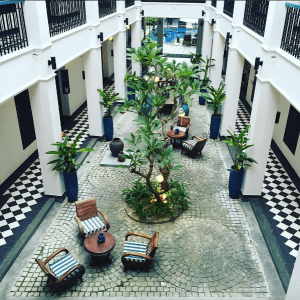 Maison Vy is probably the most checked hotel in Hoi An. The reason is simple because the layout here is very delicate. The most familiar place in Maison Vy is the courtyard between two houses here with the small tables and chairs of the old days.
Built in 2015, but with tourists wanting to see and feel Hoi An Maison Vy is the perfect place! It is located in the convenient location when the Assembly Hall of the Chaozhou 700m, Hainan Assembly Hall 800m and about 1.5km from the city center. Whether vacationing or going to work Maison Vy is still very suitable. Modern intermingling with vintage in Maison Vy really makes the visitors here are very satisfied and excited.
Prices are at over $ 100 per room per night, depending on the room type.
2. Heron House
Heron House is a very quiet place, suitable for those who intend to … take away each other! The location is a bit hard to find, but also to Heron House, you really have private space.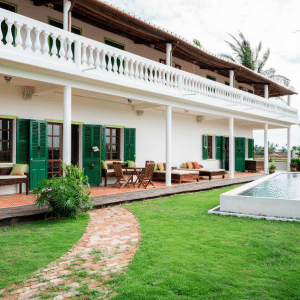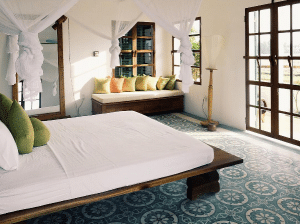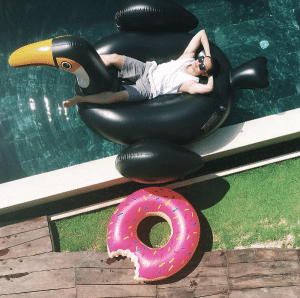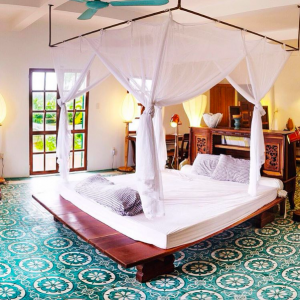 Rooms at the Heron House are very spacious, fully equipped facilities. The arrangement, the decoration of the subtle, minimalist so beautiful too. Heron House also has a large, airy porch, where small tables and chairs are available for guests to sit and watch. In front of the field is very wide, looking just peaceful folk, feeling as if I have taken off all the burden out of the way here.
The Deluxe Bed Room at Heron House costs about $ 150 million per night (breakfast included).
3. Maison De Tau
Maison De Tau is French, translated as "My house", this is a new homestay in Hoi An. There are many plants here. Go through a green garden like that you will come to the room. Exquisite design room with large bed, mattress, simple but beautiful bathroom. Maison De Tau is as peaceful as your home, the price is too good.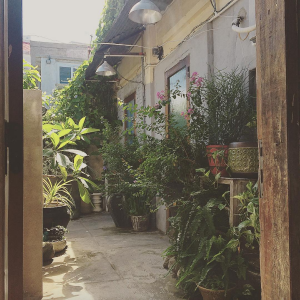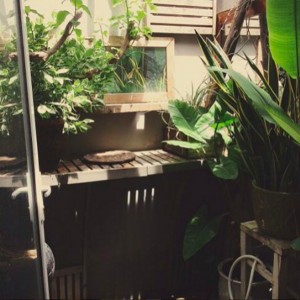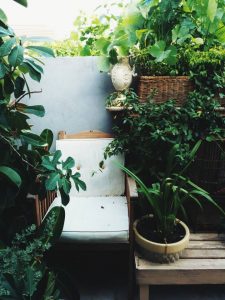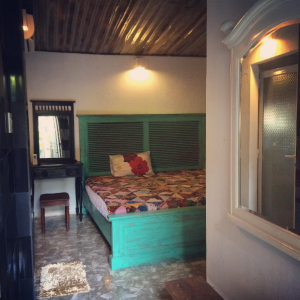 Overnight stay at Maison De Tau is $ 20 per person.
4. Hotel Royal Hoi An Mgallery
The high-rise building is painted with two white – yellow highlights are the easiest identification feature of Hotel Royal Hoi An. There is no need to comment much about rooms, facilities here, because through reviews from tourists who stay at Hotel Royal, this hotel deserves one of the best accommodation in Hoi An.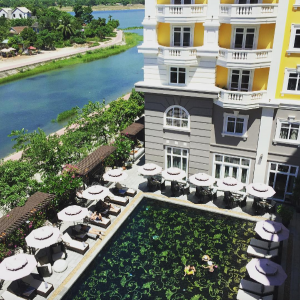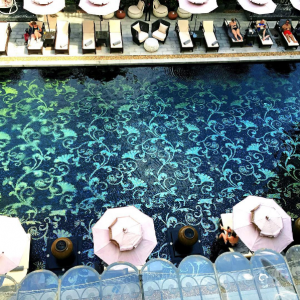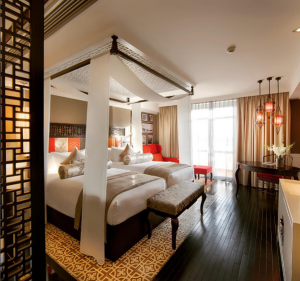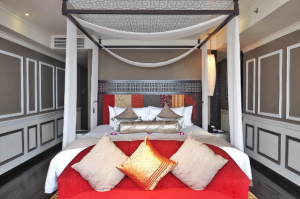 Hotel Royal Hoi An is the most well-known hotel in the area. From above looking down, the paving stones in the swimming pool along with the umbrellas around the pool make for an interesting combination.
Hotel Royal Hoi An is located in the center so it is very convenient for you to rest and visit famous places in Hoi An.
Rates range from $ 150 – $ 200 per night depending on room type.
5. La Residencia Luxury Boutique Hotel
This hotel combines contemporary European architecture with classic, graceful lines. La Residencia Luxury Boutie Hotel is known as the place to evoke the history and cultural identity of the old town. Therefore, the first thing you can feel as soon as you step in here is the relief, close but no less comfortable.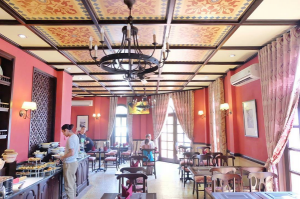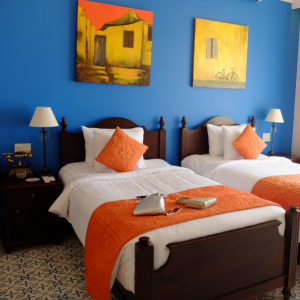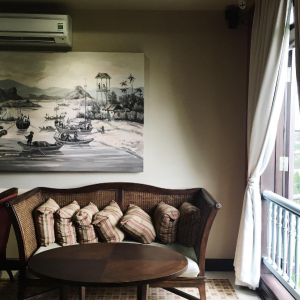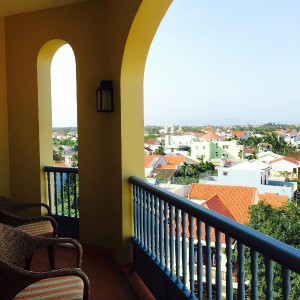 At La Residencia Luxury Boutique Hotel, each room will have its own decoration. But in general, the design, setting here will certainly not make the beauty tourists in Hoi An disappointed! The lowest price in La Residencia Luxury Boutique Hotel is $ 55 per room.
6. Vinh Hung Library Hotel
Compared to the other places on the other side, the Vinh Hung Library Hotel was born a bit earlier, however the most recent renovation was in 2014, the hotel seems to be much nicer!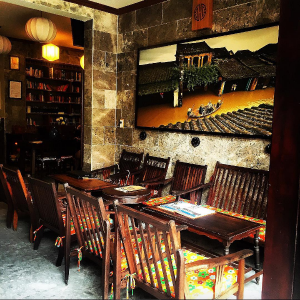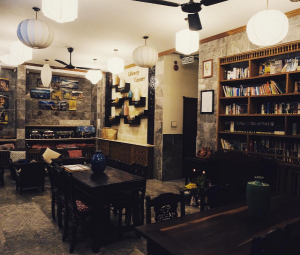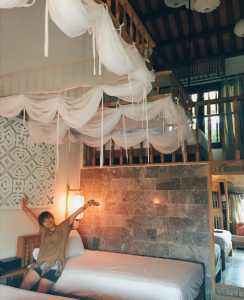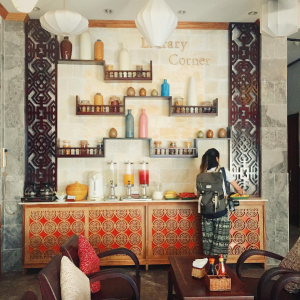 As the name implies, there are a lot of books in the library, and a bookshelf in the room. Vinh Hung is decorated and decorated in a vintage style that has just fallen in love, to take pictures of "virtual life" is true love! Bedrooms in Vinh Hung are also quite special design, foreigners or domestic visitors here are very eager.
Prices at the Vinh Hung Library Hotel range from $ 55 to $ 80 per room.