3 "beautiful shimmering" hostels in Bangkok
Nice, cheap and close to the center, more than a hundred beautiful corner. This is 3 beautiful shimmering hostels in Bangkok waiting for you to check in this summer!
Cubic Bangkok
Address: No. 1356/60-Buntudthong road – Patumwan, Bangkok 10330, Thailand.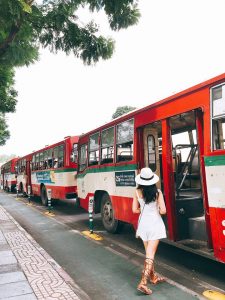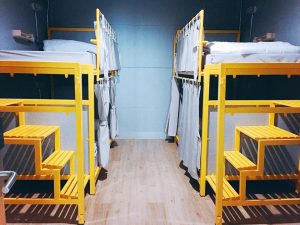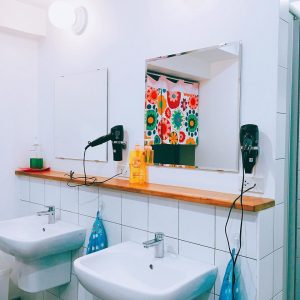 Cubic Bangkok is just 800 meters from Jim Thompson's House (Museum) and 800 meters from the Bangkok Art & Culture Center. The closest airport is Don Mueang International Airport, which is 21 km away, extremely convenient for you to travel.
Come to Cubic hostel you will be overwhelmed by this place 1 square meters must have hundreds of virtual corner. You can shoot at every corner of this hostel without being bored. This hostel is mostly dorm room so it is suitable for those who like to travel 1 – 2 people. Here you will have the opportunity to meet, get to know a lot of people. Or if you are traveling in a group you can rent 4 beds.
There are different types of rooms for men and women, family room and 2 people room so you are spoiled for choice. There is also a private kitchen for self-cooking. Everything is clean, neat, orderly, always "delicately" so you will love Cubic Bangkok.
The price here is very cheap, only about 12 USD / person / night.
Movy Lodge
Address: 505 Petchaburi Road, Phaya Thai, Ratchathewi, Bangkok, Thailand.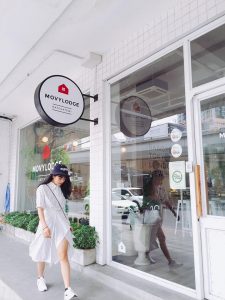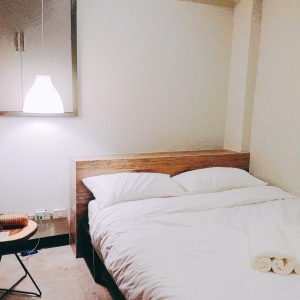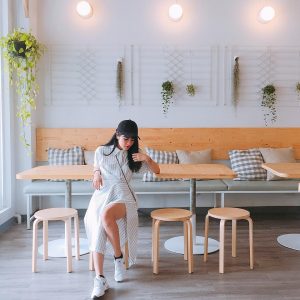 It would be extremely convenient if you were at Movy Lodge, just a short drive from the Platinum Mall and Pantip Plaza. It only takes a few minutes to get to the BTS Skytrain. There are many restaurants, bars and other famous shopping centers. Suvarnabhumi Airport is just 27.8 km away and Ratchadewi BTS Skytrain Station is a 3-minute walk away. Near the center is a plus point, Mody Lodge "heart" tourists by the virtual corner is designed "ultra". Moreover, under the floor there is a cafeteria, drinks are delicious too, not only enjoy the delicious drinks but also check out more virtual live sheet it.
Private room rates for 2 persons are 1370 baht or 1830 baht per room. The hostel also has dorm beds priced around 400-560 baht per person.
Monomer hostel
Address: 486/157 Soi Phetchaburi16, Ratchathewi (Ratchathewi-BTS Skytrain Station) Bangkok, Bangkok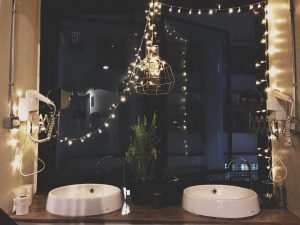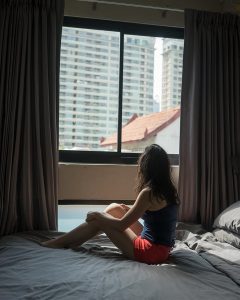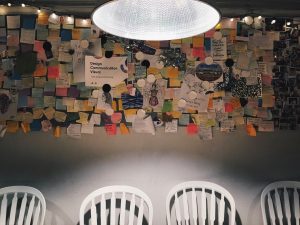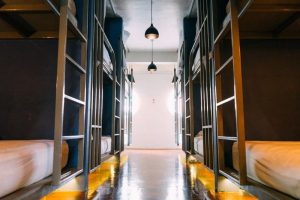 Monomer Hostel is located right in the heart of Ratchathewi BTS station and is within easy reach of Siam Center, Siam Discovery, Bangkok Art, Central World and Big C.
Monomer in the lane should be quite quiet, not very shabby, very peaceful. Morning get up, go to the Cafe next to Monomer to buy a cup of coffee and then just drink, just enjoy the beautiful space of this hostel, just relax reading interesting.
In the evening around the Monomer, there are also a variety of food outlets, from Thai teas, pastries to Padthai, Hoytod, grilled noodles, grilled sausages, grilled noodles, even a few 7-Eleven half. The price for this beautiful hostel is 400bath per day. Not too cheap but certainly worthy of what you spend.